Description
2017 Annual Career Development Conference
Free Admission! Registration Required!
Do you know the keys to hiring and job searching? Are you equipped with the best resume and interviewing skills to stand out above your competitors?
Presenters at the Asian Focus annual Career Development Conference can answer these questions and more. This conference offer hands-on training from topnotch staffing professionals, and communication specialists. The presenters will take you from learning how to job search, to networking, and conveying who you are and what you can offer to help land a job.
The primary goal of the Career Development Conference is to offer free training to help job seekers and graduates better prepared for entry into the job market. Asian Focus is a non-profit organization, working together with student groups like CSSFA and SASE in co-hosting this project to benefit students and job seekers. .
This program is
open to Asians and non-Asians
. Seating is limited and will close once full capacity is reached. (only 150 seats are available). Register early and join us on the February 25th, 2017.


PROGRAM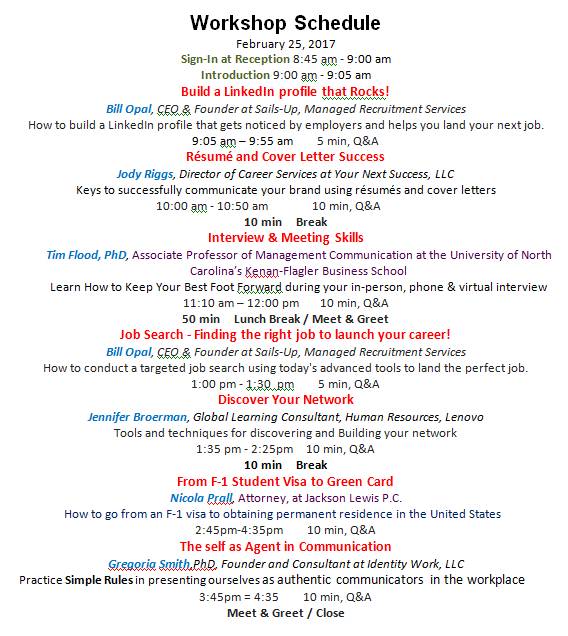 Brochure download: http://bit.ly/2la7eo72017CareerDev