Description
We want our members (AKA YOU) to have a say in COR's programming and recruitment. Our goal is to connect you to the industries, discussions, ideas and people that are the fabric of Columbia! We also want to give you the opportunity to develop yourself personally and professionally outside of your 9-5 specialties.

So in 2017, our action teams will center around our specific events and tasks. That way, each team as a deliverable outcome and goals they can work towards. Each team will need people dedicated to planning, promotions, development and volunteerism to successfully execute our programs and grow our network. We can't wait to work with you to ROCK 2017!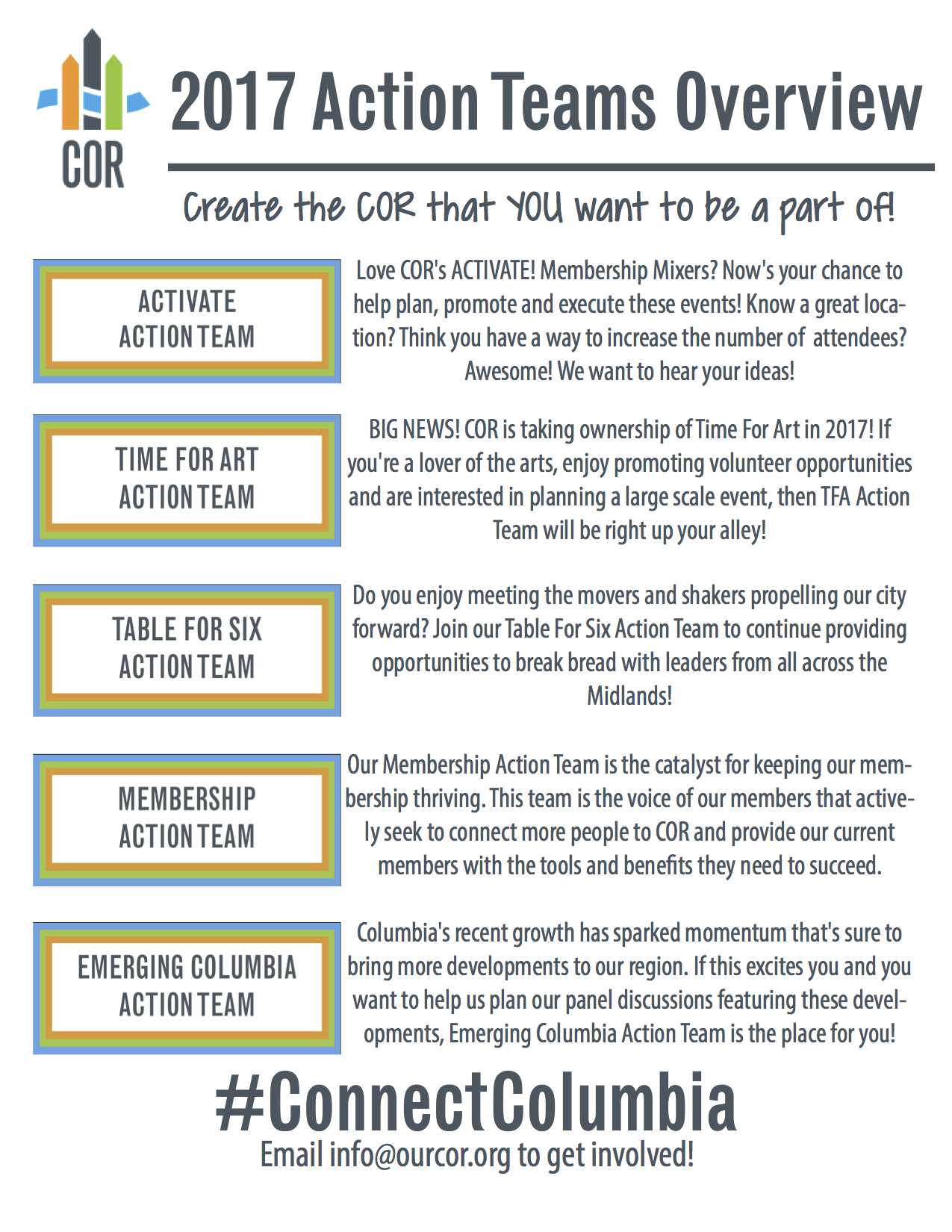 We will gather in a large room to introduce the team leads, explain the key responsibilities of each and how they'll work with one another throughout the year to offer our members exceptional programming and competitive benefits. Then, we will break out into individual teams and have the first planning sessions for 2017! Don't worry if you're not sure which team you'd like to be on - just come on out and find your place to make a difference!