Description


2017 ACE Women's Leadership Forum


October 12th, 2017
5:30pm-7:30pm Private Reception with Presidential Sponsor at the McMahan House
October 13th, 2017
Women's Leadership Forum at the USU Ballroom
8:00 - 9:00am - Registration & Continental Breakfast
9:00 - 9:10am - Introduction, Dr. Patricia Prada-Olmos & Welcome From Dr. Haynes, Presidential Sponsor
9:10 - 9:15am - Keynote Introduction, Dr. Patricia Prada-Olmos
9:15 - 10:15am - Keynote, Tiffany Shlain
10:15 - 10:35am - Keynote Q & A
10:35 - 10:50am - BREAK
10:50 - 11:50am - Panel of Presidents, Moderated by Dr. Patricia Prada-Olmos
11:15am - 12:20pm - Panel Q & A
12:20 - 2:00pm - Guided Lunch, Network Update & Closing Remarks

Early Bird: 5/1 through 9/14 = $109 - Sales have Ended
Early Bird with Reception: 5/1 through 9/14 = $129 - Sales have Ended
Regular Rate: 9/15 through 10/9 = $139
Regular Rate with Reception: 9/15 through 10/9 = $159
Keynote Speaker: Tiffany Shlain
Tiffany Shlain is an Emmy-nominated filmmaker, founder of The Webby Awards and co-founder of The International Academy of Digital Arts & Sciences, Character Day, and 50/50 Day, an annual event with thousands of screenings and discussions around the globe exploring what it's going to take to get to a more gender balanced world. The first annual 50/50 Day happened on May 10th with over 11,000 screenings and discussions of her recent film "50/50: Rethinking the Past, Present & Future of Women + Power" in all 50 states and 146 countries. Her films and work have received over 80 awards and distinctions including premieres at The Sundance Film Festival, a Disruptive Innovation Award from Tribeca Film Festival and The US State Department sends Tiffany and her films to represent America at embassies around the world to foster dialogue. Her films explore technology, neuroscience, creativity, the science of character and gender equality. She runs the Let it Ripple Film studio in San Francisco and is a Henry Crown Fellow of The Aspen Institute.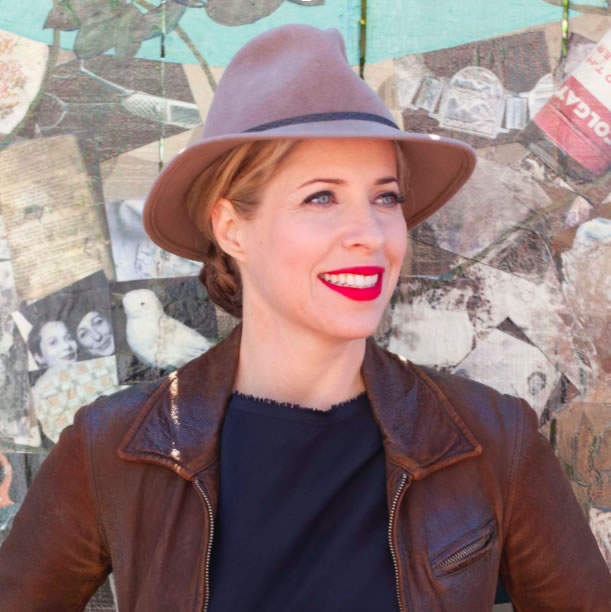 FAQs
Where can I contact the organizer with any questions?
Please call Sarah Villarreal, Regional Coordinator of the ACE Women's Network Southern California, at 760.750.7001 or email acesocalnetwork@csusm.edu.

Where can I get more information on the ACE Women's Network SoCal?
Please visit our page www.csusm.edu/acesocal for more information on our events and resources.
Is my registration/ticket transferrable?
You may transfer your registration through October 10. If you would like to Transfer your Registration please contact Hawthorn@csusm.edu

What is the refund policy?
You may receive a refund through October 3rd. No refunds will be issued after October 3rd.