Description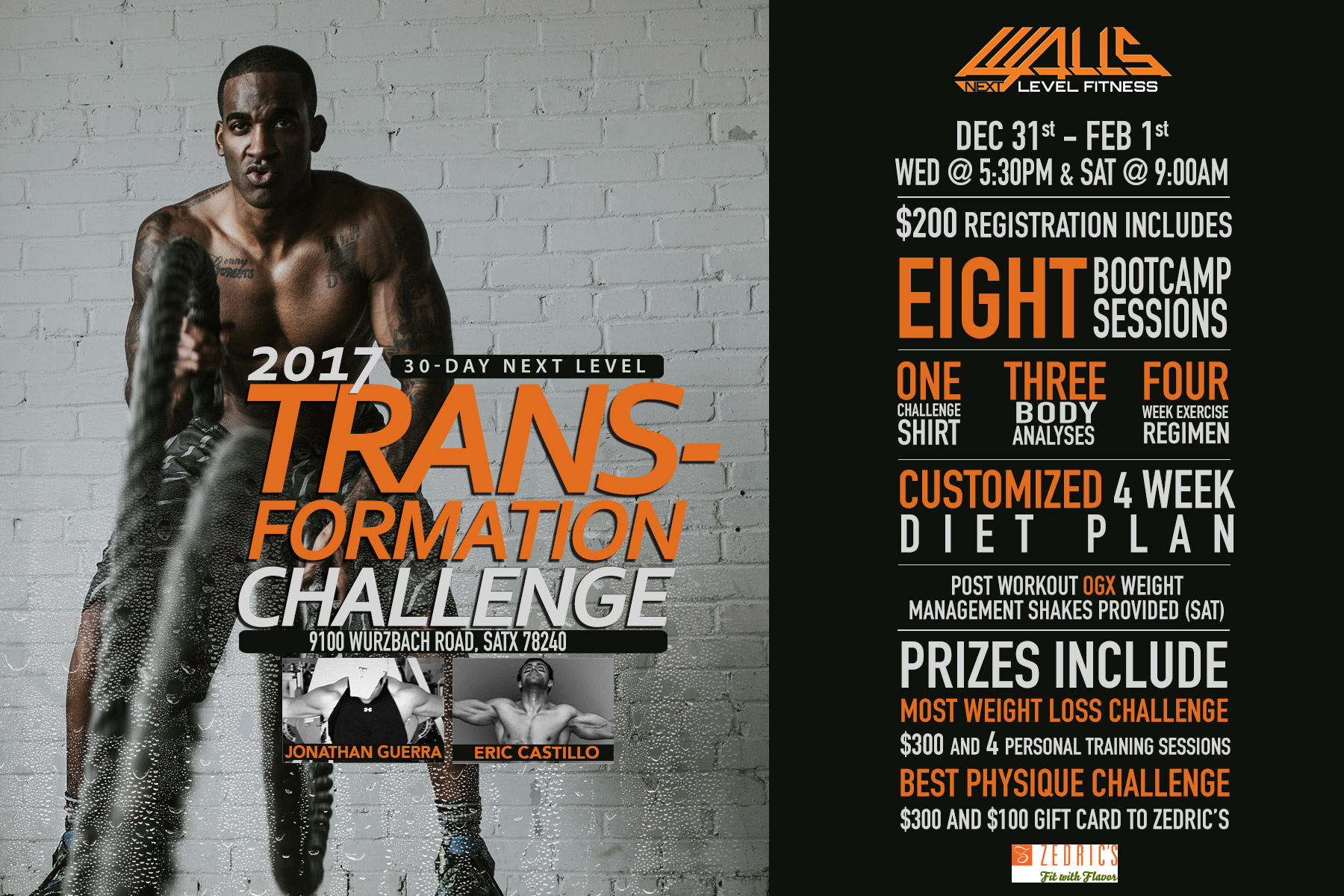 The new year is right around the corner! Are you ready for a challenge? Are you ready to transform your body? Join fitness expert and coach, Lenny Walls for this amazing 30-day fitness transformation challenge! Don't just train hard, compete and reward yourself with a new look, boosted confidence and best of all some amazing prizes/incentives! See the flyer for details!
Sessions: Every Wednesday at 5:30PM and Every Saturday at 9:00AM until February 1, 2017.
Attention Registrants: Consultation in-lieu of the bootcamp will be held on December 24, 2016 (10:00AM-11:00AM) and December 31, 2016 (7:45AM-8:45AM). Registrants can pick either date to meet with Lenny and get their measurements, weight, photos, etc.
Questions? Call (210) 536-1914 for more information.