2017-2018 The Advanced Dental Implant Continuum-Part 2 Second Live Surgical Opportunity

Friday, November 10, 2017 at 8:30 AM

-

Saturday, April 7, 2018 at 5:00 PM (CST)
Event Details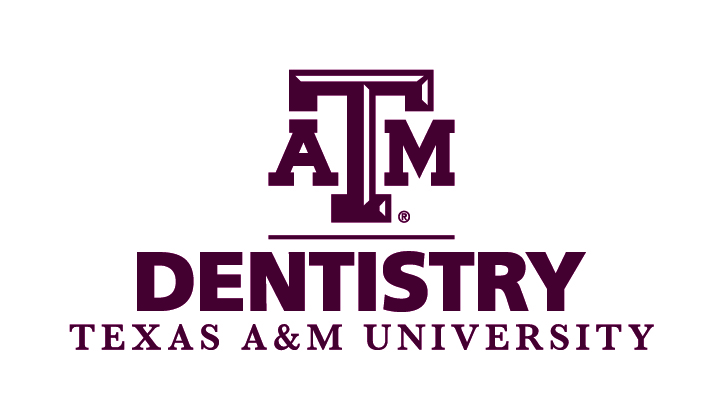 The  Advanced Dental Implant Continuum-Part 2
2017-2018
Pre-Requisites:  Successful completion Continuum Part I
A Comprehensive University Based Implant Educational Program- Lecture, Lab and Live Patient Care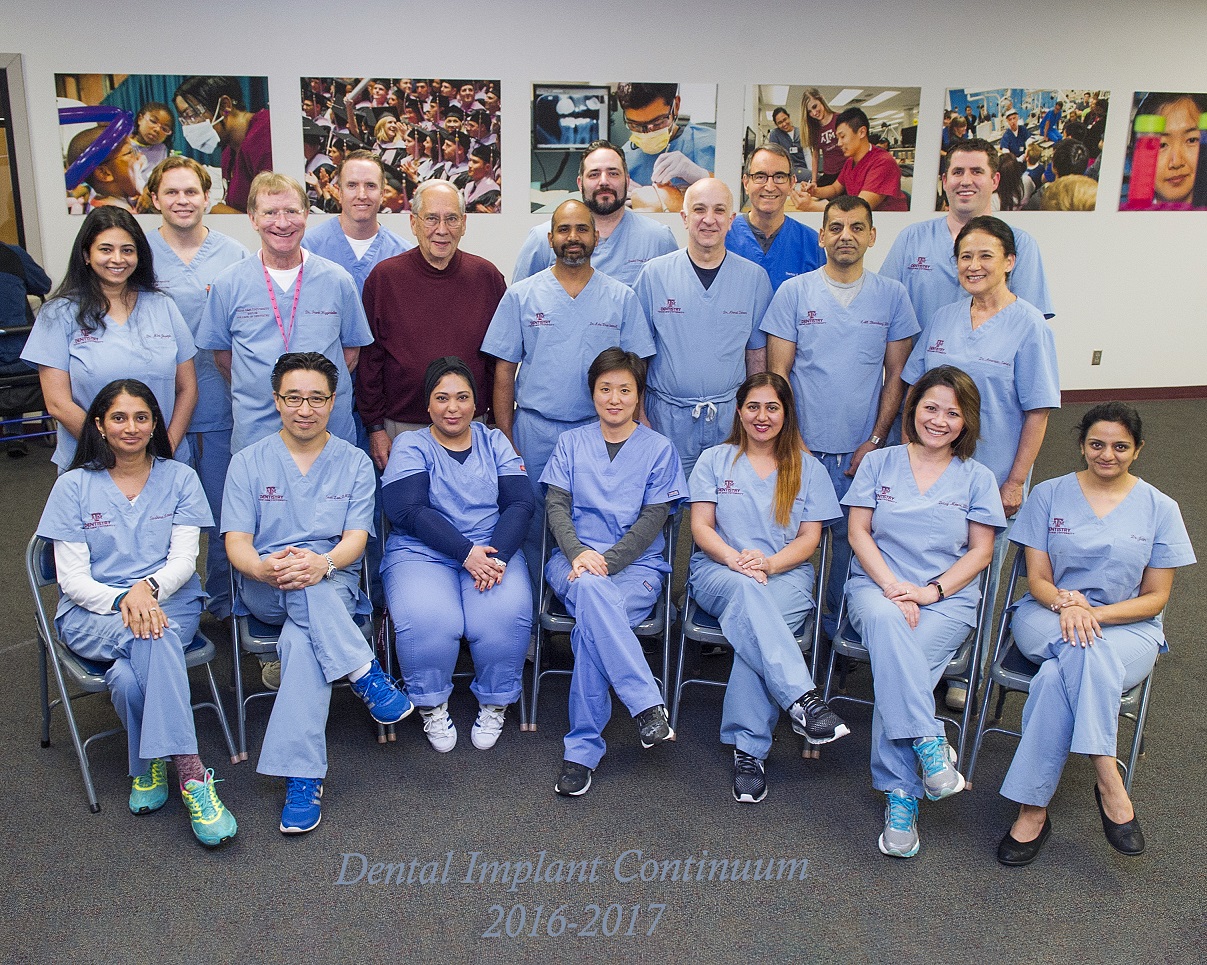 Course Summary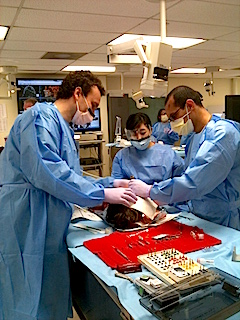 This second live patient opportunity is an advanced program and is limited to 14 attendees.  Is is specifically designed for those who are have previously completed Continuum Part I- first live patient surgery, have taken a previous Texas A&M Continuum, or have been trained from an accredited university based program, have completed a postgraduate program in prosthodontics, periodontics, or oral and maxillorfacial surgery and wish to gain further experience and knowledge in dental implant surgery. These modules represent advance treatment to include treatment of the dental implants in the esthetic zone and the full arch immediate load patient and the overdenture patient.  The New Advanced Dental Implant Continuum offers a comprehensive educational experience for the dental practitioner interested in learning advanced techniques in surgery and restoration of dental implants. You will have a surgical opportunity on live patients and also have an chance to clinical place attachments for overdenture patients in the clinic live.  With many educational choices to select from, this program is unique in many facets, providing a solid basic science understanding of the biology of osseointegration and using this understanding to achieve clinical success in practice.
Take your dental implant skills to the next level and empower your practice to provide exceptional dental implant care for your patients while increasing the types of implant procedures available in your office.  With the number of fully and partially edentulous patients on the rise in the years to come, your educational experience with the Texas A&M faculty and  faculty/private practice skilled surgical and restorative team leaders will help enhance your clinical skills and steer you along the pathway to clinical success.
This course offers lectures, live patient surgery,  and clinical observation as attendees surgically place dental implants on their patients. This is an exciting time in implant dentistry for all doctors.
Faculty Lecturers will be disclosing any conflict of interests at the beginning of each presentation and have also signed letters of agreements to disclose any conflict of interests which might influence their presentations.
Course Overview 
November 10-11, 2017, Friday and Saturday- 2 Days
Module 1 Surgical Implant Track | Advanced Surgical Dental Implant Placement, Live patient care with Dr. Farhad Boltchi and Dr. Amirali Zandinejad - Limited to 14 attendees
Lecture and Live patient topics:

This module will involve surgical placement of dental implants on patient - surgery in the AEGD Clinic on the 6th floor. The patients will be treated utilizing guided surgical guides for guided surgical protocol.  Lectures include review of surgical technique, management during the healing periods and immediate loading with provisionals when indicated. Participants should have diagnostic casts and prepared for temporization as treatment planned. Lectures on immediate load, atraumatic tooth extraction, ridge and site preservation techniques. You will work with bone grafting materials and guided surgical 3-D printed for guides for guided surgical guides and osstell implant stability measurements. Topics included are: socket preservation, bone grafting techniques, flap design, suture technique and types of materials to use, use of non resorbable and resorbable membranes.  Surgical techniques flap design, suturing, and special guided surgical protocol used. Restorative modules will include overdenture restorative technique and implant provisionals with custom healing abutments.
December 1-2, Friday & Saturday- 2 Days
Module 2 Surgical/Restorative Track | Immedicate Full Arch Dental Restorations, Live patient care for the full arch Implant patient.  Live surgery will be by Dr. Boltchi & Dr. Zandinejad and faculty.  Attendees will view the live surgery in 605 lecture room and have the ability to ask questions as the surgery progresses.  Denture conversion from removable to fixed will be reviewed and completed with live patient care.- Limited to 14 attendees 
Lecture Topics:

Topics included are: Diagnosis and treatment planning for the full arch implant patient, establishing vertical dimension, smile line, and restorative records, working in the digital workflow with 3D imaging and guided surgical protocols, surgical protocol, restorative techniques, and avoiding complications will be reviewed.  Close communication with the dental laboratory is a requirement and efficient use of time for successful completion of the surgical and restorative treatment will be reviewed.  This course is for the advanced experienced surgeon or dental implant team, and for those interested in learning more advanced techniques in implant dentistry.
February 10-11, 2018, Saturday and Sunday
Module 3 Surgical/ Restorative Implant Track | Advanced Restorative Considerations for Dental Implants: Esthetic Implant Dentistry:  Live patient care for the immediate implant placementin the esthetic zone with immediate provisionalization.  with Dr. Boltchi Dr. Zandinejad, and faculty - Limited to 14 attendees

The last module focuses on viewing a live patient surgery in the esthetic zone to include immediate implant placement, immediate provisionalization,  final restoration, occlusion, fitting/adjusting the restoration, cementation, screw retention, passive fit, torque requirements, occlusal guards, maintenance, and home care.

Video broadcasting to lecture room 605 will provide attendees with an excellent oppotunity to view live surgery and ask questions during the program.  Surgical completion of an implant in the esthetic zone will be demonstrated on a live patient with the final immediate provisional made with the proper emergenc profile.

Complications and how to aviod problems are also presented. 
April 6-7, 2018, Friday and Saturday
Module 4 Restorative Implant Track | Advanced Restorative Considerations for Dental Implants:Implant Retained Overdentures and Over Removable Partial Dentures - Limited to 14 attendees

The last module focuses on treatment planning the fully and partially edentulous patient with overdentures or overpartials and provides a review of treatment planning, indications, surgical planning and prosthodontic treamtnet planning

Lecture, laboratory, and live patient care to place locator abutments and implant bars.
Occlusion and impression techniques for tissue bearing surfaces will be review and discussed
This is an excellent oppotunity to learn how the removable aspect of your practice can be successful.
---
Course Information:
Dates:
Module 1 Surgical Track

 November 10-11, 2017 2 days

 

Module 2 Surgical/Restorative Combined Track:  December 1-2, 2017 2 days
Module 3 Surgical /Restorative Combined Track

 February 10-11, 2018 2 days

Module 4 Restorative:  

April 6-7, 2018  Implant Retained Overdentures 2 days
Times:
7:30 am - 8:00 am – Registration/Breakfast
8:00 am - 5:00 pm – Presentation/Lecture/Clinic/Laboratory
Location: Texas A&M,  College of Dentistry, 6th Floor/603Laboratory, AEGD Clinic
Prerequisites: Must be a USA Licensed dentist and have valid malpractice liability insurance, immunizations, CPR, HIPAA training. Must have completed Continuum Part 1, or completed a previous implant continuum, or have completed training in a University based program.  This is a great course for the practitioner interested in beginning to provide implant surgery in the office or a great opportunity for a doctor with some experience to gain confidence and skill in both surgical and restorative implant procedures. Surgical assistants may also attend.
Credit: 48 hours lecture/hands-on and Live patient care.  The teaching methodology will include lectures, video review of surgical and restorative techniques, hands-on surgical and restorative training, and live patient care where attendees place implants on patients screened and selected for the continuum.
Course Fee: $9750.00 Dentists; $550/module  Laboratory Technician, RDH or Aux. Tuition must be paid in full by Friday, August 4, 2017 to participate.
AGD Codes: 742: Medical Health History/Factor, 695 Implant Restorative, 696 Implant Surgical Stent, 697        
Diagnosis and Treatment Planning, 698 Implant Materials, 704 Implant Placement Surgery, 318 Bone Grafting and GTR Surgery, 693 Implant Maintenance
Full breakfast and lunch provided each course day- Let us know of any dietary restrictions
Course Topics and Objectives:
Upon completion of the course, participants will be able to understand and perform the following:
Detailed discussion of pertinent clinical and radiographic anatomy

Prepare radiographic guide based on CBCT review

Anesthesia issues, instrumentation and understanding of proper sterile technique

Basic surgical procedures explained and demonstrated

Surgical and prosthodontic considerations including incision design, fixture and abutment selection, occlusal considerations and force transmission

Surgical guide template design and construction, hands-on

Surgical hands-on laboratory experience, socket preservation and use of grafting materials and membranes

Discussion of treatment of the partially and fully edentulous patient

Actual clinical placement of dental implants in patients

Understand the indications and contraindications for the full arch implant restoration.

Understand the surgical techniques and requirements for successful full arch implant placement.

Understand the protocol for full arch immediate load implant restoration and the steps in making the conversion of the complete denture to the fixed detachable restoration

Learn overdenture treatment planning to include also use of implants for RPD support.

Learn to utilize attachments for the over denture cases specifically working with the locator abutments on live patients
---

This event is sponsored by Straumann Implants. Sponsorship is provided for educational expenses related to this continuing education program.  Straumann representatives are available only in the lobby for any questions and are not present to provide any lectures or presentations in the lecture room or teach in the laboratory or clinical facility.
Straumann is a leading provider of solutions in implant dentistry and dental tissue regeneration. Our mission is to enable dental professionals to restore their patients' oral function and esthetics through effective, reliable, and safe treatment methods.
---
TAMCOD Office of CE Registration Information, Certifications & Cancellation/Refund policy:
Texas A&M University College of Dentistry is an ADA CERP Recognized Provider.
QUESTIONS: Please feel free to call us at 1-214-828-8238. For quickly response please email your questions through the online registration website
ADA CERP is a service of the American Dental Association to assist dental professionals in identifying quality providers of continuing dental education. ADA CERP does not approve or endorse individual courses or instructors, nor does it imply acceptance of credit hours by boards of dentistry.
Cancellations must be submitted in writing, signed, and dated when received at Texas A&M University. If cancellations are made 60 days before the start of the program registration will be refunded. However if cancellation is made 30 days or less, the tuition will be credited toward a future course or 75% of the registration will be refunded.
Concerns or complaints about a CE provider may be directed to the provider or to ADA CERP at www.ada.org/cerp. Continuing education credits issued for participation in the CE activity may not apply toward license renewal in all states/provinces. It is the responsibility of each participant to verify the requirements of his/her state/provincial licensing board(s).
CONFIRMATIONS: Will be sent by e-mailto the official email address provided by the attendee to the registration website. Exact email is necessary
REGISTRATION CANCELLATION: Tuition is refundable if a course is canceled by the Office of CE. A $50 fee will be assessed for any course cancellation. All payments by check or cash are deposited into the Texas A&M account and CANNOT be refunded. "No Shows" for a course forfeit all tuition. Confirm notification of cancellation by e-mail.The CE Office cannot be held responsible for a non-refundable airline ticket.
When & Where

Texas A&M University College of Dentistry
3302 Gaston Ave
#605
Dallas, TX 75246


Friday, November 10, 2017 at 8:30 AM

-

Saturday, April 7, 2018 at 5:00 PM (CST)
Add to my calendar
Organizer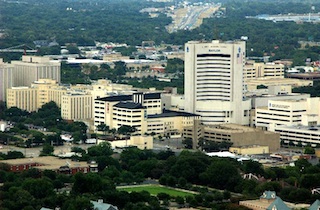 As a distinguished resource for dental education in Texas for more than 100 years, Texas A&M College of Dentistry in Dallas is dedicated to combining higher education and research with community service.
The college opened its doors in 1905, was affiliated with Baylor University from 1918 to 1971 and spent the next 25 years as an independent, private institution.
In 1996, the College of Dentistry entered an entirely new era as a member of The Texas A&M University System. In 1999, the college became a founding component of the Texas A&M Health Science Center.
---