2016 Young Tech Challenge

Sunday, November 20, 2016 from 10:00 AM to 2:00 PM (CST)
Event Details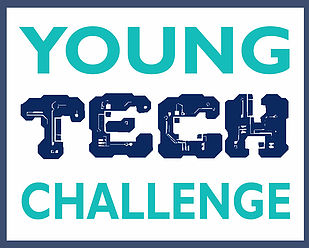 Young Tech Challenge is an opportunity for creators aged 8-22 to show off a playful tech product.
Submissions can be built on any platform available; mobile, console and PC will surely be popular, but entrants can also build with lego, robotics, or any techy fun you can find. Why not take apart remote controls and turn it into a game of laser tag? Use your imagine, a creative and technically challenging product will gain more votes than one that's been done before and isn't so difficult to make. 
More details: http://www.chitag.com/ytc
Deadline: November 14th, 2016 
Like us on Facebook and follow us on Twitter for updates and special promotions!
Check out other events happening at ChiTAG Week:

Young Inventor Challenge ($0 Free)
More details: http://www.chitag.com/yic
Buy ticket 

PlayCHIC Fashion Show ($50)
More details: http://www.chitag.com/playchic
Buy ticket 

Toy & Game Innovation Awards (TAGIEs) ($250)
More details: http://www.chitag.com/tagies
Buy ticket                                     
When & Where

Navy Pier
Festival Hall A & B
840 E Grand Avenue
Chicago, IL 60611


Sunday, November 20, 2016 from 10:00 AM to 2:00 PM (CST)
Add to my calendar