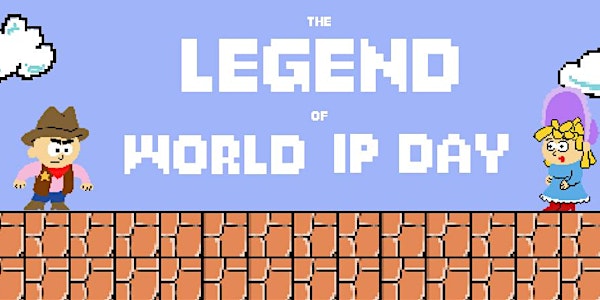 2016 World IP Day -- Digital Creativity: Culture Reimagined
By USPTO/WIPO/AIPLA/INTA/GIPC/ABA/IPO/GLIPA/LES/IPA
Date and time
Tuesday, April 26, 2016 · 4 - 6:30pm EDT
Location
Rayburn Foyer Rayburn House Office Building Washington, DC 20515
Description
Join us for presentations from leaders in intellectual property as we celebrate World IP Day* on April 26, 2016 in the Rayburn Foyer in the Rayburn House Office Building. World IP Day is celebrated around the world to promote discussion of the role of intellectual property in encouraging innovation and creativity.

Speakers:
Lisa Jorgenson

,

Executive Director, American Intellectual Property Law Association (AIPLA)

Shira Perlmutter, Chief Policy Officer and Director of International Affairs, US Patent & Trademark Office
Michelle Lee, Under Secretary of Commerce for Intellectual Property and Director of the US Patent & Trademark Office
John Sandage, Deputy Director General World Intellectual Property Organization
Chris Melissinos, Former Chief Gaming Officer at Sun, Founder of javagaming.org, and Guest Curator and Creator of "The Art of the Video Game" at the Smithsonian American Art Museum
Bryce D. Coughlin, Senior Counsel, Intellectual Property, Fox Entertainment Group
Mark Elliot, Executive Vice President, US Chamber of Commerce, Global IP Center (GIPC)
Immediately following the presentations, please join us for a cocktail reception sponsored jointly by the American Intellectual Property Law Association (AIPLA), the World Intellectual Property Organization (WIPO), the International Trademark Association (INTA), and the US Chamber of Commerce Global Intellectual Property Center (GIPC). During the reception members of Congressional Trademark Caucus, including Senator Chris Coons, Senator Chuck Grassley, and Representatives Suzan DelBene and Randy Forbes, will also provide brief remarks.
HOSTS:

** The cocktail reception is sponsored only by AIPLA, WIPO, INTA, and the GIPC. The USPTO is a host for the educational portion of the program.
*World IP Day is a widely attended event and meets the requirements of the rule are set forth in detail in the House Ethics Manual, pp. 41-47.

About the organizer
USPTO: The United States Patent and Trademark Office (USPTO) is the federal agency for granting U.S. patents and registering trademarks. In doing this, the USPTO fulfills the mandate of Article I, Section 8, Clause 8, of the Constitution that the legislative branch "promote the Progress of Science and useful Arts, by securing for limited Times to Authors and Inventors the exclusive Right to their respective Writings and Discoveries." The USPTO registers trademarks based on the commerce clause of the Constitution (Article I, Section 8, Clause 3). Under this system of protection, American industry has flourished. New products have been invented, new uses for old ones discovered, and employment opportunities created for millions of Americans. The strength and vitality of the U.S. economy depends directly on effective mechanisms that protect new ideas and investments in innovation and creativity. The continued demand for patents and trademarks underscores the ingenuity of American inventors and entrepreneurs. The USPTO is at the cutting edge of the nation's technological progress and achievement. www.uspto.gov
WIPO: World Intellectual Property Organization is the global forum for intellectual property services, policy, information and cooperation. WIPO is a self-funding agency of the United Nations, with 188 member states. WIPO's mission is to lead the development of a balanced and effective international intellectual property (IP) system that enables innovation and creativity for the benefit of all. The WIPO mandate, governing bodies and procedures are set out in the WIPO Convention, which established WIPO in 1967. www.wipo.int
AIPLA: The American Intellectual Property Law Association (AIPLA) is a national bar association constituted primarily of lawyers in private and corporate practice, in government service, and in the academic community. AIPLA represents a wide and diverse spectrum of individuals from law firms, companies, and institutions involved directly or indirectly in the practice of patent, trademark, copyright, and unfair competition law, as well as other fields of law affecting intellectual property.  AIPLA's members represent both owners and users of intellectual property. www.aipla.org
INTA: The International Trademark Association (INTA) is a global association of brand owners and professionals dedicated to supporting trademarks and related intellectual property (IP) to foster consumer trust, economic growth, and innovation. Members include more than 7,200 trademark owners, professionals, and academics from 191 countries, who benefit from the Association's global trademark resources, policy development, education and training, and international network. Founded in 1878, INTA is headquartered in New York City, with offices in Brussels, Santiago, Shanghai, Singapore, and Washington, D.C., and representatives in Geneva and New Delhi. For more information, please visit www.inta.org.
GIPC: The Global Innovation Policy Center (GIPC) was established in 2007 as an affiliate of the U.S. Chamber of Commerce. Today, the GIPC is leading a worldwide effort to champion intellectual property rights as vital to creating jobs, saving lives, advancing global economic growth, and generating breakthrough solutions to global challenges. www.theglobalipcenter.com
ABA-IPL: Established in 1894, the American Bar Association Section of Intellectual Property Law is the world's oldest and largest IP-related organization. The Section's membership includes attorneys and other professionals who represent intellectual property owners, accused infringers, and businesses, universities, and research institutions across a wide range of industries. The Section promotes the development and improvement of intellectual property law and takes an active role in addressing proposed legislation, administrative rule changes, and international initiatives. ABA-IPL Website
IPO: The Intellectual Property Owners Association (IPO), established in 1972, is a trade association for owners of patents, trademarks, copyrights and trade secrets.  IPO serves all intellectual property owners in all industries and all fields of technology. IPO advocates for effective and affordable IP ownership rights and provides a wide array of services to members, including: supporting member interests relating to legislative and international issues; analyzing current IP issues; information and educational services; and disseminating information to the general public on the importance of intellectual property rights.  www.ipo.org
GLIPA: https://www.glipa.org
LESI: Founded in 1973, and incorporated in 2000, LES International (LESI) is the umbrella organization of national and regional associations for licensing executives. A Board of Directors and Board of Delegates, consisting of representatives of all national and regional societies, oversee the activities of LESI.
To function as a non-profit professional organization to broadly support LES Societies in their efforts on behalf of individual members by:
Setting and promoting consistent, high professional standards for licensing executives on a global basis
, Creating and maintaining various geographically based LES Societies with the necessary number and balance of local members
, Providing organizational leadership, coordination and advice
, Facilitating professional networking between the members of LES Societies
, Providing quality educational content to, and facilitating the sharing of educational content between LES Societies
, and Informing and interacting with global organizations and policy forums concerning the economic significance and importance of licensing and other transfer of technology and intellectual property rights.   https://www.lesi.org
USIPA: US IP Aliance is a non-profit organization whose mission is to provide the intellectual property leadership to make the United States a global model for the most efficient and effective ecosystemfor the economic and social well-being of its citizens. They do this by raising IP awareness and education, facilitating IP ecosystem collaboration, and growing IP diversity and inclusion.  https://www.usipalliance.org