Description
Woosterfest Presents
the 7th Annual
Beer Stein Race!
Saturday October 1, 2016 at 6PM
DOWNTOWN WOOSTER *West Liberty Street*
Join us for this friendly fast-paced competition! Four team members carry six beer steins down a race lane in an attempt to fill a barrel faster than their opponents.
ENTRY FEE $50.00 For a team of 4! Each player receives a free event T-shirt!
PRIZES 1st, 2nd & 3rd Place Winners earn Bragging Rights, Beer Tickets & Prizes!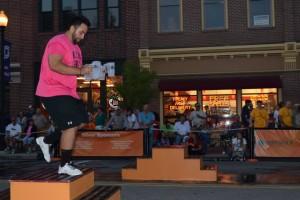 Sponsored by: