2016 Winter Summit

Friday, March 4, 2016 at 3:30 PM

-

Sunday, March 6, 2016 at 2:30 PM (EST)
Event Details
You don't want your 6th through 12th graders to miss the Winter Summit March 4-6, 2016! Our group will be taking a bus up to CAMP-of-the-WOODS where they'll be able to swim, play hoops, rock climb, ice skate, play board games and more. Plus we'll hear from author and international speaker Mark Oestreicher and enjoy a fantastic band called I Am Clay. More details can be found at www.wintersummit.org. The total cost is $160 per person and deposits of $60 is due by February 1st to secure a spot.
OUR LOCATION: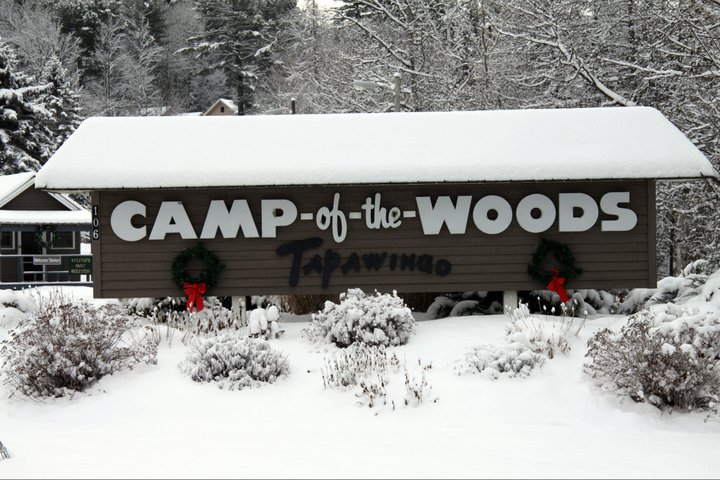 CAMP-of-the-WOODS is a 90+ acre family resort located on beautiful Lake Pleasant in Speculator, NY. It's complemented by a 1,400 foot natural beach, a 1,300 seat auditorium, a state-of-the-art sports complex, tennis courts, an indoor climbing wall, cross cross country skiing, snow shoeing, game room, heated indoor pool, and much more! They even have a basketball court that has the actual floor used in the 1986 NBA All-Star Game! You will be taken care of, comfortable, fed well and have a TON of things to do during the Summit.
OUR SPEAKER: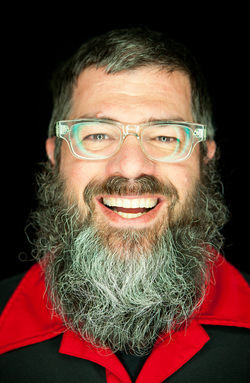 Mark Oestreicher (Marko) is a veteran youth worker and former president of Youth Specialties. The author of dozens of books, including his most recent book Hopecasting: Finding, Keeping and Sharing the Things Unseen. Marko is a sought after speaker, writer and consultant. Marko is a partner in The Youth Cartel, providing resources, training and coaching for church youth workers. Marko lives in San Diego with his wife Jeannie and two teenage children, Liesl and Max.
Marko's blog: http://whyismarko.com
Marko's website: http://theyouthcartel.com
OUR BAND: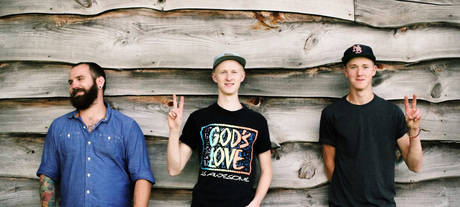 I Am Clay started playing and writing together in 2011 and has recently been pursuing music on a larger scale with the recording of their first EP and release through Come&Live. The main agenda of I Am Clay is to bring all attention and glory to the Lord and to show everyone the radical and gracious love of Jesus through their music and lifestyles.
​Go check out www.iamclayband.wordpress.com to learn more about the band and to hear their music!
IMPORTANT INFORMATION:
The TOTAL COST: $160 per person
This covers everything you need this weekend. Scholarships may be available upon request. Please contact Pastor Rob or Pastor Jake if you would like your son/daughter to go but you need assistance. If money is the only reason they wouldn't go, we'll do everything we can to figure out how to get them there!

DEPOSIT: $60 DUE BY February 1st, 2016
We CAN NOT guarentee you a spot until you get your deposit in! Keep in mind that once the camp is full, it's full! 

TRAVEL Dates: March 4-6, 2016
Each church will coordinate their own transportation to make it for the 10:00pm opening session on Friday night.  

FORMS: Available February 2nd, 2016
ALL students will need a signed permission slip and a medical form in order to go on the retreat. We will get these out to all participants via email after the deposit deadline has passed.
When & Where

CAMP-of-the-WOODS
106 Downey Rd
Speculator, NY 12164


Friday, March 4, 2016 at 3:30 PM

-

Sunday, March 6, 2016 at 2:30 PM (EST)
Add to my calendar
Organizer
We strive to build a church of action founded on Biblical truth characterized by faith, grace, community, service, authenticity, clear thinking and cultural relevance. Grace Community Church is about knowing God, knowing His truth, and building community that extends to our full lives, not just Sunday morning.