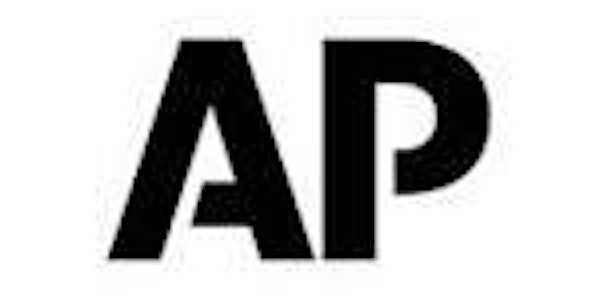 2016 West Virginia AP Legislative Lookahead
When and where
Location
Marshall University Campus Library Marshall University's South Charleston Campus 100 Angus E Peyton Drive South Charleston, WV 25303
Description
This year's West Virginia AP Legislative Lookahead has a packed agenda that will provide you with several strong news stories and a good grounding on some of the issues facing state lawmakers. The event will be Friday, Jan. 8, in the library at Marshall University's South Charleston campus. Registration is now open. The deadline to register is 5 p.m. Jan. 4.
Agenda:
8:30 a.m. until 9 a.m. - Registration and coffee
9 a.m. to 10:15 a.m. – State of the State – a panel exploring regional needs and politics in three WV regions – North, South and Eastern Panhandle. Heather Henline, publisher of The Inter-Mountain, will moderate.
Panelists:
John Deskins, WVU Bureau of Business and Economic Research, Director/Associate Professor of Economics.

Sen. John Unger, D-Berkeley

Sen. Bob Beach, D-Monongalia
10:30 to 11:45 a.m. – Forced Pooling. Moderator Brad McElhinny, co-editor of Charleston Gazette-Mail.
Panelists:
Del. Woody Ireland, Republican chairman of House Energy Committee

David McMahon, lawyer representing surface owners and mineral owners

Tom Huber, vice president of the West Virginia Royalty Owners Association.
11:45 a.m. to 1 p.m. Lunch
1 p.m. to 2:15 p.m. – Common Core. John McCabe, managing editor of The Intelligencer, will moderate.
Panelists:
State Superintendent of Schools Michael Martirano

AFT-WV President Christine Campbell

Sen. Jeff Kessler, D-Marshall
2:30 to 3:30 p.m. Expansion of Broadband in WV – Rob Byers, co-editor of Charleston Gazette-Mail, will moderate.
Panelists:
Sen. Chris Walters, R-Putnam

Communications Workers of America representative Elaine Harris

Gale Given, West Virginia Chief Technology Officer

Frontier Communications Manager Andy Malinoski
The day starts at 9 a.m. in the library at Marshall's South Charleston campus and will conclude by 3:30 p.m.
The registration fee of $15 per person will include a boxed lunch. The registration deadline is 5 p.m., Jan. 4, 2016.
Early registration is necessary to ensure seating and the catering.
For more information, contact Don Smith, executive director of the WVPA, at 304-342-1011, ext. 160, or donsmith@wvpress.org