Sales Have Ended
Ticket sales have ended
Thank you for purchasing tickets to WeMake Celebrates! It's going to be an inspiring time. We look forward to seeing you there!
Sales Have Ended
Ticket sales have ended
Thank you for purchasing tickets to WeMake Celebrates! It's going to be an inspiring time. We look forward to seeing you there!
Description

PROCESS IS GOLDEN
WeMake Celebrates design-in-action with our second annual design conference on the process of making. Two days of creative dialogue with inspiring design thinkers known locally, nationally, and internationally. This curated group of diverse speakers have been chosen from the design and maker communities because they are forging their own creative paths and making a mark in their respective industries.
Day 1/ FRIDAY, OCTOBER 14TH

Creative Dialogue on the Process of Making
6 Keynote Speakers, Panels, Demos, and more!
Gather at THE ARMORY for a full day of creative dialogue with a diverse panel of makers, designers, and illustrators. WeMake Celebrates sets the stage with local, national, and international design thinkers to talk about process and what inspires creativity.
* We'll celebrate into the night with an after party too!
IF YOU'RE ORDERING MORE THAN ONE TICKET, PLEASE ENTER IN INFORMATION OF ALL ATTENDEES. THANK YOU!
Day 2/ SATURDAY, OCTOBER 15th
Hands-on Experiences and Fun had by all!
Day two will host creative workshops and hands-on making.
WORKSHOP 1/ KATE BINGAMAN BURT & ZACH SCHOMBURG
Objects / Belongings: Writing and Drawing About Our STUFF
WORKSHOP 2/ CHRISTINE HERRIN
From Hand to Digital /Storytelling & Book Making sponsored by Adobe
WORKSHOP 3/ MARK CANESO
WordPlay / Lettering, Logos and Ambigrams


---


KEYNOTE SPEAKERS INCLUDE: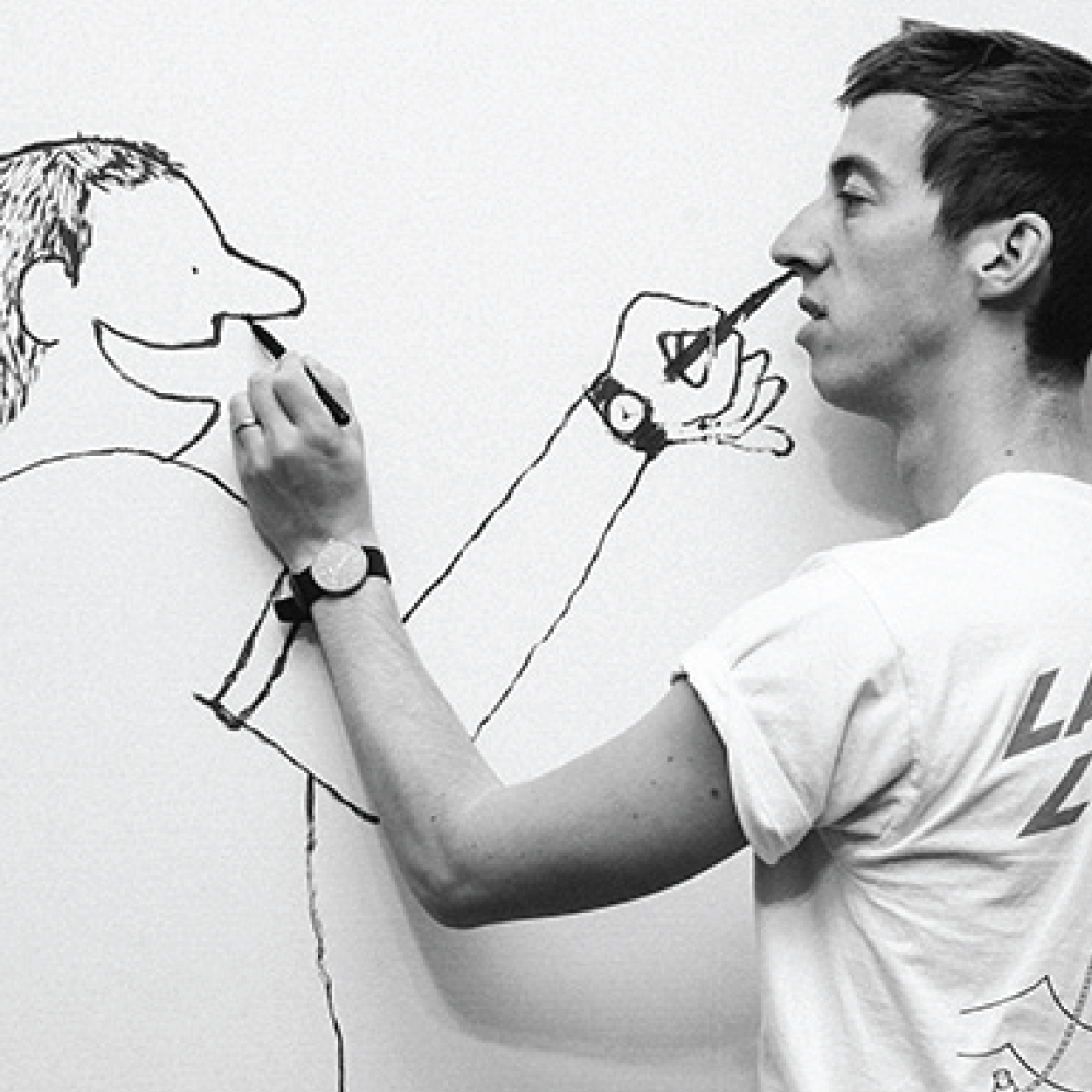 JEAN JULLIEN
Immediately following last November's terrorist attack in Paris, Jean posted a powerful image on Instagram of a peace symbol made with the Eiffel Tower. The world spread the image as a form of solidarity. Before this quick burst of social media fame, Jean's character-driven illustrations were already well-known with an instantly recognizable signature style seen on the cover of Juxtapoz, in The Guardian, and in The New York Times.
Originally from Nantes, Jean studied at Central Saint Martins and later at the Royal College of Art. He now resides and works in East London, his practice ranges from illustration to photography, video, costumes, installations, books, posters and clothing to create a coherent yet eclectic body of work.

LOTTA NIEMINEN
From Finland to Japan to New York, Lotta is changing the design world quickly and colorfully. Her charming illustrations and designs have graced the pages of The New York Magazine, Gloss, Le Monde and the children's book Walk This World. Her work appears everywhere – on Finnish home goods, global packaging, a window display for Hermès and Goggle's new calendar app. In 2014, Lotta was nominated for Forbes Magazine's annual 30 Under 30 list in the Art & Style category, which is just one on a long list of honors her playful, unique style has earned.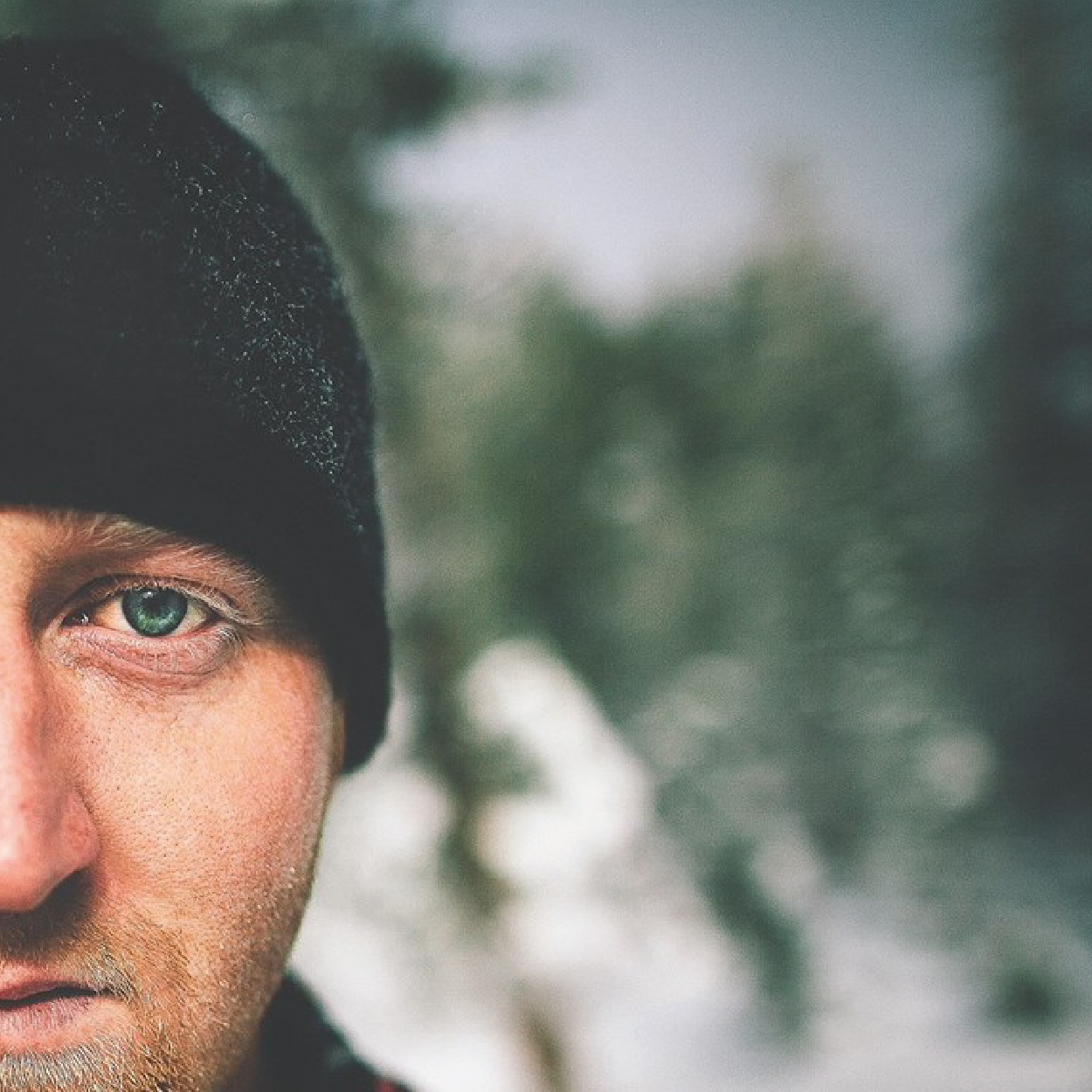 ANDY BEST
Andy is a nomad who is capturing the beauty of the natural world to share with the settled. He takes his cameras, his dog and his camper to remote forests, snow-covered peaks and seemingly-empty deserts. He has captured the Northern Lights dancing in over Iceland's tundra, the blue eyes of a sled dog in the Yukon and most of the West's iconic vistas includingThe Seven Wonders of Oregon. His client list includes: Toyota, Sony, The North Face, Outside Magazine, Columbia Sportswear, Nike, Keen, Adidas and more.
Andy's manifesto "Work hard and love others" echoes in his work, lifestyle and passion.





BOWEN AMES
Bowen Ames lives and works; the specifics are kaleidoscopic. Independently he is a multi-faceted designer working in several mediums from product design to social engagement. His career began in fine art at The Guggenheim Museum, and eventually moved into the world of design. His client list includes: Google, Microsoft, HP, Nau, Nike, Adidas, Yves Saint Laurent, Atlantic Records, and Travel Oregon to name a few. He is the recipient of an Effie Award for excellence in advertising and was recently invite to The White House as a technology and innovation advisor specializing in small business development and entrepreneurship. Currently Bowen is the the art director of device engagement at Amazon.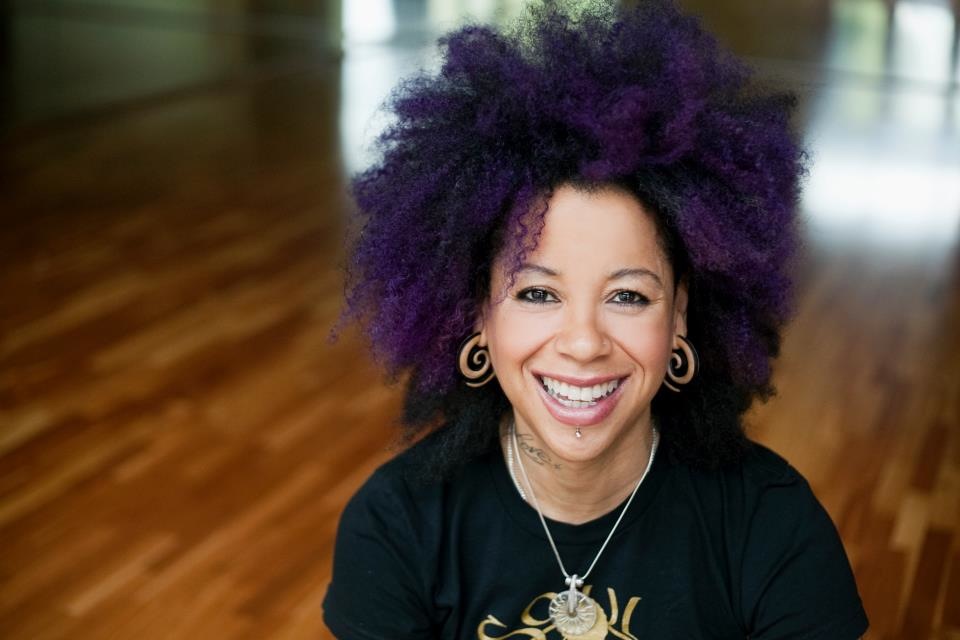 BIBI McGILL
Bibi McGill was born and raised in Denver, CO and began playing guitar at the age of 12. After graduating from the University of Colorado with a degree in Music: Scoring and Arranging, Bibi moved to Los Angeles where she developed her aggressive, soaring, funky, soulful style in clubs all over the city. Her defined and transcendent lead guitar work led her to playing with Pink as well as Paulina Rubio & La Ley, where Bibi began to play arenas all over the United States and Latin America. Bibi has gone on to become Beyonce's lead guitarist and musical director where she has served for almost a decade. Often called "the female Jimi Hendrix", Bibi has played at the White House twice as well as in over 100 countries including her now legendary solos at the 2013 Superbowl and the Glastonbury Music Festival. Bibi's style is ferocious, melodic and undeniable. She is considered one of the greatest rock guitarists alive.
A world renown yoga instructor, Bibi teaches and travels the world from her home base in Portland, Oregon where for the past several years she has developed her sound as a producer & DJ. Bibi is a force of nature crisscrossing the globe, DJing, producing music, teaching yoga and giving health and wellness seminars internationally.

BRITT HOWARD
Britt Howard, owner/founder of Portland Garment Factory (PGF), a full service design+build garment and soft goods manufacturing house, is driven by creative curiosity and a love for collaboration. As an artist, mother, activist, and business owner, Britt works passionately on projects and initiatives to improve the community and planet. Like PGF, Britt is feminine, gritty, and innovative.
In 2008 Britt recognized a need within the Portland design community for a local clothing manufacturer. Always with a strong vision of the future, Britt named her new business Portland Garment Factory, although at the time the "factory" consisted of three sewing machines in a small studio. Eight years later, PGF is now a full-scale prototyping and creative partner, working on diverse projects from creating a giant inflatable lung for the American Cancer Association, to collaborating with the Portland Mayor's Office, to teaming up with the legendary Michael Jordan who told her, "You get me girl!". Whatever the challenge, Britt leads with compassion, energy, and humor, instilling feminist and sustainable business practices within all aspects of PGF.
---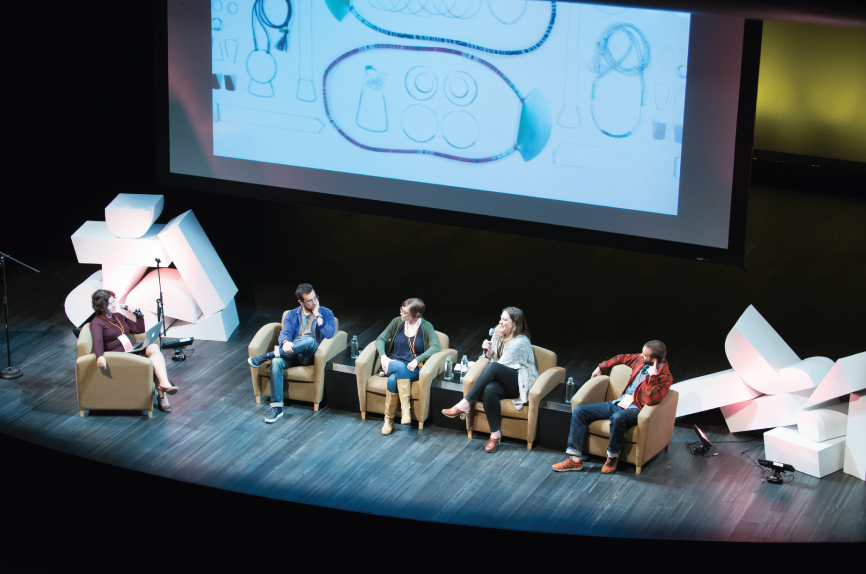 MAKER PANEL /
Small Scale is a panel discussion featuring a dynamic group of local makers. We'll explore how they have grown their businesses to national levels while still remaining the neighborhood shop around the corner— designing the products we love by hand.
PANEL SPEAKERS INCLUDE:
Shannon Guirl of Caravan Pacific, Matt Pierce of Wood & Faulk, Laura Whipple of Scout Books, and Dave Selden of 33 Books


---
MASTER OF CEREMONIES:

LISA CONGDON
Lisa is best known for her colorfulabstract paintings, intricate line drawings, pattern design & hand lettering. Her client work includes the MoMA, Harvard University, Martha Stewart Living, and Chronicle Books, among many others. She exhibits her work around the country, and writes a popular daily blog about her work, life and inspiration called "Today is Going to be Awesome". She is the author of five books, including the starving-artist-myth-smashing "Art Inc: The Essential Guide to Building Your Career as an Artist", and illustrated books "Fortune Favors the Brave", "Whatever You Are, Be a Good One", "Twenty Ways to Draw a Tulip" and "A Collection a Day". She was named one of 40 Women Over 40 to Watch in 2015.
---
VISIT the event SITE FOR MORE DETAILS
IF YOU'RE ORDERING MORE THAN ONE TICKET, PLEASE ENTER IN INFORMATION OF ALL ATTENDEES. THANK YOU!
IF YOU WOULD LIKE TO ORDER 10 OR MORE TICKETS, GIVE US A SHOUT OUT FOR A DISCOUNT CODE!
TICKETS /
WeMake is fueled by the passion for learning, sharing, and creating. We're driven by the process of making and the spirit of community. With this in mind, a portion of sales from the event will go towards the continued support of art, design, and making.
SATURDAY EVENTS WILL BE ANNOUNCED SOON!
Ticket Schedule:
April 21 - Super Early Bird $100

July 1 - Early Bird $150

August 30 - Last Call General Admission $175
Ticket Price Includes:
Entry to Friday's talks

Entry to Friday's After Party at Wieden + Kennedy
---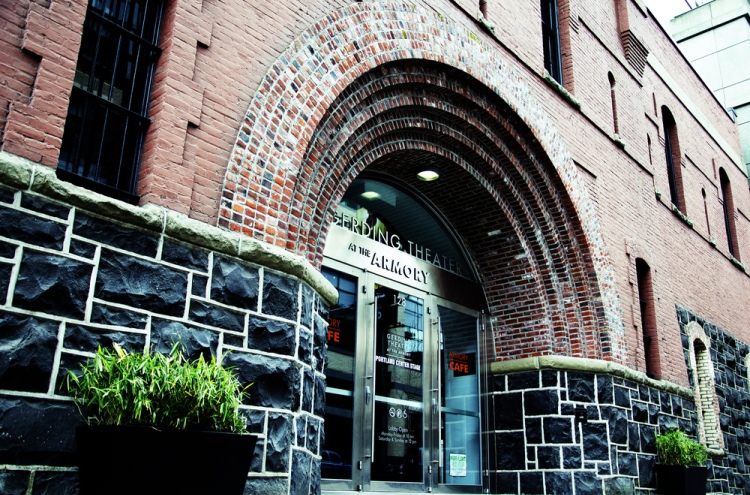 VENUE / THE ARMORY
Widely noted as the "crown jewel" of the Brewery Blocks, The Armory is a historic building built in 1891 by Multnomah County to once house the Oregon National Guard. Since then, the Armory became the first building in the Cascadia region – and the first historical renovation of a performing arts venue in the world – to achieve a Platinum LEED certification. It has drawn groups of people interested in sustainable design from across the country, as well as international delegations from Russia, Belgium, and Hungary.
Recognized by:
Forbes Magazine as one of the greenest buildings in America
The Urban Land Institute as one of the eleven developments chosen from among 167 nominees to receive the Award for Excellence in the Americas.
The American Council of Engineering Companies Oregon as the recipient of their Grand Award for Engineering Excellence.
---
CODE OF CONDUCT /
All WeMake Celebrates attendees, speakers, makers and volunteers must to agree with the following code of conduct. We will enforce this code throughout the event. Cooperation from all participants is required to ensure a safe experience for everybody. WeMake Celebrates will provide a harassment-free experience for everyone, regardless of gender, age, sexual orientation, disability, physical appearance, body size, race, or religion (or lack thereof). We do not tolerate harassment of participants in any form. Sexual language and imagery is not appropriate anytime during the event, including talks, events, Twitter, Instagram, Snapchat, and other online media. Participants violating these rules may be sanctioned or expelled immediately from WeMake Celebrates without a refund or explain at discretion of the organizers and designated organizer representatives.
---
REFUND POLICY
We're sorry, no refunds are available at anytime. Exceptions will be considered only for medical emergencies. As a not-for-profit, volunteer organization, all revenues collected go straight to making advance payments to the venues and covering all operating costs. However, all tickets are transferable, so if you're unable to come, you may sell your ticket to a friend. Please contact us with the name, address and email of the person purchasing your ticket so we can update our records. We appreciate your commitment and support.