Description
The 4th Annual Walls Next Level Youth Olympics
Share this event flyer on your social network to help spread the word!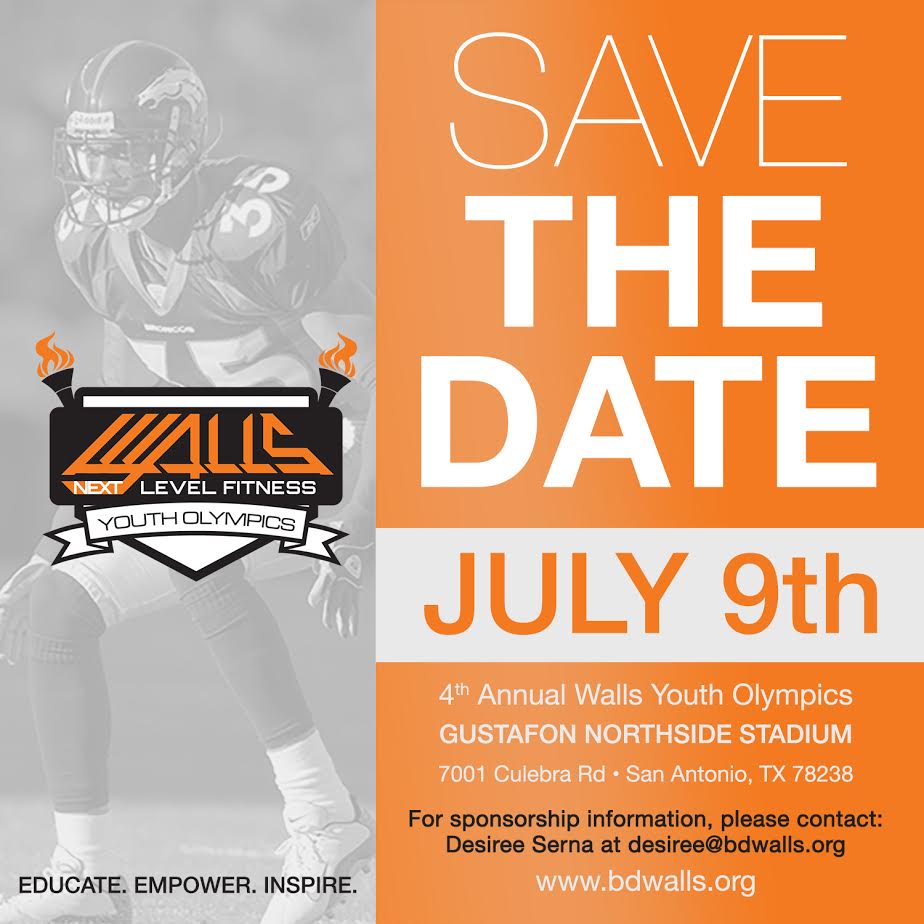 The Walls Youth Fitness Olympics is a fitness challenge that former NFL player Lenny Walls is hosting in South Texas. The goal of this event is to raise awareness and importance of health, fitness, wellness, and giving back to the community. During the event Lenny Walls and his assistants will be challenging our youth to select the most fit youth in their particular age group and to acknowledge them and reward them for attaining this goal. The Olympics will be filled with multiple activities and events which will challenge, teach and promote wellness. The Olympics will consist of multiple stations in the obstacle course encompassing two team stations, and a Wellness zone.
Obstacle Course Zone - Each child will be given the opportunity to work on various movements such as speed, agility and quickness, while teaching fitness techniques to enhance their performance. Each child will develop an appreciation for human movement as well as how to compete while having fun!
Wellness Zone - This area will consist of various wellness stations which will educate each youth on topics such as proper diet, nutrition, physical fitness, and the risk of living an unhealthy lifestyle. The stations will be interactive, giving the youth a hands on approach, and helping them learn how to implement a healthier lifestyle. This provides a very fun atmosphere that will be entertaining for all to enjoy.
---
Item(s) to Bring
Sunscreen
Towel