Description
2016 UPDATE FOR INDIVIDUAL TAXPAYERS
Alan Pinck will present a review of the items that will affect individual taxpayers in their 2016 filings. This will include any currently expired last-minute changes, which are or may be brought back. He will take a look at how the Affordable Care Act affects the investor, with the added Medicare tax. Pinck will also present a look into the crystal ball based on who won the election and give insight into what is currently on the IRS audit radar. His real-world approach and stories bring his sessions to life! Pinck last presented to us in 2014.

YOU WILL LEARN:
1.About 2016 federal and California tax updates

2.About current IRS audit triggers

3. About potential tax changes, depending on who was elected
discussed by: Alan Pinck, Enrolled Agent and Owner, A. Pinck & Associates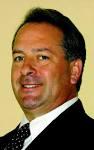 Alan Pinck is an enrolled agent with over 25 years of tax preparation experience in the San Francisco Bay Area. He has built a practice specializing in individual and small business tax preparation and audit representation. He is currently chair of the NAEA Education Committee, a speaker at the NTPI events, CSEA Super Seminar, Oregon Society and California Society annual meetings, as well as numerous other presentations for tax groups and small business associations. Pinck presents on tax issues for the Silicon Valley Chapter of SCORE (Service Corps of Retired Executives) which is sponsored by the U.S. Small Business Administration. Having represented thousands of tax returns in audit, Pinck has obtained tremendous insight of the audit process as well as knowledge on a wide variety of tax issues.

SCHEDULE
8:30 AM - Registration / Social / Book Swap

9:00 AM - Presentation

11:30 AM - Q & A
An investment book will be raffled off during the meeting.
More Information

Visit our book swap table before the meeting; bring a book, take a book !
Students under 25(with ID) Free. (No registration required, show ID at Registration Desk)

For driving directions, see location map at: tinyurl.com/njkqk5x

No refreshments provided.
Refreshments available for purchase at the AMC counter.
More Information