2016 UDC Homecoming Stroll Off Competition and After Party - Presented by U...
Description
Presented by USGA and International Student Association
2016 UDC Homecomeing Ultimate House Party - Stroll Off and Competition
November 18, 2016 - Doors Open at 7:30 - Stroll Off Starts at 8pm. Afterparty begins immediately aftewards.
$5 - Online Ticket Sales Only - ALL NIGHT Online ticket sales end at 12:30am.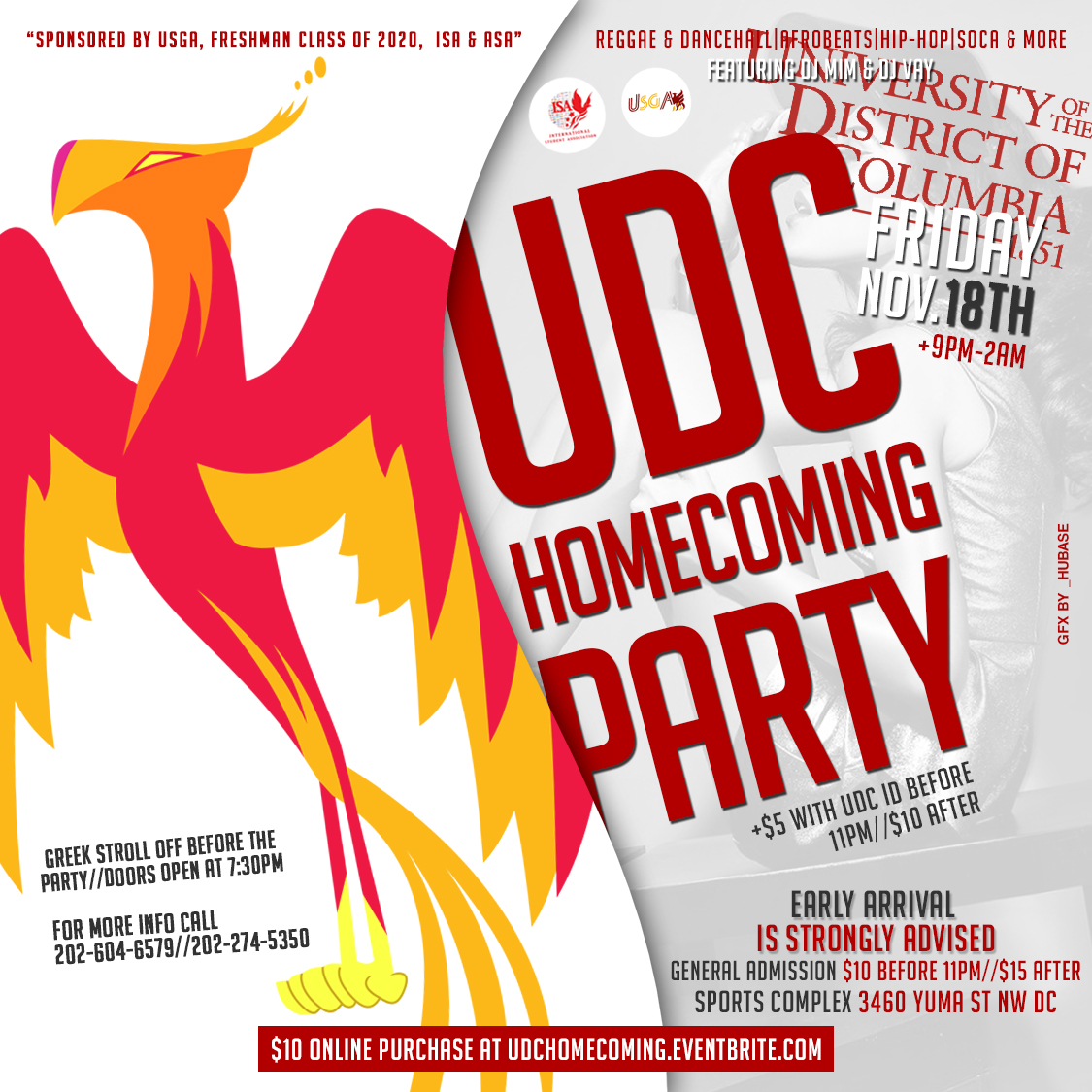 Date and Time
Location
University of the District of Columbia
4200 Connecticut Avenue Northwest - YUMA St. NW Entrance
Sports Complex
Washington, DC 20008