Description
On the heels of an amazing 2015 TCFStyle Expo, we are back! Our 2016 TCFStyle Expo is even bigger and better than last year. I know that some of you may be wondering how we plan to make the event better than last year; but what we CAN Share is that we are at a BIGGER location, with MORE vendors, designers, and brands, a few new performances, and jam-packed panels!
And to help us kick off the 2016 TCFStyle Expo? Well...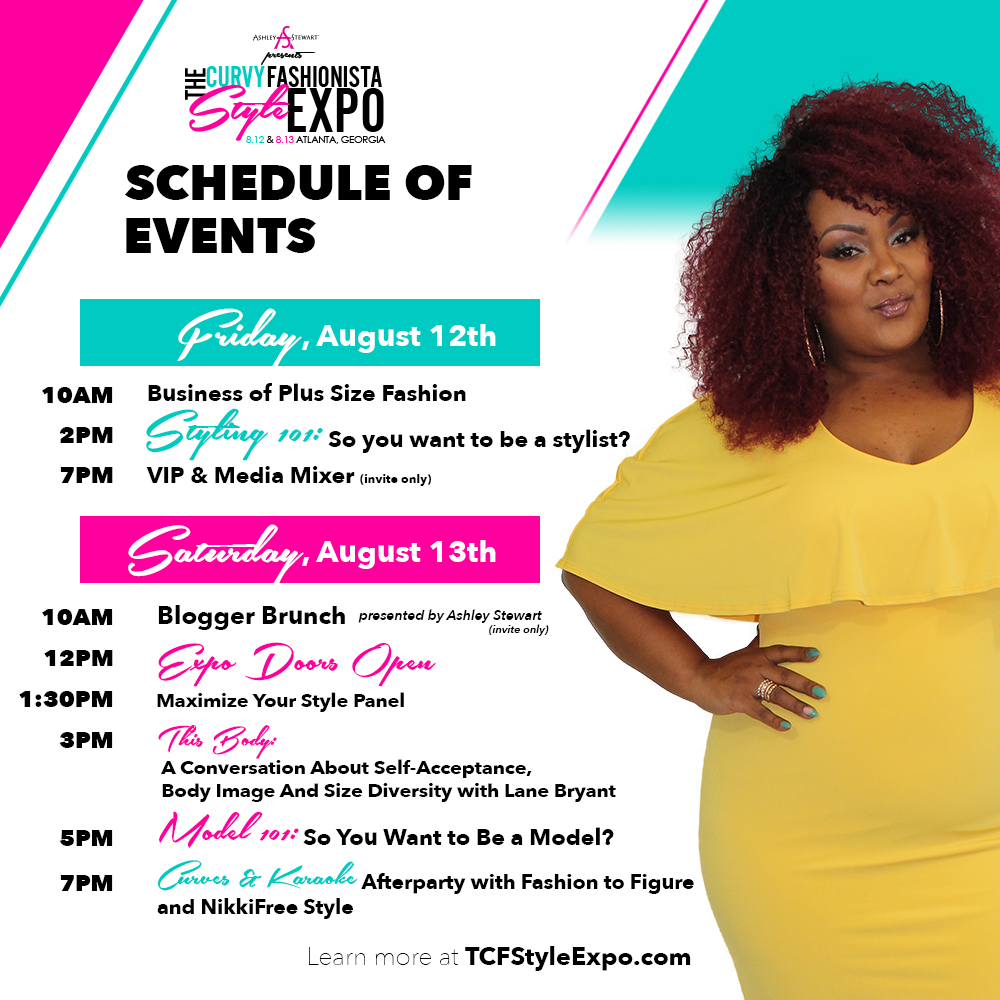 Last year, we were honored to have Ashley Stewart as the presenting sponsor of the TCFStyle Expo and clearly things went so nice they had to do it twice (just a little joke)! Yes, we are truly excited to announce that Ashley Stewart is back for a second year as our presenting sponsor! Woot!
Updated details, panels, and news will drop over the next few weeks over on www.TCFStyleExpo.com!