Description
Overview
North Seattle College is excited to host our first annual career fair focused specifically on positions in Science, Technology, Engineering, and Mathematics: the 2016 STEM Career Fair.
Join us in the new Opportunity Center for Employment and Education, right on the North Seattle College campus. Hiring representatives from top companies and local firms from across the region will be onsite to discuss positions and network with students excited to work with them.
This event is open to the public. STEM students and alumni of Seattle Colleges and community and technical colleges in the Puget Sound region are highly encouraged to attend.
Doors open at 2PM and close at 4:30PM.
RSVP today to ensure space is available!
---
Employers and Positions
Participanting companies and positions are subject to change. Please check back for updates.

Amazon.com: Software Development Engineers and Software Development Engineer Interns

Base2 Solutions: Positions TBA

BECU: Business Analyst - IT, Identity & Access Management Engineer, Information Security Program Administrator , Information Security Technology Engineer, Quality Assurance Software Tester, Software Developer, Sr Quality Assurance Software Tester, and others.




EnerG2: Research Scientists

Expeditors International: Software Engineering Interns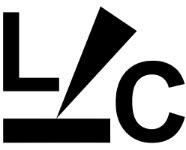 Lab/Cor Materials: Positions TBA

Lawrence Livermore National Laboratory: Positions Here
Lucidoc Corporation: Positions Here


Seattle City Light: Positions TBA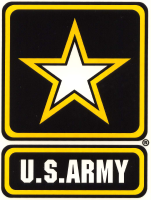 US Army: Aircraft Powerplant Repear, Aircraft Powertrain Repair, Unmanned Aircraft Systems Repair, Aircraft Electrician, Aircraft Structural Repair, Aircraft Pneudralics Repair, Avionic Mechanic, Aviation Operations Specialist, Air Traffic Control Operator, AH64 Attack Helicopter Repair, UH60 Helicopter Repair, CH47 Helicopter Repair, Unmanned Aerial Vehicle Operator, AH64 Armament/Elect/Avionic Systems Rep, Cyber Operations Specialist, Military Intelligence Systems Maintainer/Integrator, and Satellite Communication Systems Operator- Maintainer
---
Transportation
WorkSource offers limited parking in a lot connected to North Seattle College. Other paid parking is available on campus. The campus is connected to a number of bus lines via King County Metro and we highly encourage the use of public transit, rideshare, and carpooling solutions.