2016 Staying Safe, Growing Stronger: Life Skills for Adolescent Males Ages...
Description
This six-week group will empower young males to better understand who they are, how to further develop and maintain crucial life skills that will not only support their ability to survive, but to survive in today's complex society. Co-facilitated by two male facilitators trained and experienced in mental health and wellness issues, this group will emphasize the following topics:
Understanding My Identity
Maintaining My Changing Body and Relationships
Respecting the Law and Authority Figures
Managing Social Media Successfully
Making Smart Decisions about My Money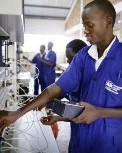 Young male participants will emerge from the group with a stronger sense of self, a greater sense of camaraderie among their group mates, more concrete information about navigating their futures, and enhanced life and social skills that can be used in home, school, and civic settings for the betterment of the broader community.
Payment for all six sessions is due by 1/10/17, the first group session. Please call our office at 919-418-1718 if you would to request a two-payment plan.