Description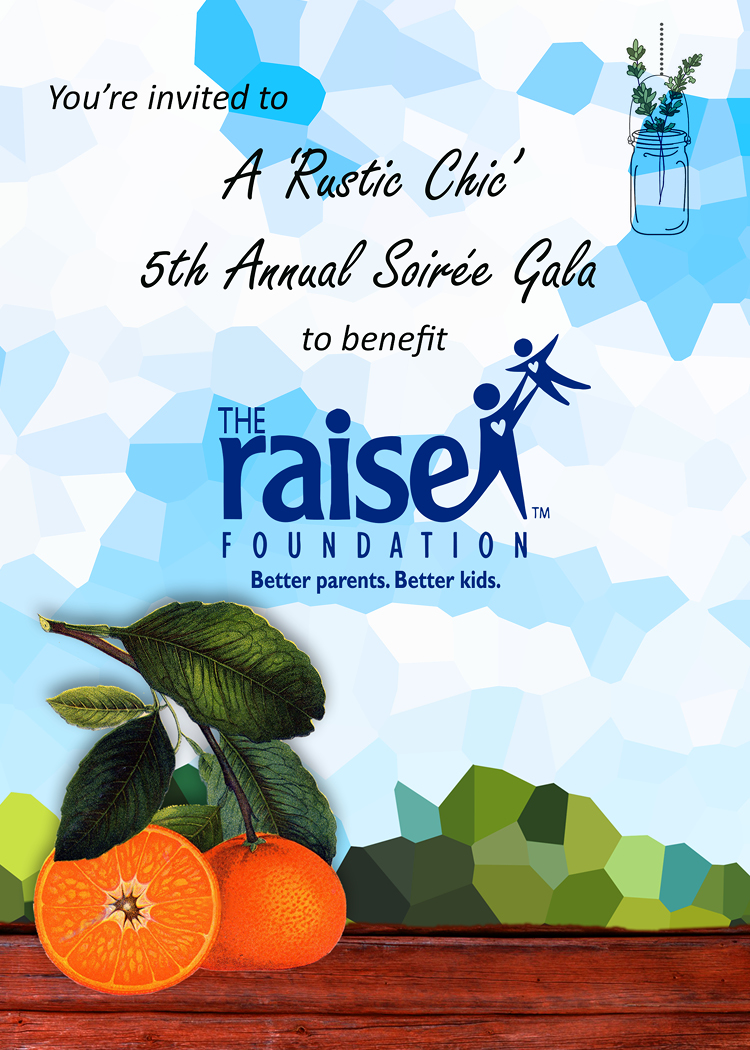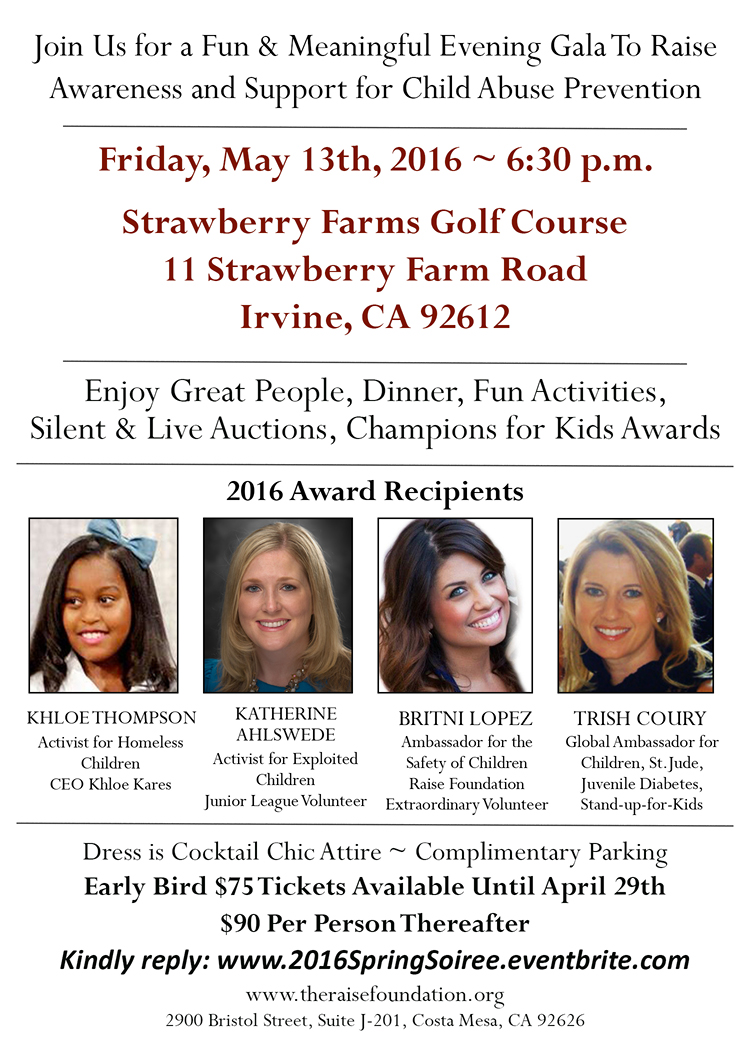 Click here to download the event flyer
Become a Sponsor:
Your sponsorship will help with event related expenses, recognition of "Champions for Kids Award" recipients who commit themselves to the wellbeing of children, and the mobilization of Gala attendees to make a difference in child abuse prevention well beyond the event. Proceeds from the Gala will help fund services and programs that assist at-risk families.
Click here to support this event with a donation.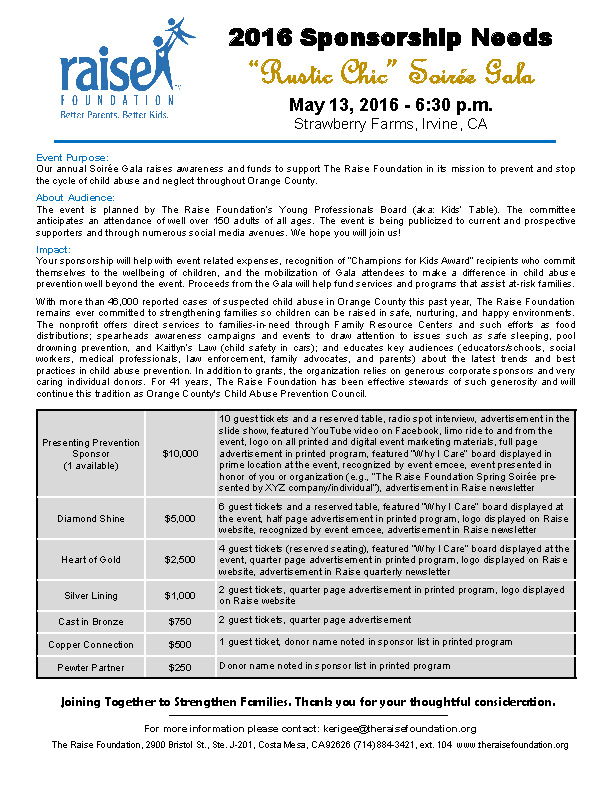 Organizer of 2016 Spring Soiree: A Rustic Chic Evening Gala
Our Mission is to prevent and stop the cycle of child abuse through education, advocacy, community collaboration, comprehensive services, and through our role as Orange County's designated Child Abuse Prevention Council. We provide critical services to many families through Family Resource Centers (FRCs), our unique Resources in Motion (RIM) mobile FRC, and during special family outreach events. We also host a conference, other trainings, awareness campaigns and events, and collaborate with numerous organizations and agencies throughout the county.