2016 SMTULSA Social Business Conference

Thursday, March 31, 2016 at 8:00 AM

-

Friday, April 1, 2016 at 5:00 PM (CDT)
Event Details
Every business, non-profit, and personal brand deserves to be successful.
March 31 - April 1, 2016, Social Media Tulsa, Tulsa's social media community, will host the sixth annual SMTULSA Social Business Conference.  
SMTULSA is the premier business and social media marketing conference in the heartland.
A two-day event comprised of keynotes, case study based sessions, a variety of presentations, and an abundance of networking opportunities.  
Local speakers and speakers from around the country will gather in downtown Tulsa, to share the latest marketing strategies for the digital age. Click here to see the list of speakers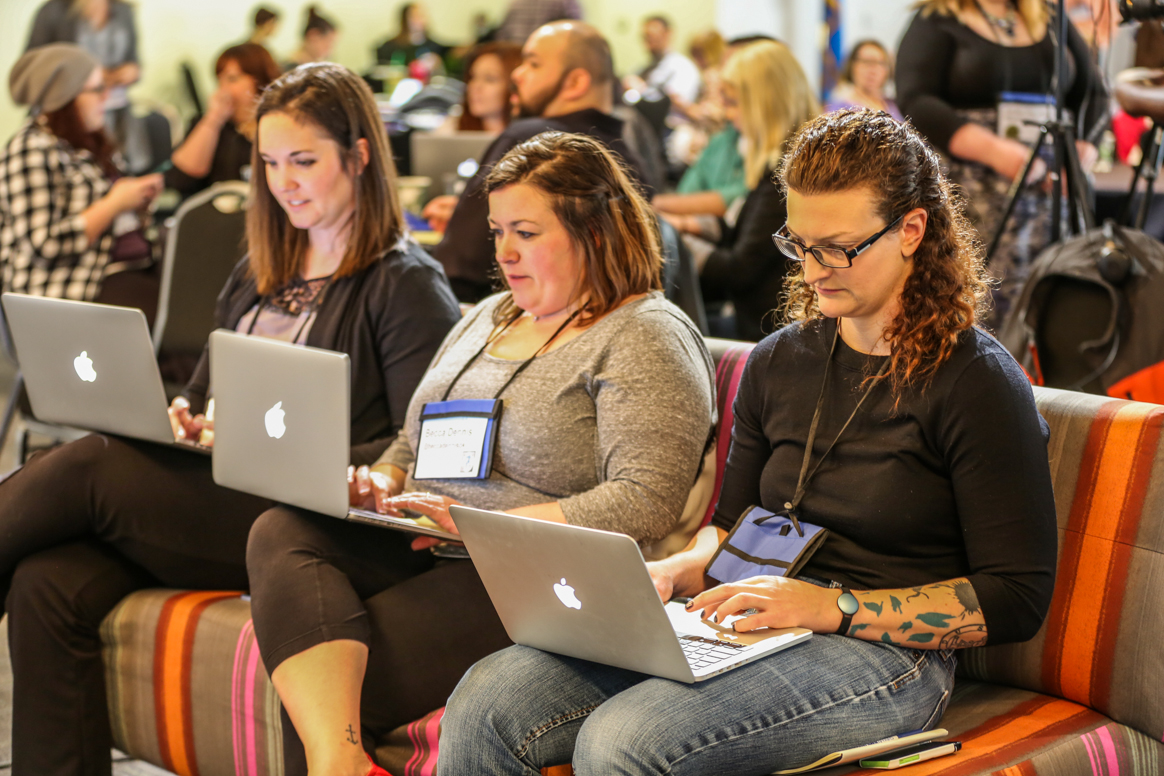 Pre-Conference (40 spots available)
Wednesday 11:00 AM - 2:30 PM: Get Your Speak On: Becoming a More Professional Speaker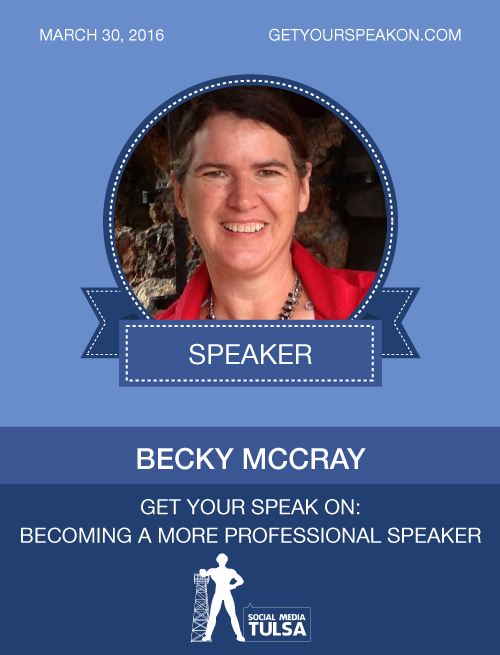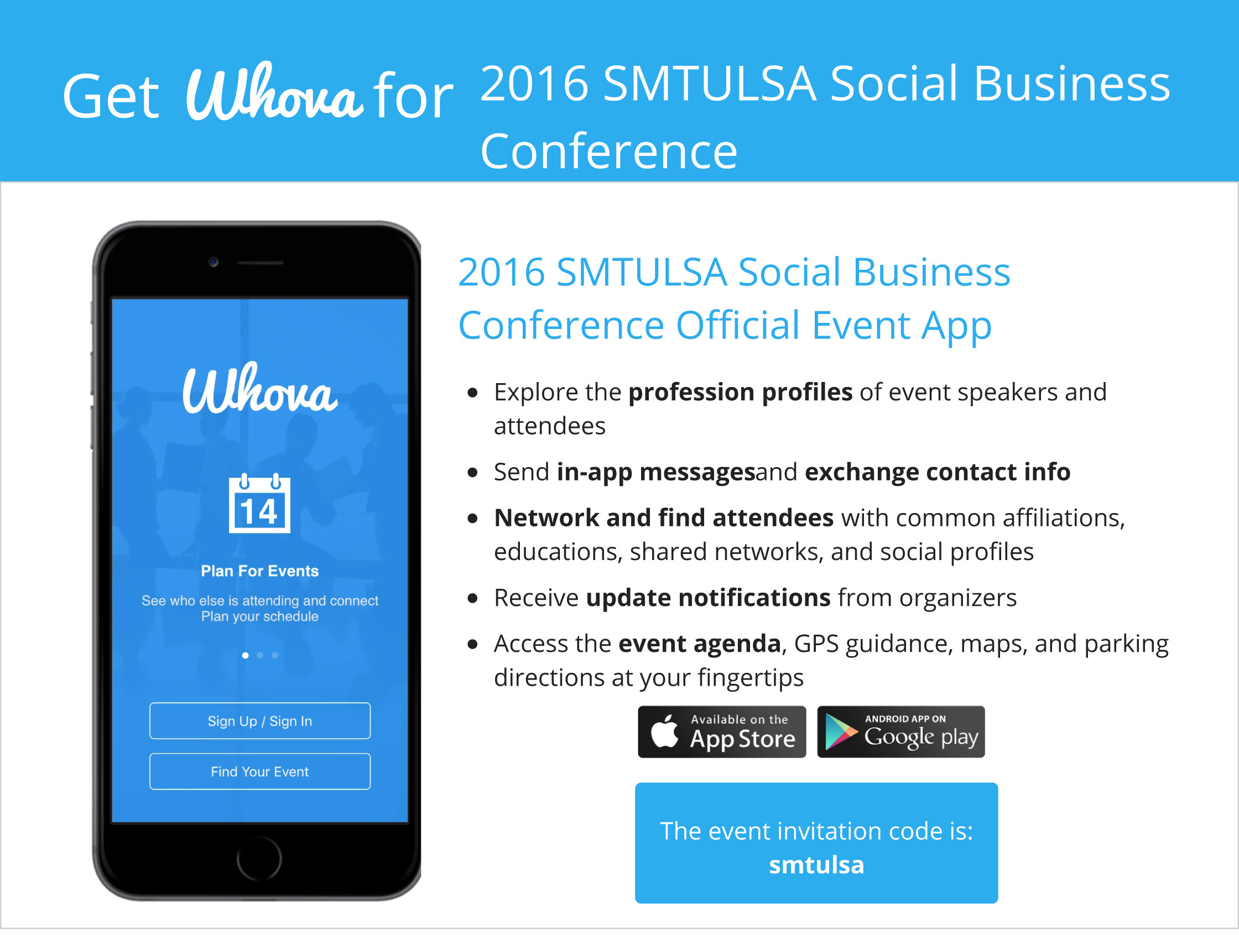 Presented by: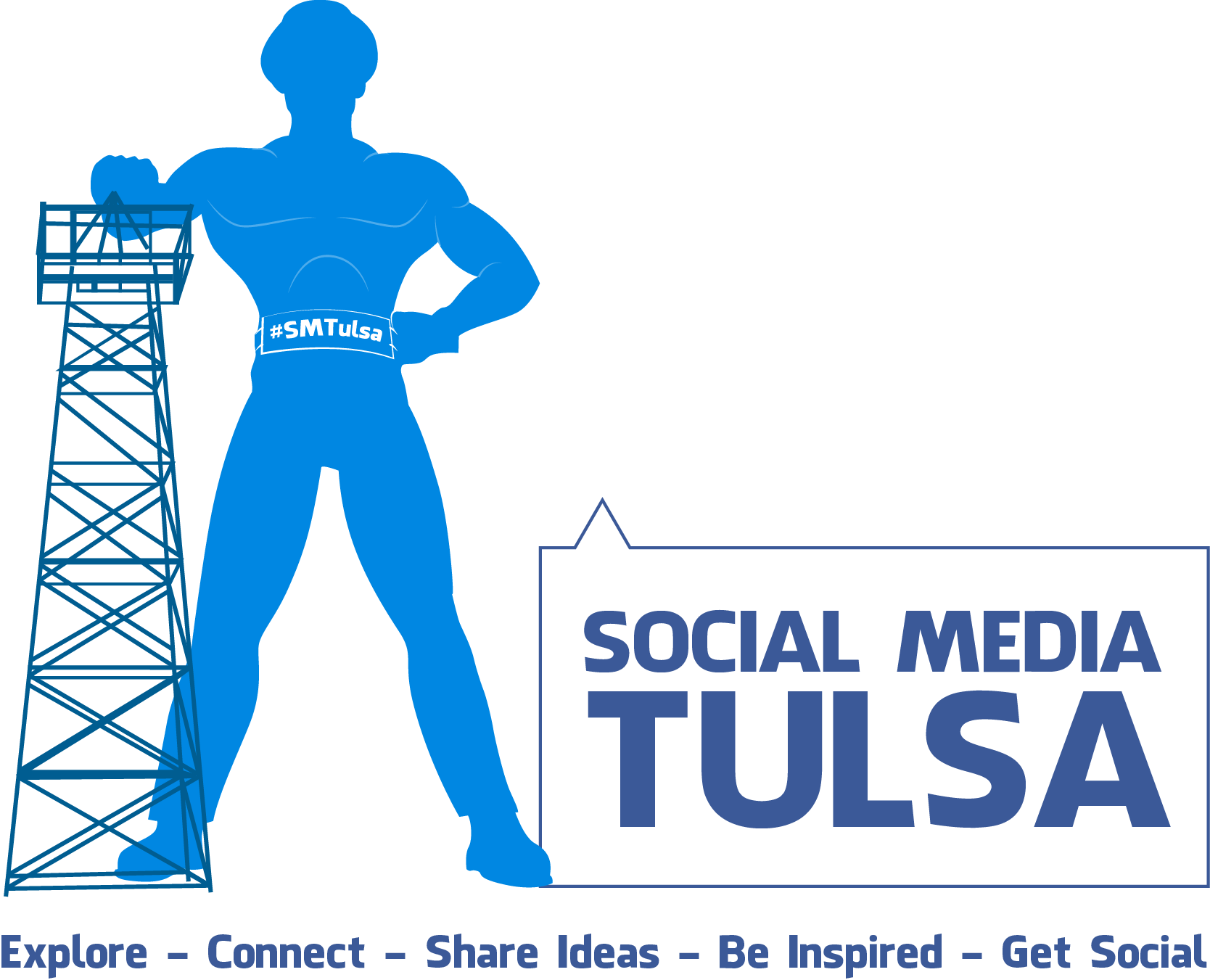 Produced by: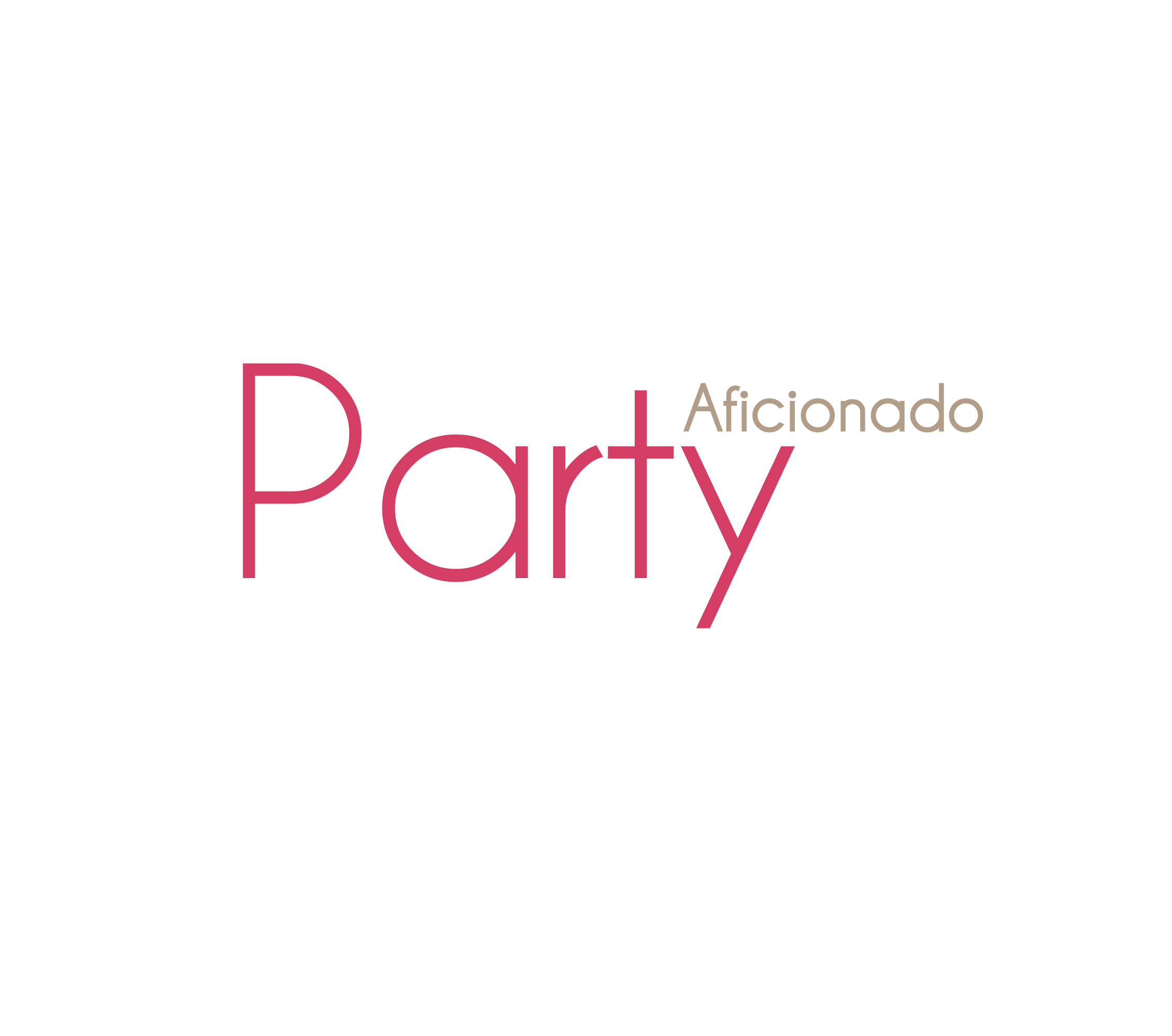 Experience it for yourself. Join us for the 6th annual SMTULSA Conference.
Registration is fully transferable. 
We reserve the right to change, amend, or delete any details of this event
Kersten Anderson

Speakeasy Market Strategies

@MarketingDame

Tom Bowen

Web Site Optimizers

@WSOMarketing

Eric Brown

Urbane Apartments

@UrbaneLife

Jacob Chappell

Soci

@JacobeChappell

Marty Coleman

The Napkin Dad

@TheNapkinDad

Ryan Daly

Conusmer Affairs

@okwordsandpics

Meagan Ewton

Rogers State University

@meaganewton

Kate Hahn

St. Edwards University

@KateHahn1

Rob Hatch

Owner Magazine

@RobHatch

Mark Horvath

Invisible People Tv

@hardlynormal

Josh Juarez

Joshs Sno Shack

@JoshsSnoShack

Cheryl Lawson

Party Aficionado, LLC

@PartyAficionado

Marq Lewis

We the People Oklahoma

@MarqLamar

Blake Loepp

Hogan Assessments

@BlakeLoepp

Nick Marino

Tango Tab

@ThatsJustNick

Becky McCray

Small Biz Survival

@BeckyMcCray

Curtis Midkiff

Southwest Airlines

@clmidkiff

Ramon Ray

Ramon Ray

@RamonRay

Roxanne Roark

Heroic Search

@RoxanneRoark

Carol Sankar

Carol Sankar

@CarolSankar

Penny Sansevieri

Author Marketing Experts, Inc

@BookGal

Dave Short

Dreamclinic Creative

@DaveTheAlbino

Rachael Taylor

Western Avenue Association

@rachaelreally

Candace Timmons

University of Oklahoma

@candacepants

Mandy Vavrinak

Crossroads Communications, LLC

@Mandy_Vavrinak
When & Where

Aloft Tulsa Downtown
200 Civic Center
Tulsa, OK 74103


Thursday, March 31, 2016 at 8:00 AM

-

Friday, April 1, 2016 at 5:00 PM (CDT)
Add to my calendar
Organizer
Social Media Tulsa
About Party Aficionado
Event technology and branding specialists specializing in event marketing and social business brand building. Learn more, visit partyaficionado.com
About Social Media Tulsa:
The area's social media community, Social Media Tulsa,all began with Social Media Day Tulsa in 2010 at Fat Guy's Burger Bar in the historic Greenwood district. A community of social media and digital marketing influencers, Social Media Tulsa is now the go to resource for businesses and local events. Social Media teams have managed some of your favorite events in Tulsa: Center of the Universe Festival, Route 66 Marathon, Scotfest, and of course SMTULSA Social Business Conference. Learn more, visit socialmediatulsa.com
2016 SMTULSA Social Business Conference