Description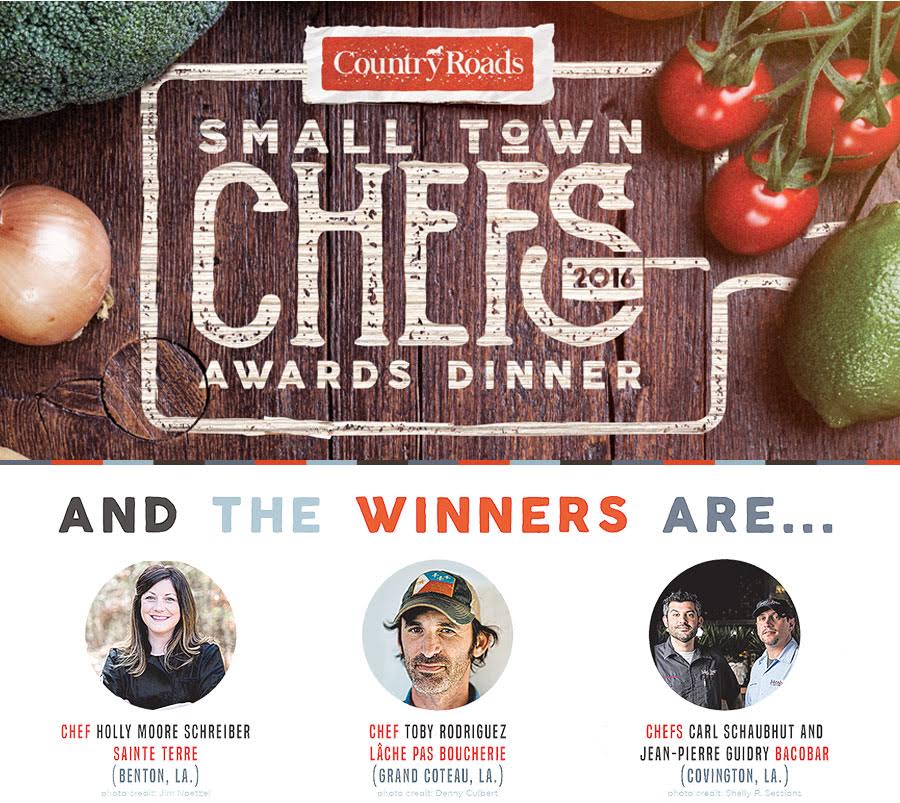 WHAT: The best of Louisiana's small town flavor is coming to Baton Rouge's Tin Roof Brewing Company. One night only, four fabulous chefs will put their finest signature dishes on the table, to showcase Louisiana's culinary roots like you've never tasted before.
WHO: Country Roads magazine and the Louisiana Culinary Institute searched statewide to find Louisiana's best Small Town Chefs. Toby Rodriguez of Lache Pas Boucherie, Holly Moore Schreiber of Benton's Sainte Terre; and Carl Schaubhut and Jean-Pierre Guidry of Covington's Bacobar are coming to Tin Roof Brewing Company to present a five-course feast of signature flavors at the 2016 Small Town Chefs Awards Dinner.
YOU'RE INVITED … Come get a seat at the table! Sunday, June 26, 4:30 pm–7:30 pm, at Tin Roof Brewing Company, 1624 Wyoming Street. • Five inspired courses • Paired craft beers • Wine and cocktails • Music by Minos the Saint
$90 from June 1
To meet our 2016 winning chefs and learn more about the dinner, click HERE.