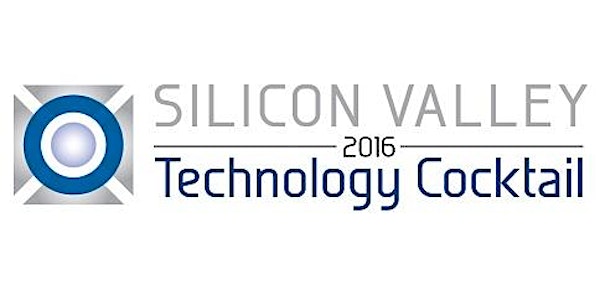 2016 Silicon Valley Technology Cocktail
When and where
Location
University Club of Palo Alto 3277 Miranda Avenue Palo Alto, CA 94304
Refund Policy
Contact the organizer to request a refund.
Description
Join Silicon Valley CIOs, CTOs and VPs of IT
at the 2016 Silicon Valley Technology Cocktail.
Wednesday, April 20, 2016
University Club of Palo Alto
4:00-5:00 PM: Panel Discussion
5:00-7:00 PM: Free-form Networking
Attire: Business/Business Casual
Advanced Registration Required*
Event Website
2016 Event Brochure
After a successful concept launch in 2013 and Founders' Dinner in 2015, the Dallas-based Technology Ball team is pleased to host the 2016 Silicon Valley Technology Cocktail on the evening of Wednesday, April 20.
The unique Technology Ball format brings the technology community together, providing rare opportunities for leading CIOs, CTOs and VPs of IT (Executive Hosts) to mingle with Senior Level Representatives from Sponsoring Corporations. The social setting allows participants to generate new business relationships while strengthening existing ones, and the open networking environment brings target clients together and facilitates innovative collaboration and the creation of partnerships, often resulting in closed pipeline. Proceeds from Technology Ball events support MentorNet and the organization's STEM Education initiatives to create future technology leaders.
Many opportunities exist in the Technology Community to network in a business setting. The 2016 Silicon Valley Technology Cocktail, however, will provide a one-of-a-kind opportunity to engage with this community in a social setting – while "giving back" through a common, philanthropic cause. The Technology Ball team looks forward to hosting a full-scale Silicon Valley Technology Ball Gala in 2017.
If you are interested in learning more about the 2016 Silicon Valley Technology Cocktail or future events, please email SiliconValley@TechnologyBall.com or view the 2016 Event Brochure.
For more information, or to discuss 2016 Technology Cocktail sponsorship opportunities, please contact:
Alyssa Tongco Karen Krygowski Bruno
Dir. of Corporate Engagement & Marketing President & Founder
Alyssa@TechnologyBall.com Karen@TechnologyBall.com
(815) 355-4339 (626) 485-6288
Find me on LinkedIn. Find me on LinkedIn.

Current Silicon Valley Technology Cocktail Executive Host Roster
• Alan Pye, CIO, Altera
• Daniel Adam, IT Americas, Anritsu
• Chris Miller, CIO, Avanade
• Erik Molitor, VP IT – Life Sciences, Global Customer Facing Systems, BD
• Jonathan Reichental, Ph.D., CIO, City of Palo Alto
• Marty Hodgett, CIO, Cord Blood Registry
• Mike D. Kail, Chief Innovation Officer, Cybric
• Eric Johnson, CIO, DocuSign
• Arun Ganesan, CTO & VP, Technology, Esurance
• Giri Chodavarapu, VP, Global IT, Finisar
• Tony Young, CIO, GoPro
• Sunny Azadeh, VP, IT & Information Services, Guidewire Software
• Josh de la Cuesta, VP, IT & CIO, Integrated Device Technology Inc.
• Todd Tuomala, VP, IT, Infinera Corporation
• Dr. Ashwin Ballal, VP & CIO, KLA-Tencor
• Shreyas Shah, SVP/CIO, Lumentum
• Walter Curd, VP & CIO, Maxim Integrated
• Mark Tonnesen, CIO, CSO & VP Operations, Neustar, Inc.
• Ralph Loura, CTO, Rodan + Fields
• Vikas Kawatra, Head/VP of IT, Pharmacyclics
• Ross Meyercord, CIO, Salesforce.com
• Jon Walton, CIO, San Mateo County
• Savio Thattil, CIO, Sephora Americas
• Sheila Jordan, CIO, Symantec
• Prakash Iyer, Vice President, Software Architecture & Strategy, Trimble Navigation
• Shobhana Ahluwalia, Head of Corporate Systems, Uber
• Todd Dekkinga, Executive Director, IT, Versartis, Inc.
• Walt Thinfen, CIO & VP of Customer Care, Visioneer, Inc.
• Shokie Lopez, SVP, IT, Wente Family Estates


2016 SPONSORS

MEDIA SPONSOR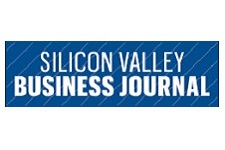 $5,000 SPONSOR
Saama Technologies, Inc.

$2,500 SPONSORS
CIO Professional Services, LLC
Comity Designs
Nutanix
Wicresoft


* The Technology Ball team reserves the right to deny event access to registered attendees. Advanced notice would be provided, and all fees refunded.