Description
This is the night. THIS is the night. This is THE night. This is the NIGHT.
THIS IS THE NIGHT.
Yes, it's an all-caps kind of night. The kind of night filled with winners and creative people and alcohol.
Most of the tables are already gone (see the chart for a recent snapshot; the grayed bits are sold out) but there is still time to get your ticket(s) so do so now!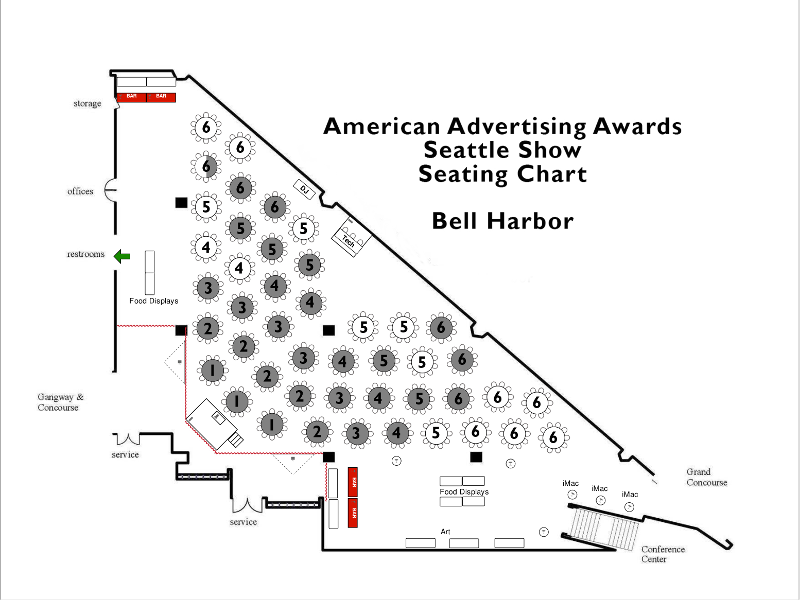 Bell Harbor Conference and Events Center
International Promenade
2211 Alaskan Way, Pier 66
Seattle, WA 98121
Hosted by Fred Northrup, Jr.
Thursday, March 24
5:30–7:00 PM | Reception and Winners Gallery Viewing
7:00–9:00 PM | Awards Show
9:00–10:00 PM | After Party
We will have a live social feed thanks to Seattle's own Tagboard.
Use hashtag #seattleaddys to join the conversation!