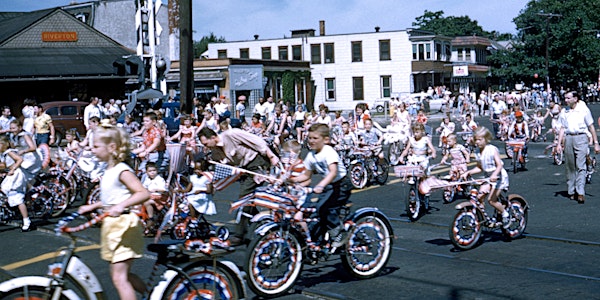 2016 Riverton Community Ride
When and where
Location
Riverton District Bistro side parking lot 700 Broad Street Riverton, NJ 08077 United States
Description
Celebrate the spirit of the June 1895 race from the New York Times Building to Riverton, NJ by participating in this fun event on Saturday June 11. The 3 mile ride will travel by a number of interesting sites in Riverton at a comfortable 8-10 mph pace, ending with a celebration at Memorial Park. To see the latest information, visit our Facebook page at https://www.facebook.com/HistoricRivertonCentury/. This event will be followed the next day by the Riverton Criterium on Sunday June 12. You can purchase an Historic Riverton Century jersey here.
General Information
Helmets are required

Be sure your bicycle is in good working order before the ride.

Observe all traffic laws. Ride single file in heavy traffic, and not more than two abreast otherwise

There will be a dinner in Riverton at the Orange Blossom Cafe 7 pm Saturday night after the ride is complete. For $15 you will be served appetizer, salad, choice of one of three entree's (potential options include crab cakes, chicken marsala, or pasta dish) and dessert. BYOB. Space is limited to 50, if you want to join in the fun, select an Orange Blossom Cafe dinner ticket.
Where: Meet at former Riverton District Bistro side parking lot 700 Broad St, Riverton, NJ 08077
When: Gather at 4:30 pm Saturday June 11, 2016
What: Join in a fun 3 mile ride through the historic and beautiful borough of Riverton. All are welcome to participate, but must be able to keep up with the group at a steady, 8 to 10 mph pace. The ride will end at Riverton Memorial Park, where light refreshments will be served.