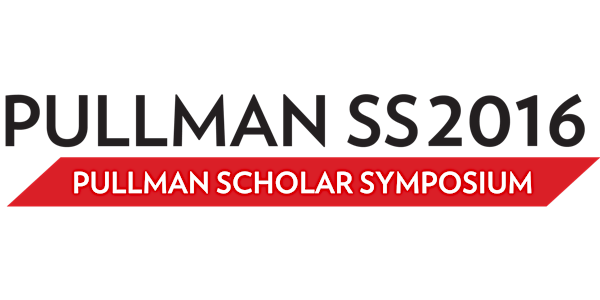 2016 Pullman Scholar Symposium Alumni & Guest Registration
By George M. Pullman Educational Foundation
Date and time
Friday, May 20, 2016 · 5:30 - 8:30pm CDT
Location
University of Chicago: Gleacher Center 450 North Cityfront Plaza Drive Chicago, IL 60611
Description

Join the Foundation for an evening of networking, inspiration, and lite fare.The 3rd Annual Pullman Scholar Symposium offers a great opportunity to build a stronger, connected Pullman Scholar Community while initiating interaction with current Pullman Scholars.
Alumni will arrive after a day of learning from experts about professional development, financial literacy, life skills, and networking etiquette for our scholars. With that in mind, we hope you arrive early to network with scholars to give them a chance to develop the skills they learned during the day.
AGENDA
5:30 PM- Networking with current Pullman Scholars
6:30 PM - Keynote Speaker, Patrick T. Murphy, MS
7:00-8:30 PM - Reception with lite fare and drinks
To register, select which Symposium event(s) you'd like to attend in the ticket box above. Alumni may bring a guest (must be 21 years or older).
If you're available to volunteer during the day, please click here to fill out a volunteer form.
Photo Release Consent
By registering for and attending this event you agree to grant to the George M. Pullman Educational Foundation, its representatives, and employees the right to take photographs of you and your property and/or record your voice in connection with the Pullman Scholar Symposium. You expressly release the George M. Pullman Educational Foundation, its representatives, or any institution transmitting or exhibiting your picture or voice from any claims arising from such use or distribution. You agree to be fully responsible for your own participation and hold the George M. Pullman Educational Foundation or its representatives harmless of any liability, loss of expense arising from the use of your picture or voice. You also consent to the use of your name, your voice and/or picture, and any other material about you for publicity and organizational or promotional purposes.
About the organizer
The George M. Pullman Educational Foundation supports the dreams and aspirations of outstanding graduating high school students with merit-based, need-based scholarships and continuing educational support as they pursue their bachelor's degree at the college or university of their choice.