2016 Planet Deep South Colloquium: Speculative Cultural Production and Afri...
Description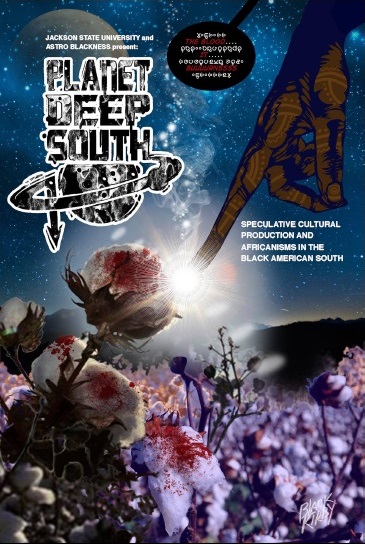 The Planning Committee of Planet Deep South invites you to attend the 2016 Planet Deep South Colloquium: Speculative Cultural Production and Africanisms in the American Black South. This conference will be held on the campus of Jackson State University, Jackson, Mississippi, Wednesday, February 24th – Friday, February 26th, 2016.
Planet Deep South is an interdisciplinary colloquium open to all scholars, artists, and students that explore the intellectual and creative expression of African people through a series of panel discussions designed to inspire the inquiry of southern Black cultural production through a historical and speculative lens. Through an Afro-futuristic outlook, thinkers, writers, musicians and artists envision a Pan African world that is diverse yet specific; imagined, yet real, grounded yet unlimited, extending beyond region, space, and time.
During this year's colloquium, we will cover a myriad of themes including:
Afro-Futurism in the Performing and Visual Arts

Pan Africanism and Afro-Futurism

Black Speculative Visual Culture

Mothership and Crossroads: Blues Technology and its African Roots

Afro-Futurism in Southern Black Horror

Afro-Futurism in Black Power: Past, Present & Future

Afro-Futurism and LGBT

Hip Hop and Afro-Futurism
For additional information or if you have any questions regarding the conference, visit: http://www.jsums.edu/hamerinstitute/planet-deep-south/
Or feel free to contact: cofo.center@jsums.edu or ssum28@gmail.com.
With Best Regards,
Planet Deep South Planning Committee