Event Information
Location
McNary (Salem) and Roosevelt (Portland) High Schools
Salem and Portland, Oregon 97754-7707
Description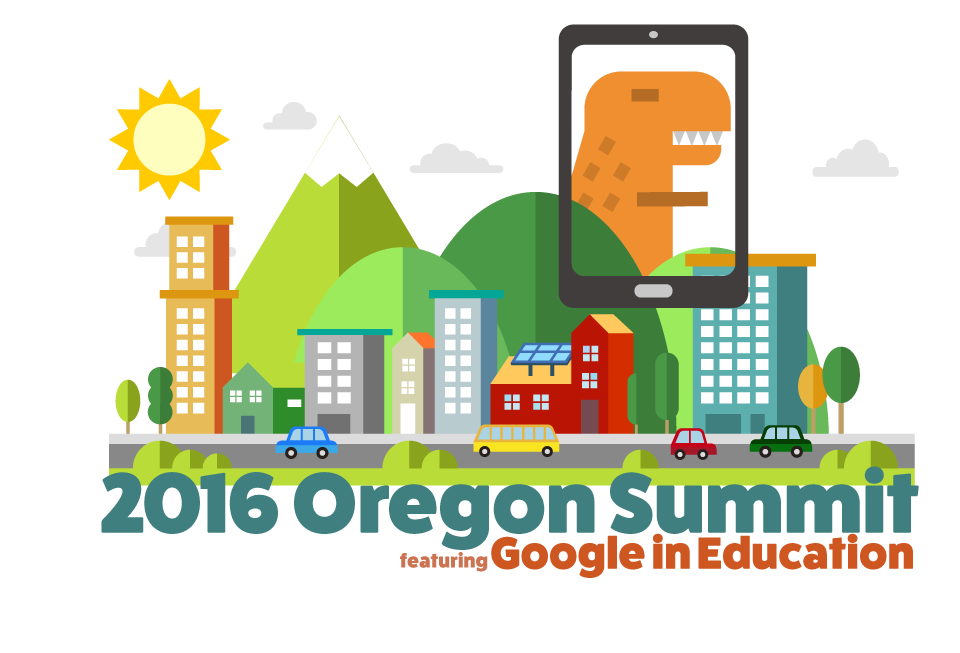 The Oregon Summit, featuring Google for Education, is an annual, educator-led conference. The day is filled with dozens of hands-on sessions and learning about Google for Education. We have thousands of classrooms across the state using Google in various ways. Our workshop schedule reflects that, with sessions on everything from search to Classroom to Drive and Docs. This year, we're excited to be looking around with augmented reality, 360-degree video, and the best of what's to come, as well. Oh, the places we're going...!
We have amazing Google educators and trainers in our state. They volunteer their expertise, time, and passion each year for this well-loved event.
We invite you to join us at McNary or Roosevelt High School on October 14, 2016.
Date and Time
Location
McNary (Salem) and Roosevelt (Portland) High Schools
Salem and Portland, Oregon 97754-7707