Description
Conference Overview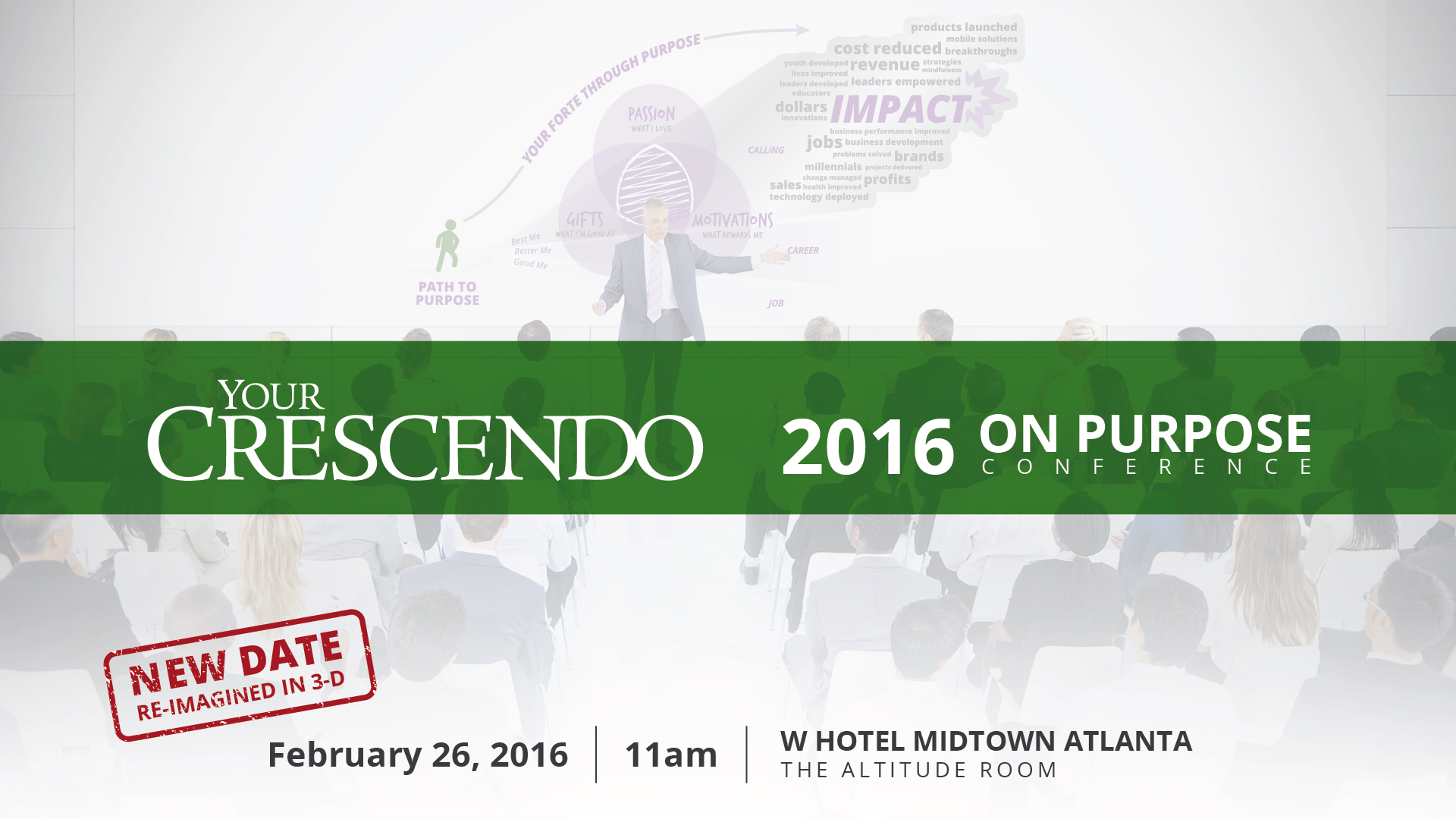 The New Year brings the opportunity for momentum, energy, and focus. The 2016 Your Crescendo Purpose Conference has been designed to tap into this "fresh start" energy and take it to another level by providing inspiration, tools for planning and ignition of action.
This conference is designed to motivate, inspire and equip you to take an introspective look, discover and / or re-connect to your purpose, and with intention, plan and execute your visions, goals and action items. By participating, you will experience an engaging action-based gathering of like-minded professionals who commonly value purpose as a long term aspiration for their work and lives.
The conference will spotlight Your Crescendo clients that have completed the Finding Your Forte Program or led teams through the Building High Performing Teams on Purpose program. All of the speakers, panelists, hosts and advisors will deliver INSPIRING TALKS, FIND YOUR FORTE Panels and will guide conference participants through the day's activities by sharing their experiences pursuing purpose in their businesses and careers.
WHAT TO EXPECT AT THE CONFERENCE (CLICK IMAGE)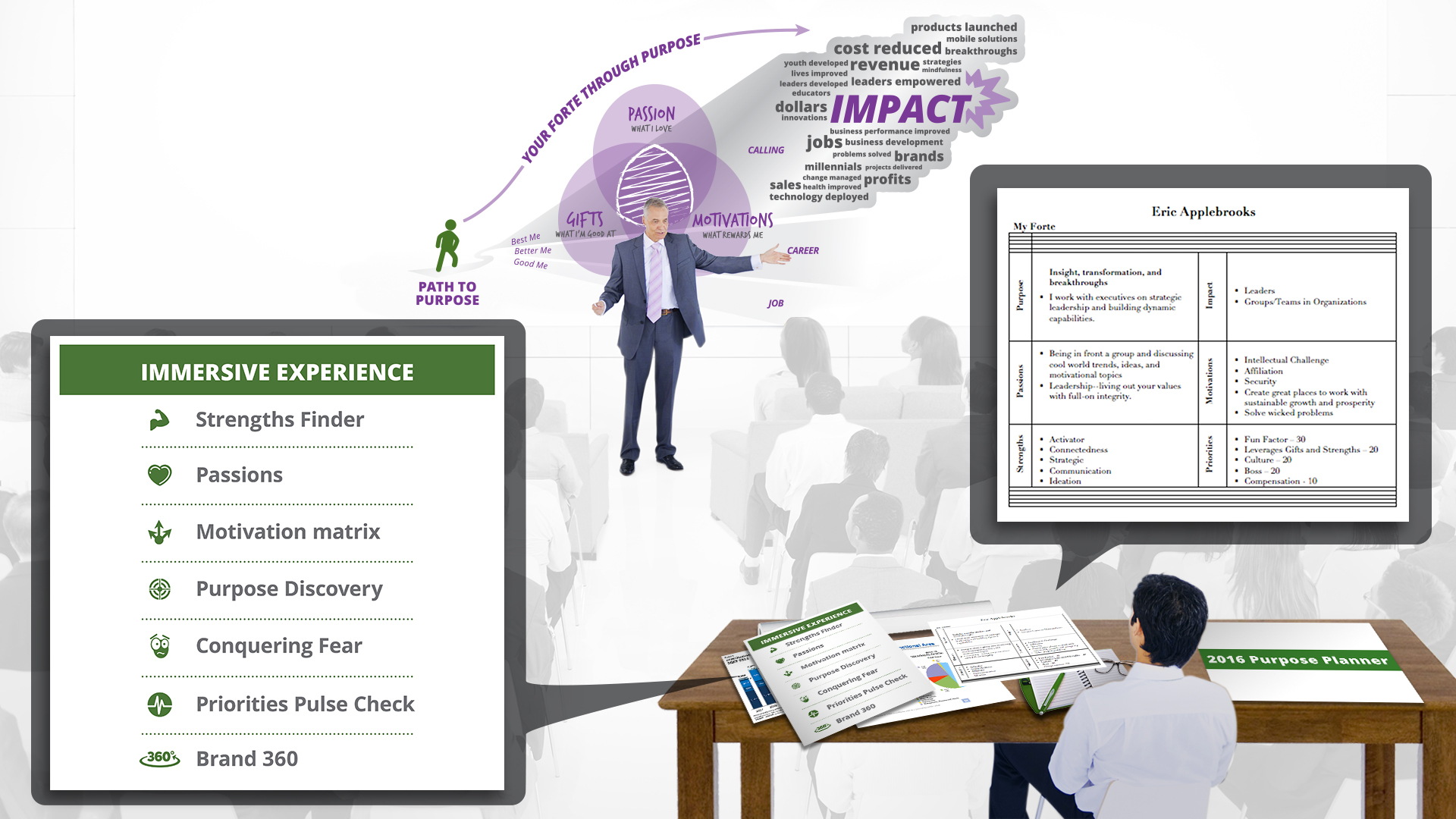 EARLY REGISTRATION UPDATE
Since we've re-opened registration for the new date, we'd like to encourage and incent early registrations so we can plan an ideal experience for participants.
We recognize that attending the conference requires an investment of your time in yourself (and we think you're well worth the investment!) We also know time is of a premium and so we've offered some fun, time-saver incentives for early registrants. From now until our registration date of FEBRUARY 15, 1 participant for every 5 that registers will be randomly drawn and offered the opportunity to choose from 1 of the following list of time-saver experiences that hopefully can be deposits in your time bank and make it easier for you to invest the time for the conference. This list will be edited as availability changes.
Incentives currently available
Moderator / Hosts

Timeline
11 - 1 Inspiring Talks and Finding Your Forte Panels
SEGMENT TOPICS
Gifts and Leadership on Purpose

Passions

Motivations
1 - 1:30 Lunch Intermission
1:30 - 3:30 Inspiring Talks and Finding Your Forte Panels
SEGMENT TOPICS
Purpose and Impact

Building High Performing Teams on Purpose

Millennials and Purpose
3:30 - Rockstar Reception
Network It Forward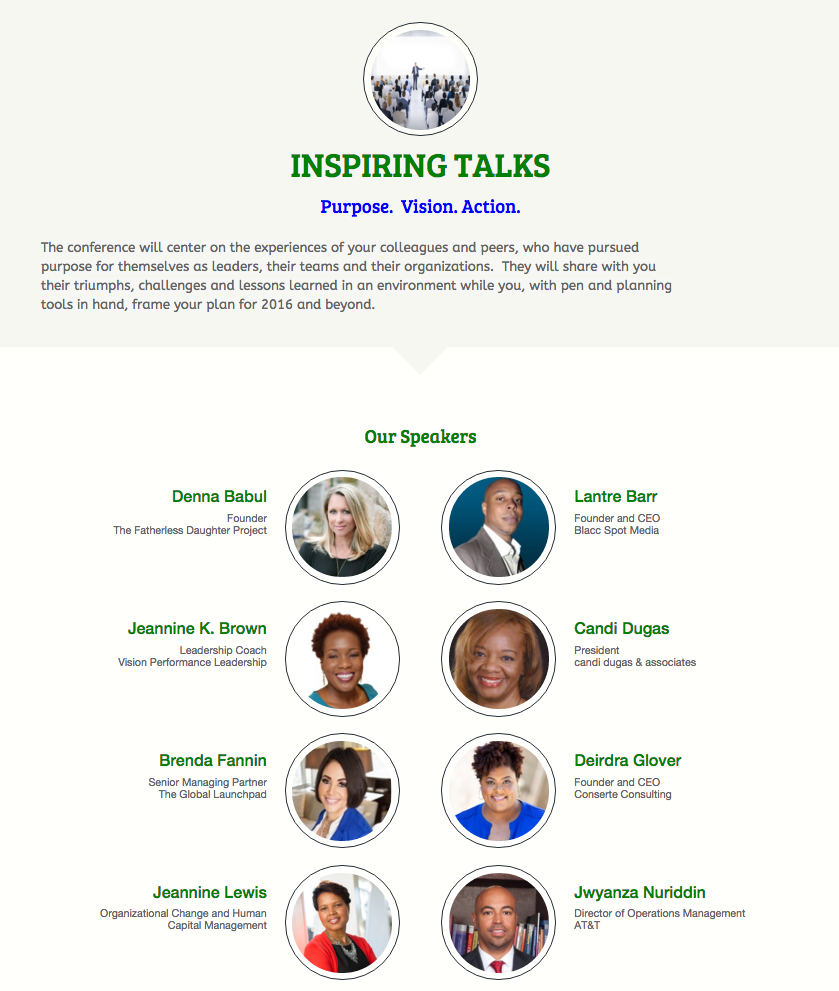 Finding Your Forte
Panels and Topics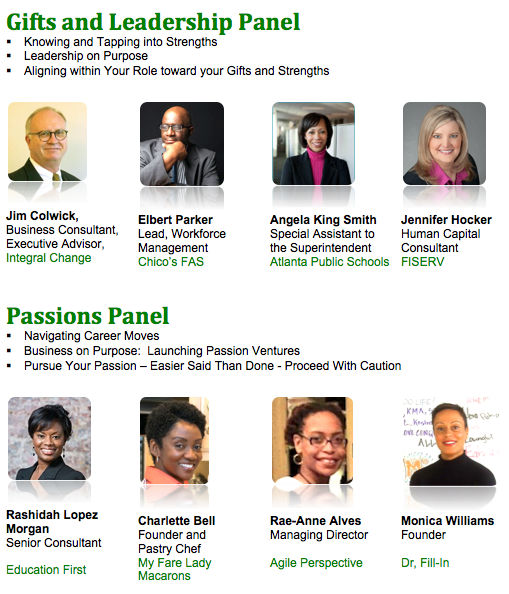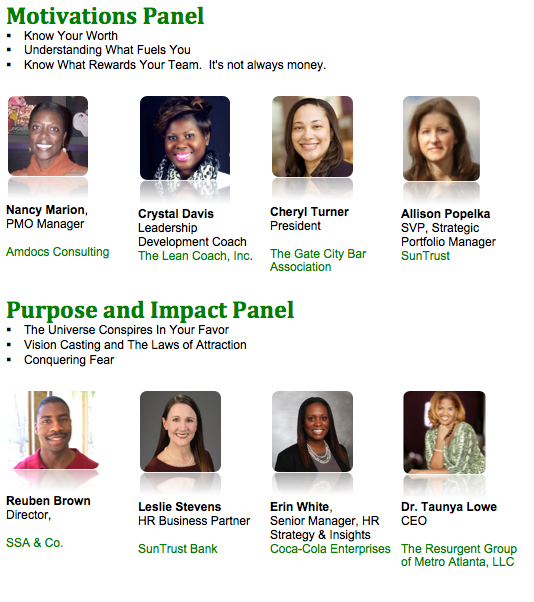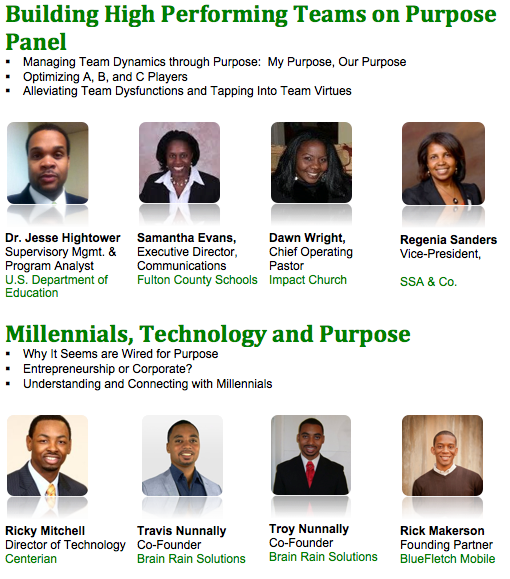 A Personal Note from Reggie Hammond, Conference Host
We are ELATED to be hosting our very first conference! Since we launched in April of 2011, I've wanted to host a gathering of purpose-minded professionals (but was afraid of the magnitude of a conference...oh, the irony. We'll talk more about that at the conference.) As the years have progressed, I've had the honor of accompanying a number of leaders and teams as they've made substantial strides towards more purposeful works and lives. I've watched them experience the triumphs and challenges of their pursuit. I've seen some conquer their fears with commitment to having the impact they've been architected to make. Frankly, I've seen some really struggle with that same fear. In all cases, I've looked forward to sharing these same experiences with others in a way that can inspire and guide others the way they've done so for me. The time is finally here.

So that's the game plan for this conference.
Share the stories. Be inspired. Ignite action for others. Support with tools.
I hope you'll make every effort to be there. I encourage you to take the opportunity to invest your time, energy and attention span in yourself - because you're worth it and our world awaits the impact your investment will bring.


Peace and blessings,
Reggie Hammond