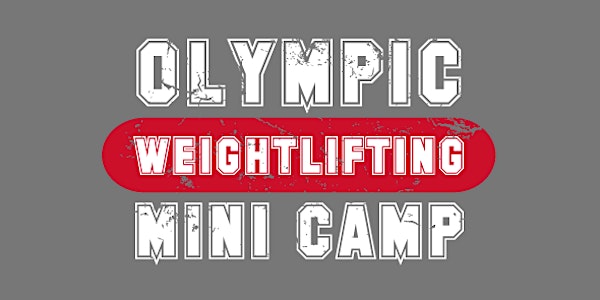 2016 Olympic Weightlifting Mini Camp with Cara Heads Slaughter and Danny Ca...
Location
CH Fitness & Performance/CrossFit South Arlington
607 South Ball Street
Arlington, VA 22202
Sales Have Ended
Registrations are closed
Thank you for your interest in attending the Two-Day Olympic Weightlifting Mini Camp on August 6-7, 2016. Registration through Eventbrite is now closed. Please visit us at our website at www.chfitnessandperformance.com for information on future dates of our camps and clinics.
Description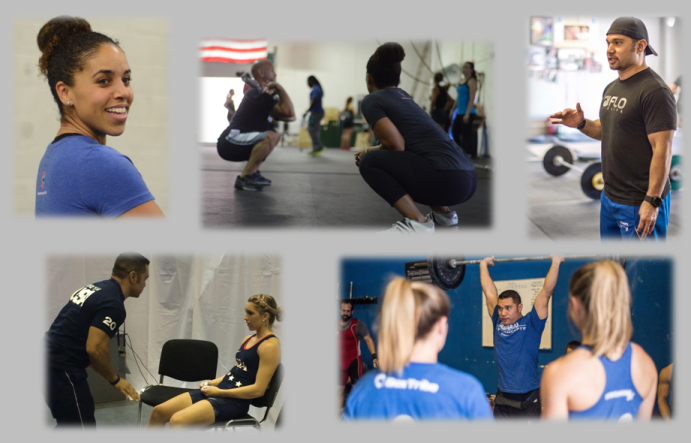 Learn and train with Olympian Cara Heads Slaughter and International Coach Danny Camargo for a two-day Olympic Weightlifting Mini Camp at CH Fitness and Performance/CrossFit South Arlington in Arlington, VA.
Highlights of the mini camp include:
Foundational review & lecture

Technique drills & progressions

Training sessions

Video analysis

Lifting demonstrations
There will be two mini camp sessions:
AM Session (20 people) will be held on Saturday and Sunday from 9:00 am-1:00 pm
PM Session (20 people) will be held on Saturday and Sunday from 2:30 pm-6:30 pm.
Cara and Danny will be present at each session to teach and coach.
This event is designed not only to reinforce proper technique as the foundation for success, but to inspire you to train to reach your full potential. Cara and Danny have close to 50 years combined of Olympic weightlifting experience, including competing and coaching at national and international events. This is a camp you will not want to miss!
About Cara Heads Slaughter:
Cara Heads Slaughter is one of the most sought after weightlifting coaches in the DC metro region providing guidance to over 80 athletes and coaches each week. Cara has served as a competition coach at every level- local, national and international, including as a coach at the 2016 USA Olympic Team Trials. Additionally, Cara has been appointed by USA Weightlifting to assist at numerous USAW training camps at the Olympic Training Center in Colorado Springs, CO.
Cara enjoyed a successful 18-year career as an Olympic weightlifter, earning 2 junior and 8 senior national championship titles, setting numerous junior and senior American records, and representing the United States at 6 world championships and as a member of the 2000 USA Olympic Team in Sydney.
Throughout her career, Cara was provided the unique opportunity to train at top USA Weightlifting regional weightlifting training centers, including as a resident athlete at the Olympic Training Center, and to learn from some of the most respected weightlifting coaches in the United States- Tony Ciarelli, Michael Cohen, Bob Morris, and Dr. Kyle Pierce.
Prior to competing in Olympic weightlifting full time, Cara was a Division I collegiate athlete, earning an athletic scholarship at the University of California, Berkeley. As a freshman, Cara competed in the discus and hammer throw, placing third in the hammer at the (Pac-10) track & field conference championships.
About Danny Camargo:
Danny Camargo is a 24-year veteran of Olympic Weightlifting. As an athlete Camargo represented the United States of America in nine international competitions and set three American Records (Junior). At 21 years old, which was his final competitive year, and weighing 83 kg (182.6 lbs.), Camargo lifted a 152.5 kg (334 lbs.) Snatch and 180 kg (396 lbs.) in the Clean & Jerk; a Jr. American Record. Having been trained by some of the very best U.S. Coaches, Camargo is now, himself, a highly-regarded and sought-after coach.
Camargo began his coaching career within a year after retiring from competing. As a head coach, he has produced several State, Collegiate and National Champions, junior and senior American record holders, Team USA members at several World Championships, and served as a coach at the 2016 USA Olympic Team Trials.
Recognized by USA Weightlifting as an International Level Coach, Camargo has been given several assignments by USA Weightlifting as a coach for Team USA- most recently as the Women's Team Head Coach at the 2016 Pan Am Championships, held in Columbia in June.
Owed not only to his experience and education but also his personality and style of coaching, Camargo is one of the well-known coaches in the sport of Olympic Weightlifting. His gym, Oly Concepts, is recognized as a USA Weightlifting Regional Training Center. Camargo travels frequently, conducting Seminars as an extension of his philosophies, which can be found on his website www.olyconcepts.com.
CAMP PARTNERS