Description
Night at the North Pole returns Saturday, December 3.
This event sold out last year! Make your reservation early!
Join us at the Hilton Garden Inn for a fun evening including games, food, fun, a pool party, photos with Santa, and movies in PJs! After all the fun, guests will get to enjoy an overnight stay at the Hilton Garden Inn and a complimentary continental breakfast the next morning. Just added: Zack Percell of TNZ Magic plus a performance by the Snow Sisters from Once Upon a Dream Performances. Rooms are currently available at the Fairfield Inn, right next door to the Hilton. Activities will be at the Hilton.
**Reservations are non-refundable.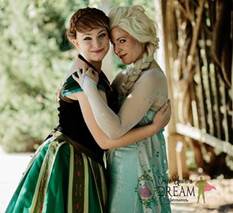 Can I make my reservation in person?
Sorry, reservations can only be made through the above online Eventbrite link. They cannot be made in person, over the phone or through a discounted counted hotel link.
What time is check in time?
Check in is at 3pm
What age is this for?
Activities will cater to 4-7 years old.
What does the $155 include?
Overnight stay, pizza, crafts, swimming, movie, visit with Santa, complimentary continental breakfast in the morning.
What if I have 2 adults and 3 children?
Contact Priscilla at 815-399-2233 ext 239 to purchase an additional wristband for $35 (plus online service charge)
What if I have 2 adults and 4 children?
Fire code restricts the number of guests to a room. You will need to make 2 room reservations.
Will I need a credit card at check in?
Yes.
When will my card be charged?
You card will be charged as soon as you make your reservation via this site.
A credit card will be needed at check in and charged for any incidentals during your stay.
---
You choose what activities you would like to participate in.

4pm-9pm Swimming

Taking place in the banquet room:
4pm-8:30pm 3 different craft actvities
Face painting
Cotton Candy
6-6:45pm Visit with the Snow Queens from Once Upon a Dream Performances
6pm-9pm Billy the Balloon Guy
8:45pm Holiday Movie

On Stage in the banquet room
Music with Nic Serrano
6:45-7PM Performance by the Snow Queens from
Once Upon a Dream Performances
7:45pm-8:30pm Zack Percell of TNZ Magic
6:30pm-8pm Visit with Santa in the Lobby.

Dinner is in the dinning area at your leisure. Please see you pizza coupon.
Sunday, December 4, Conitnnental breakfast is served as part of your package.
Breakfast upgrade is avialable at an additional charge.