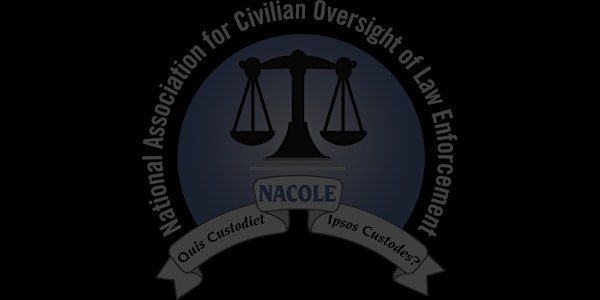 2016 NACOLE Webinar Series: Police Data Initiative
Description
Please join us as we welcome James Burch, Director of Strategic Initiatives at the Police Foundation to kick off the 2016 NACOLE webinar series. Mr Burch oversees the Foundation's efforts to advance policing through innovations in practice and technology and will be presenting attendees with information specific to his work with the Police Data Initiative.

What is the Police Data Initiative?
This White House Initiative was launched in May of 2015 and centers on participating departments releasing 101 data sets that have previously been unobtainable by the general public. These include uses of force, police vehicle stops and officer involved shootings. That data gathered is then loaded into a public safety open data portal that the Police Foundation and ESRI have built. With the data loaded, the nonprofits Code for America and CI Technologies are working to develop an open-source software tool that will skim these data points from the IA Pro police integrity software that more than 500 departments already use nationwide.
The program currently has 26 participating police departments providing data. Now it is time to discuss how civilian oversight can be a part of the process. NACOLE believes that the data collected by oversight agencies is an important aspect of that can lead to even better understanding of policing in the United States. This webinar will present the work and mechanics of the Initiative and explore ways that civilian oversight entities can become a greater part of the process.
Please note that this event is open only to the first 100 registrants. We therefore recommend that you register early to guarantee your spot. After registering, you will receive a confirmation email containing information on how to join the webinar on April 5th.
For additional information on this or other NACOLE training opportunities, please contact Cameron McEllhiney, Director of Training & Education at mcellhiney@nacole.org or (317)721-8133.