Description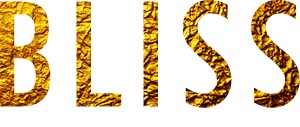 2016 NABJ Sports Task Force Scholarship Jam
BLISS WASHINGTON D.C.
2122 24TH Place NE
Washington, DC 20018

Friday, August 5, 2016
10:00 pm to 3:00 am

**Must be 21 to be admitted**

The Annual Sports Task Force Scholarship Jam is a special fundraising event. Come out and enjoy music and dancing for a good cause. Proceeds from the party go to benefit NABJ's Sports Task Force Scholarship Fund, which provides college scholarships to help aspiring journalists; proceeds also support general funds for NABJ and the Sports Task Force.

VIP Admission Tickets include VIP section seating, Exclusive DJ, and Exclusive bar. We will also have food and limited open bar.
Early Bird by 6/1/2016
General Admission Tickets - $20
VIP Admission Tickets - $75

Pre-Registration by 8/5/2016 until Noon
General Admission Tickets - $25
VIP Admission Tickets - $100

Note: The ticket fees will include a credit card processing fee.

Any tickets purchased before Aug. 5 at noon should be picked up at the Registration area of the convention. We will have a list of names at door for online purchases only.