Location
McNamara Alumni Center
200 Southeast Oak Street
Minneapolis, MN 55455
Description
You're invited to attend the MN Cup Final Awards Reception, sponsored by Maslon LLP. This year's theme, Northern Lights - drawing attention to the awesome things happening in the North!
Join us to celebrate hundreds of Minnesota entrepreneurs who participated in a transformational journey that started in March including over 1500 entrepreneurs, three rounds of judging, numerous events and thousands of volunteer hours. The last 6 months have been an exciting ride and with great enthusiasm, we're ready to recognize Minnesota's outstanding entrepreneurs.
New to this year's MN Cup Grand Prize Ceremony is Demo Hour - a showcase of the 2016 MN Cup Finalists, 26 startups across 8 Divisions.
Emcee: Angie Bastian, Founder of Angie's BOOMCHICKAPOP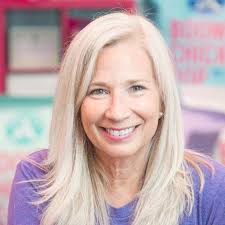 AGENDA:
4:00 p.m. Demo Hour featuring 2016 MN Cup Finalists
5:00 p.m. Program begins
5:15 p.m. Update from 2015 MN Cup Winner: Astropad
5:30 p.m. Mentors of the Year
5:45 p.m. Division Runners-Up pitches
6:00 p.m. Dedicated prize presentations:

6:35 p.m. Division Winner pitches
6;50 p.m. Grand Prize Winner announced
7:00 p.m. Event concludes
Division Winners
Division Runners-up
The program will include presentations from the 2016 MN Cup division winners and runners-up as well as the announcement of the 2016 MN Cup Grand Prize winner.

This annual event is for the community and we encourage you to invite and share this opportunity with others.

In attendance will be 2016 semifinalists, MN Cup review board members, mentors, sponsors, supporters and other members of the Minnesota entrepreneurial ecosystem and media.


---

Immediately following MN Cup Final Awards Event, join us to celebrate Minnesota's growing tech community by wathcing the film premiere of DocuMNtary - The Story of Tech in Minnesota.
Learn more about our history in tech, the momentum and entrepreneurship today, the growing ecosystem, our incredible people and ways to engage in our community.
Network with some of the hottest tech companies in town.
Celebrate the rich tech community that we have today.
Advocate Minnesota as a place to build a tech career and help others learn our story.

Hear from the producer, Nick Roseth along with guest speakers. Enjoy food trucks, local beer, and drinks as you network.

For more information and to register, click here.


---