Description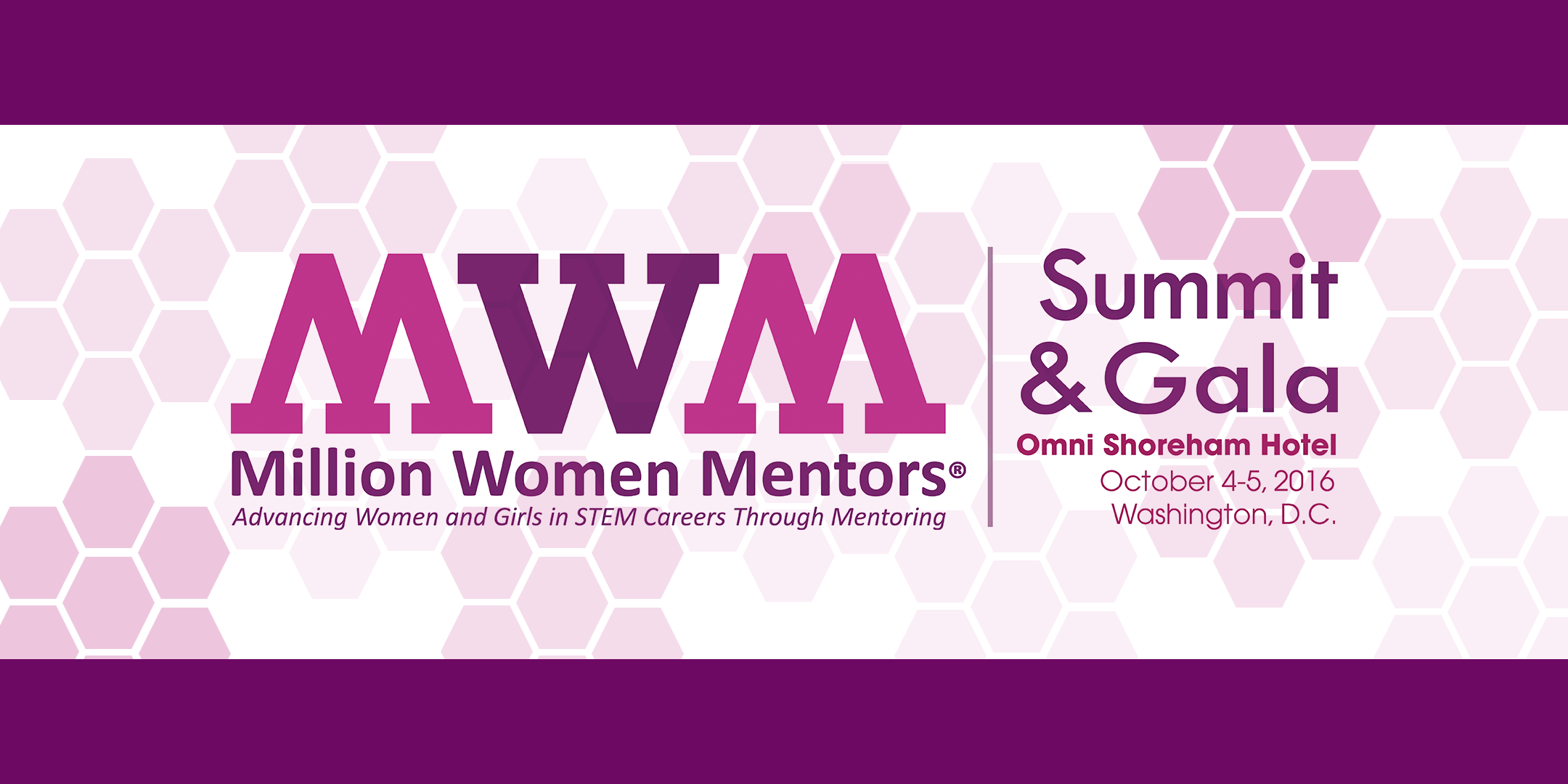 Million Women Mentors (MWM) is hosting its Second Annual Summit and Gala this October. The event will feature updates and best practices surrounding the MWM effort. You will hear from corporate executives, state leaders, mentors and mentees, and non-profit leaders. Learn how the movement has grown and how different types of organizations are getting involved.
This year, we will have breakout sessions featuring content that is specific to state leadership, corporate involvement, and girl-serving organizations and even web portal training.
During the Gala, we will recognize the individuals, companies, organizations who have demonstrated exemplary support of girls and women in STEM with Million Women Mentors.
Dress Code: The dress code for the Reception (10/4) and Summit and Gala (10/5) and will be "Business Professional".
Questions: If you have any questions about this event, please contact Lorena Fimbres (lorena.fimbres@stemconnector.org) at 202-296-3009.
Summit and Gala Program