Description
You are invited to come and enjoy beautiful flute music as the MagicFlutes Flute Orchestra presents their annual Spring Concert at St. Matthew's Catholic Church.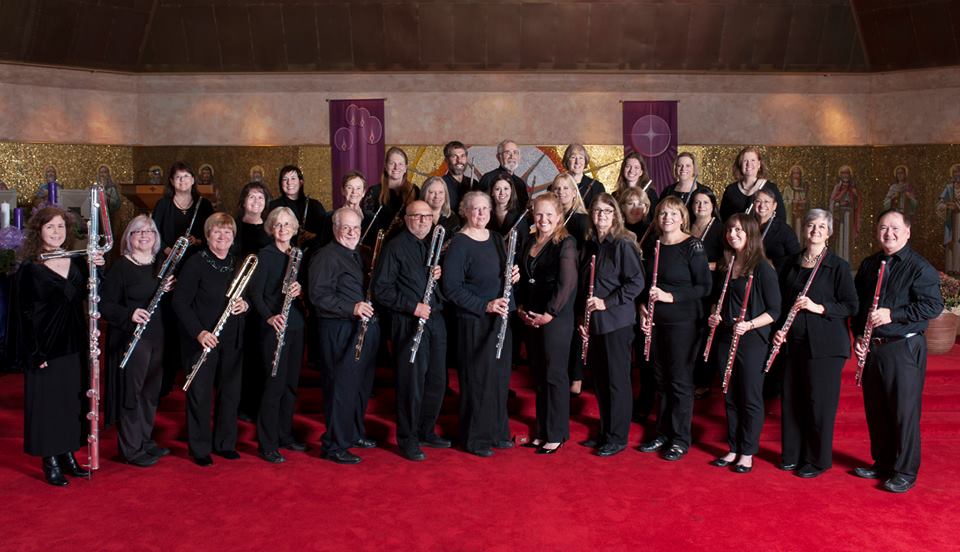 MagicFlutes Flute Orchestra is a 30-piece flute orchestra featuring piccolos, orchestral flutes, alto flutes, bass flutes and the contra-bass flute! The program will include Concert will feature the works of J. S. Bach, Modest Moussorgsky, Aram Khatchaturian, Gioachino Rossini, John Frantzen, and more! MagicFlutes is one of the longest performing flute choirs in the SF Bay Area and is directed by Pamela Ravenelle.
Reception to follow the concert.

General Admission is $12.00.
Students (ages 6 years-18 years) and Seniors (ages 65+) with ID are $10.00.


If paying in cash at the door, please bring exact change if possible

Not suitable for children under 6 years old.
Reception immediately following the concert.
For more information see our website www.magicflutes.org