Description
The Regional Opiates and Heroin Steering Committee and the Kansas City Quality Improvement Consortium invite you to the 2016 KC Safe Opioid Prescribing Workshop.
Audience:
Primary Care Physicians, Behavioral Health Providers, Dentists
Topics:
The Opioid Crisis, Chronic Pain & Behavioral Health
Safe Opioid Prescribing in Primary Care & Dentistry
Patient Assessment, Treatment, & Engagement
Case Studies/Breakout Sessions
Speakers:
Dr. Karl Haake, Missouri Primary Care Association
Dr. Richard Lillard, Community Health Center of Central Missouri
Dr. William Kane, Missouri Dental Association
Rachel Mutrux, Sr. Program Director, Missorui Telehealth Network
Date:
Friday, October 21, 2016
Time:
8:30 am - 3:30 pm
*Registration starts at 8:00am.
Location:
Kauffman Foundation Conference Center
4801 Rockhill Rd, Kansas City, MO 64110
Cost:
Free
*Lunch will be provided.
For more information, contact Nancy Rios at 816-426-5206 or at NRios@hrsa.gov.
Organizer of 2016 KC Safe Opioid Prescribing Workshop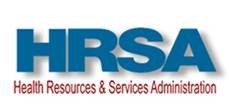 The Health Resources and Services Administration (HRSA), within the U.S. Department of Health and Human Services, is the primary federal agency responsible for improving access to health care and enhancing health systems of care for the tens of millions of people who are geographically isolated and/or economically or medically vulnerable.
HRSA programs help those in need of high-quality primary health care, including people with HIV, pregnant women, and mothers. HRSA also supports the training of health professionals and the distribution of providers to areas where they are needed most