2016 Jersey City Breast Cancer Awareness Walk with Sidewalk University

Sunday, October 23, 2016 from 9:00 AM to 12:00 PM (EDT)
Event Details
Join us on our Breast Cancer Walk to create awareness and encourage regular checkups (sponsored by Sidewalk University).  Bring friends & family.
Be part of a meaningful event that makes a difference and saves lives.
It can have a direct impact on those you care about.
Last year, 4000+ people showed support in our walk.  Why not you?
To learn more about what we do, please visit

www.SidewalkUniversity.org.
Meet Sidewalk University by the Main Entrance's Large Fountain.
We look forward to you joining us!
Want to Carry Our Banner as We Walk Together?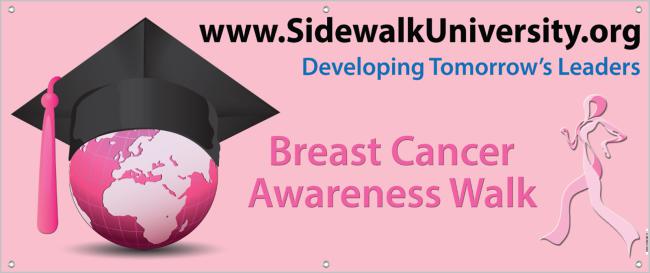 Sidewalk University Breast Cancer Awareness Team T-Shirt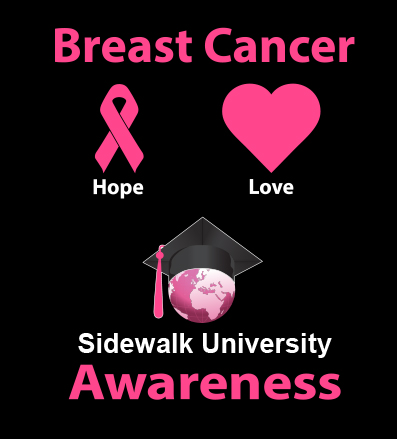 Short, Fun Video - Last Year's Participants in Breast Cancer Walk


Main Entrance's Large Fountain at Lincoln Park, Jersey City, NJ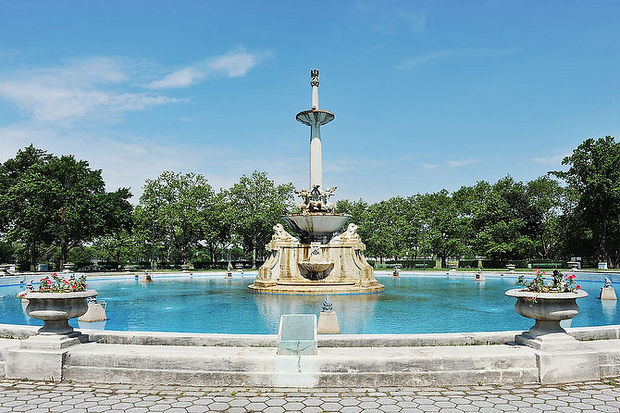 Sidewalk University Recognized for Community Service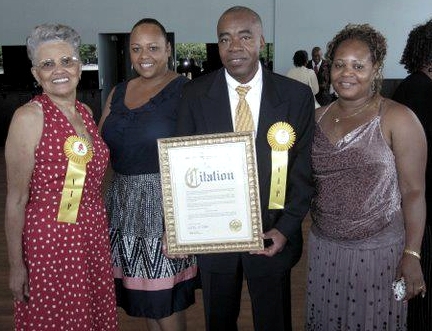 FAQ
How can I contact the event organizer with any questions?
Email Us

Any number of people can join us for the walk for FREE -- bring friends and family!


Do I need to bring my printed ticket to the event?
Yes; please print it and bring it. It'll help expedite the sign-in process and avoid delays.


Where do we gather to meet Sidewalk Unviersity before the walk begins?
We're signing people in at the main entrance's large fountain (see above) starting at 9:15 AM and the walk begins at 10:00 AM.  Please see one of our McNair Academic High School volunteers, Andy Howell, or Dave Picozzi.  You'll be able to easily spot our Sidewalk University volunteers since we'll be wearing our unique breast cancer awareness team t-shirts (see above).


What should I wear on the walk?
Wear our unique Sidewalk University team t-shirt or a pink t-shirt of your choice to bring about breast cancer awareness. Check the weather, and consider wearing your t-shirt over a light coat or pullover if it's chilly or breezy. Jeans or comfortable clothes and sneakers/shoes are recommended.


Where do I park my car?
Lincoln Park's parking areas get full quickly so we recommend arriving early if possible.  Otherwise, you may need to 'hunt' for a parking spot on the side streets by the park.


How do I pickup my t-shirt?
If you were fortunate to order a t-shirt before they sold out, you'll need to bring proof of purchase or a valid ID that matches the order information.


Can I get or order t-shirts even though they're sold out?
We have a record number of people joining us, and we're sold out of the breast cancer awareness team t-shirts.  We'd love for you to have them when you join us on next year's walk so please look for details at SidewalkUniversity.org in 2015.
When & Where

Meet Sidewalk University on the Corner (Spot Our T-Shirts!)
Newport Plaza
18th and Marin Blvd
Jersey City, NJ


Sunday, October 23, 2016 from 9:00 AM to 12:00 PM (EDT)
Add to my calendar