Description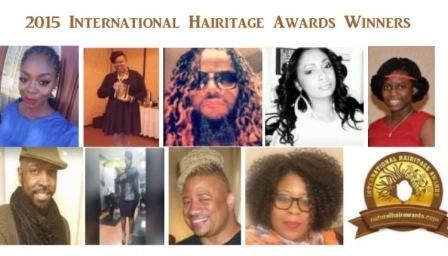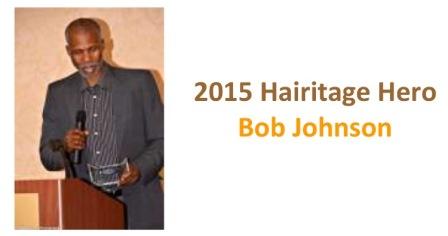 NATURAL STYLISTS, LOCTICIANS AND BRAIDERS!
It is time once again to acknowledge natural hair & beauty professionals from around the world!
The International Hairitage Awards event is the first of its kind, celebrating the artistry and skill of the most talented natural hair, barber and makeup professionals around the globe. Individuals will be recognized in 10 categories of excellence during an exciting Awards Ceremony. Join IHA as we honor the dedication and skill of the global community of artists who have inspired lovers of naturally kinky, coily and curly hair and its accompanying attributes.
Braid Stylist of the Year Barber of the Year
Colorist of the Year Avant-Garde Stylist of the Year
Bridal Stylist of the Year Makeup Artist of the Year
Children's Stylist of the Year Teen Stylist of the Year
Natural Stylist of the Year Loc Stylist of the Year
Beauty professionals anywhere in the world can submit photos of their best work and all are welcome to join us on March 6, 2016 at our posh awards gala, as we celebrate the finalists and winners!

Travel / hotel details added soon. Photo submissions accepted starting Dec 15, 2015.

Plus d'informations en français ci-dessous.
Más información en español a continuación.
Mais informações em português abaixo.
Sponsored by: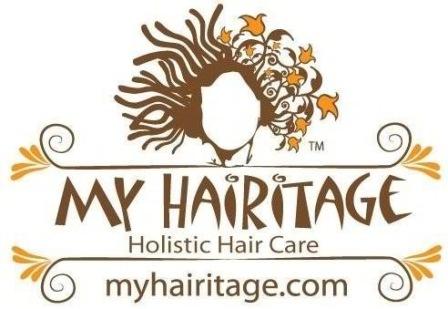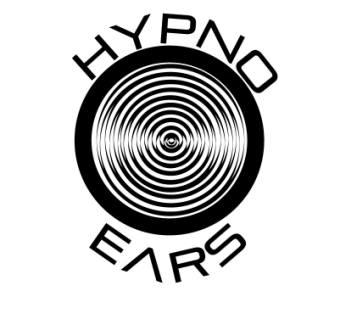 *Please note: This is not a vending event.
Français
L'IHA célèbre et recompense les professionnels les plus talentueux dans les domaines de la coiffure du cheveu afro naturel et le maquillage. Ce premier concours photo de beauté célébre ceux qui travaillent avec les cheveux afro naturels et le merveilleux camaïeu de couleurs qu'offre les peaux des personnes afro-descendantes.
Ce prestigieux événement international est le premier de son genre, célébrant l'art et la compétence de ce groupe particulier de professionnels à travers le monde. Les individus seront reconnus dans 10 catégories d'excellence lors d'une cérémonie de remise de prix. L'IHA honore le dévouement et la compétence des artistes qui ont inspiré un grand nombre d'individus dans leur quête d'appropriation du cheveu naturellement crépu, frisé et bouclé à travers le monde. C'est votre cas ? Rejoignez l'IHA.
" La cérémonie IHA aura lieu le dimanche 6 mars 2016. Au programme de cet événement hors pair: la révélation des finalistes, la remise de prix aux gagnants, le tout suivi d'un dîner, d'une soirée dansante ainsi que de quelques surprises !

Styliste de tresse de l'année Salon de coiffure de l'année
Coloriste de l'année Styliste Avant-Garde de l'année
Styliste spécialiste Mariage de l'année Make up Artist de l'année
Styliste pour enfants de l'année Styliste Ado de l'année
Styliste Cheveux Naturels de l'année Styliste Locks de l'année
Português
Chegou a hora! É tempo de reconhecer os profissionaisde cabelo natural e beleza de todo o mundo!

O evento International Hairitage Awards é o primeiro de seu tipo, celebrando a arte e habilidade dos mais talentosos de cabelo natural, barbeiro e maquiagem profissionais ao redor do globo. Os indivíduos serão reconhecidos em 10 categorias de excelência durante uma Cerimônia de Premiação emocionante. Junte-se IHA como honramos a dedicação e habilidade da comunidade global de artistas que inspiraram os amantes de cabelo naturalmente kinky, coily e encaracolado e seus atributos de acompanhamento.
Estilista de trança do ano Barbeiro do ano
Colorista do ano Estilista Avant-Garde do ano
Estilista nupcial do ano Maquiador do ano
Estilista para as crianças do ano Estilista adolescente do ano
Estilista natural do ano Estilista de dread do ano


Profissionais de beleza em qualquer lugar do mundo podem enviar fotos de seus melhores trabalhos agora e todos são bem-vindos para se juntar a nós em 06 de março de 2016 em nossa elegante gala de premiação, ao celebrarmos os finalistas e vencedores em cada categoria. Esta noite emocionante de jantar, dança e entretenimento.

Español
Ha llegado el momento! Es momento de reconocer los profesionales del cabello y belleza naturales de todo el mundo!

El evento Interntational Hairitage Awards es el primero de su tipo, que celebra el arte y la habilidad de los profesionales más talentosos de cabello natural, peluquero y maquillaje en todo el mundo. Los individuos serán reconocidos en las 10 categorías de excelencia durante una emocionante ceremonia de premiación. Únete IHA al honrar la dedicación y la habilidad de la comunidad global de artistas que han inspirado a los amantes de cabello naturalmente coily y rizado y sus atributos que acompañan.

Estilista de trensa del Año Peluquería del Año

Colorista del Año Estilista Avant-Garde del Año

Estilista nupcial del Año Artista de maquillaje del Año

Estilista infantil del Año Estilista adolescente del Año

Estilista Natural del Año Estilista de locs del Año

Profesionales de la belleza en cualquier parte del mundo pueden enviar fotos de sus mejores trabajos ahora y todos son bienvenidos a unirse don nosotros el 6 de marzo de 2016 a nuestra gala de los premios pijo, al celebrar los finalistas y ganadores de cada categoría.
Date and Time
Location
Embassy Suites by Hilton Alexandria Old Town
1900 Diagonal Road
Alexandria, VA 22314