2016 Interactive Launch Competition at Comcast Center
Description
The Interactive Launch Competition is returning to Comcast Center! Join us Thursday, November 3 as top MBA Student Teams present winning go-to-market strategies and marketing plans for advanced TV and broadband innovations. RSVP today -- it's informative, fun and free!
Comcast Center, Philadelphia Thursday, November 3 5:15-7:30 PM (Awards Reception follows!)
All-Star Judges Panel

Leading Industry Sponsors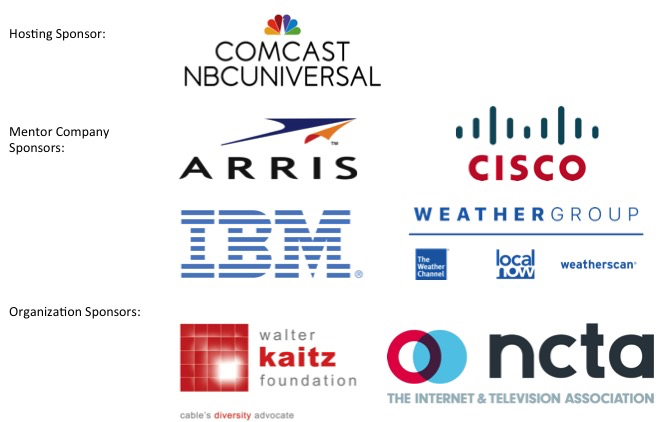 Top Business Schools & Product Innovations
NYU Stern: Wireless video
University of Chicago Booth: Virtual reality
Penn State Smeal: OTT apps
Pace Lubin: Big data marketing
Get fresh Millennial thinking about the latest technology innovations and deployment strategies. Network with industry colleagues and meet tomorrow's media moguls. Vote for your favorite team for the Audience Choice Award!
Event sponsorships still available, or join our Coaches Council of volunteers to guide a team. Contact: Craig Leddy, cleddy@interactivetvworks.com.
Invite a work colleague, friend or student. Space is limited, RSVP now. See you there!