Description
You are cordially invited to attend the Celebration and Installation of the 2016 Women's Council of REALTORS® East Valley Board
Join us Thanking our current Board members and Council for their years of service and Welcome those to serve you in the year to come.
NOVEMBER 18TH, 2015

Redlands Country Club

11:30 am to 1:30 pm

COST Members $20 / Future Members $25
SPECIAL GUESTS: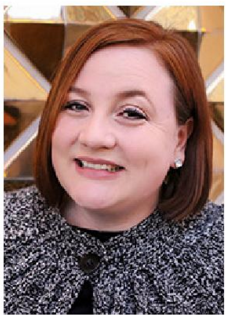 MISTRESS OF CEREMONIES: Melissa Zimbelman, PMN
2015 National President-Elect Women's Council of REALTORS® - LUXE International Realty Las Vegas, NV melissaz@luxeinternationalrealty.com
Women's Council of REALTOR® National President-elect Melissa Zimbelman, PMN, is broker-owner of LUXE International Realty & Property Management. She has been a full-time REALTOR® for more than 14 years in the Greater Las Vegas Valley, including the areas of Las Vegas, Henderson, Summerlin, Green Valley, North Las Vegas and Nellis Air Force Base.
Melissa's involvement with Women's Council includes serving on the Executive Committee, the Leadership Academy faculty and Strategic Planning Committee, as well as serving as an RVP for Region 4, Nevada state president and Las Vegas local chapter president.
She has also served as chair for the Outreach and Communication Strategic Forum Committee, member of the Broker/Owner/Manager Program Group and as an instructor for numerous national meeting classes.
Melissa serves on the Greater Las Vegas Association's MLS Committee and is also a multi-year Sterling Club/President's Circle member for RPAC.
Melissa has shared her time and resources with various Las Vegas charities and was the founding member of Gayle's Closet, a recurring clothing drive to support Shade Tree shelter for women and children.
Melissa enjoys traveling and spending time with her family. She is the oldest of seven children, and her husband Chris is also a REALTOR®.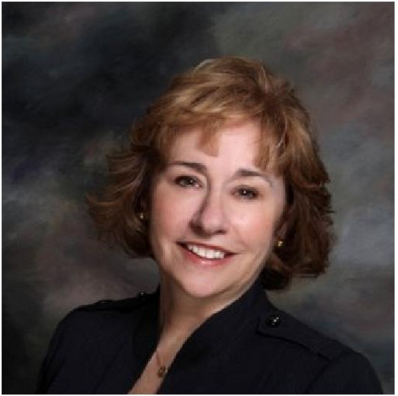 Guest Speaker: Cecily Tippery, CRS, PMN
2015 State President-Elect Women's Council of REALTORS® - BHHS Drysdale Properties Business Phone: 925-634-7820 Email: realestate@cecily.com Website: http://www.Cecily.com
Cecily has a diverse background with an undergraduate degree in Theatre Arts as well as earning a Master of Business Administration from San Jose State University. She still loves theatre and movies as well as reading all sorts of novels, biographies and leadership books. Prior to real estate she was confined to an office job as a "bean counter." She moved into real estate business at the end of 1990, and has experienced all the ups and the downs. Growing up in a smallish town in a small business environment instilled work ethic and a strong drive to do the right thing, which we know is not always the easy thing. She is active in organized real estate and has given back to the industry at Women's Council, the Delta Association of Realtors and the California Association of Realtors. Her strongest supporter and best friend is her husband, Dr. Craig Klooster; they live in Discovery Bay with their two dogs where they enjoy boating and just sitting on the deck. She currently serves on the Board of Directors for the Delta Association, was Region 5 Chair and Vice Chair of the Regional Chairs committee for C.A.R. in 2015 and will be serving as President of Women's Council of REALTORS® California in 2016.
---
What is Women's Council of REALTORS®
OUR HISTORY
In the 1930s, the National Association of Real Estate Boards (the predecessor of NAR) witnessed a growth of women working in real estate and an increased participation of women at national conventions, as women were becoming aware of their potential in and importance to the industry.
A Women's Division had already been created in 1924 by the California Real Estate Association. Fourteen years later, 1938 National President Joseph Catherine encouraged the formation of a national Women's Council after being impressed by the California group.
At the time, NAR was already 30 years old, but most decisions were still made by local boards — most of which were resistant to offering membership to women. However, the National Association was ready to recognize women in real estate, and a positive vote resulted in the formation of a women's division at the Annual Convention in Milwaukee in November 1938. Thirty-seven ambitious women represented nine states at that meeting for Women's Council's inception.
Since its inception, many dedicated members have served as role models and achieved many "firsts" in the industry and in their communities.
Through the decades, Women's Council's membership growth reflected the vast number of women choosing to work in real estate as they recognized the immense career benefits combined with a Women's Council membership, including:
 Earnings equitable to men's because "commission is commission."

 Flexible work schedules allowing REALTORS® the ability to raise a family and have a career instead of choosing one or the other.

 A support system of women in the same field garnering many friendships, networking capabilities and referrals.

 Confidence through connection with other professional women REALTORS®.
Recognition for their own achievements and success, as well as inspiration and courage to strive for greater successes.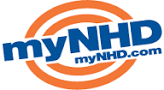 Desserts Graciously Provided by Denise Gianni
---
Women's Council Today
Today Women's Council is a nationwide community of 11,000 real estate professionals who include many of the best and brightest in the business. The backbone of WCR is its network of more than 300 local and state chapters with volunteer managers trained to position their groups as a business resource in their REALTOR® communities.
In 1998, WCR created an annual Leadership Academy for incoming local chapter presidents (adding state presidents-elect in 2006). With its in-depth chapter management training, the Academy was recognized with the prestigious Leadership Development Trophy in Chapter Relations from the American Society of Association Executives in its first year. With regular networking and educational programs delivered at the local chapter level, which are designed to keep members on top of an evolving market, its small wonder that WCR members collectively generate more than $100 million in commissions annually.
At WCR we are never standing still. That's why in 2003 we launched an entirely new REALTOR® designation, the Performance Management Network. The first course in the new curriculum, Effective Negotiating for Real Estate Professionals, premiered with a record-breaking 330 students — the most highly attended initial offering of any WCR course to date. The designation program combines WCR's thriving referral network with new courses that address the hot topics that are shaping real estate, like effective negotiating, conflict and change management, networking to generate referrals and more.
Today, Women's Council is the twelfth largest U.S. women's professional organization and has one of the most successful communication networks in the NAR family. Chapters include real estate professionals who support the objectives of Women's Council and are interested in serving the industry, the community and fellow REALTORS®.