Description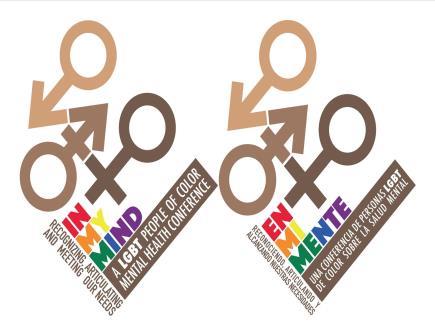 This year, following on the requests from participants at last year's conference, we are hosting a two-day conference that will take place on Wednesday, October 5 and Thursday, October 6, 2016 at the Alexander Hamilton US Customs House Building, 1 Bowling Green, NYC; programs for both days commence at 9:00am and conclude at 5:00pm, with check in and registration beginning at 7:30am, each day. Following the success of last year's conference at Mt. Sinai Beth Israel, Union Square location, these two days will bring together mental health consumers, clinicians, students and academics in formats to encourage a rare cross pollination of concerns and experiences; often these groups do not have opportunities to speak with and listen to each other.
The conference will focus on recognizing and articulating the mental health needs of LGBT peoples of color through the collective strength and wisdom of clinicians, consumers, academics, and advocates to confront the issues affecting these communities, often compounded by shame and stigma.
The collective efforts of the organizations hosting this two-day conference, led by DBGM, Inc. together with a planning committee consisting of representatives from the National LGBT Cancer Network, the US Department of Health & Human Services, Region II, Project UROK, and Lambda Legal - will focus on the mental health challenges and a wide range of traditional and radical treatment options for LGBT peoples of color. Both days will begin with presentations to establish common starting points, which will be followed by concurrent small group workshops and panel discussions, some geared for clinicians and others for community members. At the end of the second day, we will have a "Community Speak Out", where conference participants will have a chance to express their thoughts on the necessary next steps for improving this conference and addressing the mental health of LGBT people of color.