2016 ICSA Sustainable Agriculture Symposium

Saturday, December 3, 2016 from 8:30 AM to 6:00 PM (MST)
Event Details
On Saturday December 3rd, 2016 at the new JUMP complex in Boise, Idaho, the Idaho Center for Sustainable Agriculture (ICSA) will bring together farmers, dairy operators, gardeners, government officials, and advocacy groups from around the U.S. to educate, network, and discuss a regenerative and sustainable agriculture future in Idaho. Light morning refreshments and coffee, a locally catered lunch, and afternoon snacks will be provided. A detailed agenda will be posted soon!
KEYNOTE: Blaine Hitzfeld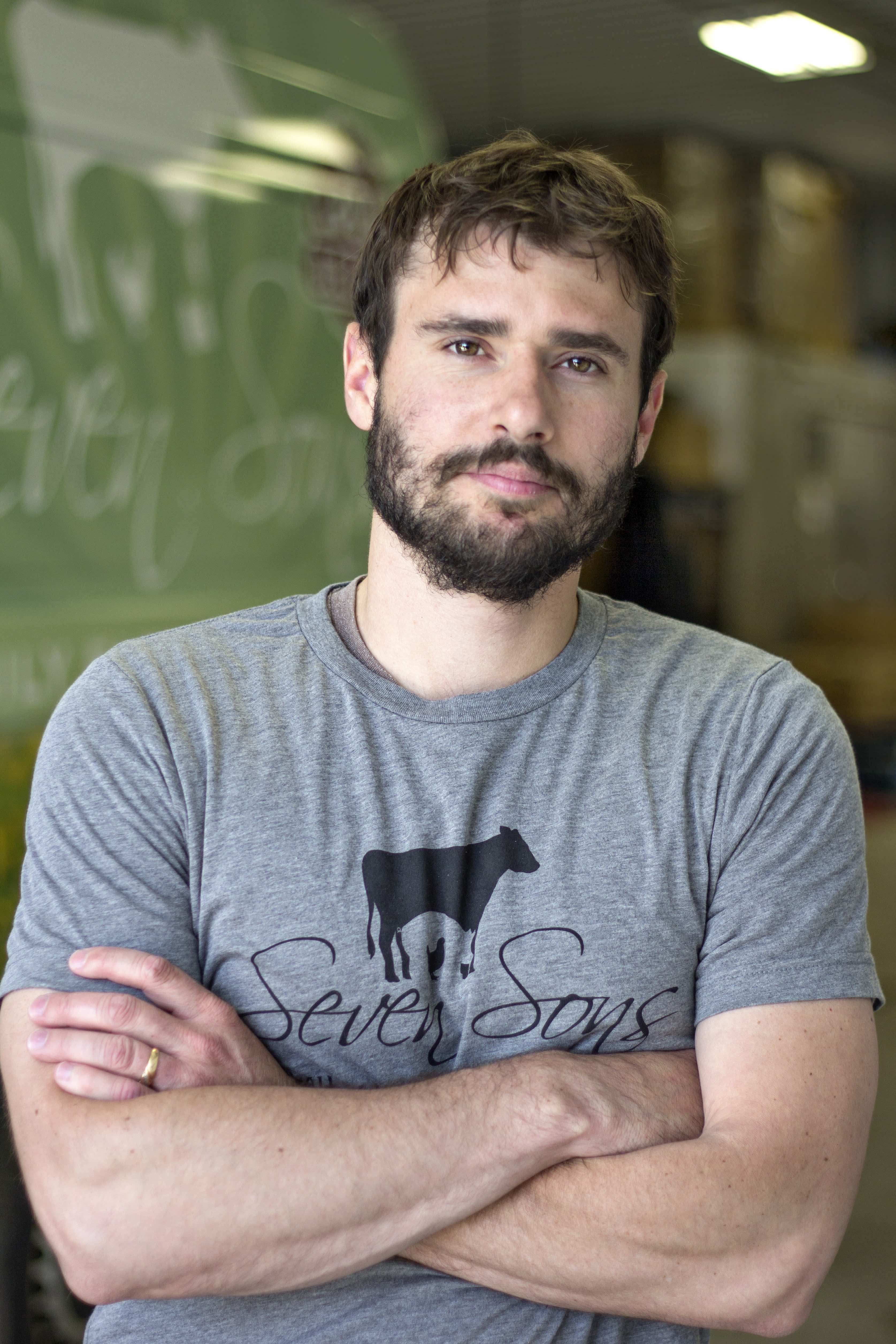 Blaine Hitzfeld is from Seven Sons Family Farms in Indiana.  Blaine grew up on a conventional based row crop and confinement livestock operation in Roanoke, Indiana. In the mid 90's Blaine's family developed a vision for producing nutrient-dense foods and began a transition to pasture-based, stacked enterprise production models. From a young age, Blaine was an instrumental part of helping his family establish a farm-to-consumer direct marketing business that thousands of dedicated patrons know as Seven Sons Family Farms. Currently Blaine is employed full time at Seven Sons and is responsible for overseeing the daily marketing and distribution activities as well as overseeing future business developments. Blaine enjoys sharing the Seven Sons story by speaking to consumer and producer groups, has consulted for numerous direct marketers, and has written for Allan Nation's Stockman Grass Farmer.
AGENDA: full agenda posted here
8:00am - Doors open for registration. Coffee and light snacks served.

8:45am - Welcome from ICSA Board 

9:00am – Breakout Session #1 (3 tracks offered)

10:05am – Breakout Session #2 (3 tracks offered)

11:00am- Exhibitor EXPO and lunch

12:45pm - 20-minute presentations on a selected assortment of sustainable agriculture topics

2:05pm - Technology and Information: Building Resilience For the Next Generation. Speaker: Christine Su, Founder & CEO of Pasture Map

3:00pm - Panel Discussion: Barriers for Entry to Sustainable Agriculture and what will become of the next generation of farmers. 

4:00pm – KEYNOTE SPEAKER: Blaine Hitzfield —Seven Sons Family Farms. 
Topic: Building A Highly Effective Farm Team

5:00pm- 6:00pm
NETWORKING RECEPTION- LOCAL BEER/WINE
FRIDAY NIGHT KICK-OFF EVENT:

Farmers & Wine Mixer at Cinder Winery.
Please join ICSA for a networking event to kickoff the 2016 Sustainable Agriculture Symposium the evening before the conference. Get to know local farmers and food activists while enjoying Cinder's best wines. 

Date: Friday, December 2nd, 6 PM - 8 PM
Location: Cinder Winery, Garden City

Cinder wine, local craft beer & appetizers from Mai Thai Restaurant & Bar

Recommended donation at the door - $15
RSVP on facebook here.
EXHIBITORS:
The symposium will also feature an exhibit hall to provide companies, advocacy groups and any other organizations the opportunity to connect with attendees and network professionally.  Space is limited vendor booth sales and managed on a first-come first-served basis. Are you interested in being a presenter at a workshop during our Symposium? Contact mikeseaman@idahocsa.org to get more information on our call for proposals.

SPONSORSHIP:
Sponsorship of the conference is available to companies or organizations that want to show their support for the event. Please contact Mike Seaman, ICSA Board Director at mikeseaman@idahocsa.org if you are interested in exhibiting or sponsoring the event.
ABOUT:
The Idaho Center for Sustainable Agriculture is a 501(c)(3) organization formed to promote local and sustainable food communities through research, collaboration with farmers, and the expansion of local food distribution.
When & Where

Boise JUMP! Complex
1000 W Myrtle St
Boise, ID 83705


Saturday, December 3, 2016 from 8:30 AM to 6:00 PM (MST)
Add to my calendar
Organizer
The Idaho Center for Sustainable Agriculture (ICSA) is a 501(c)(3) organization formed to promote sustainable, local and regenerative agricultural systems in our communities through research, education and collaboration with farmers.