Description
The 2016 ICER Policy Summit will bring together manufacturers and payers to discuss the practical considerations related to the use of gene therapy products in the US health care system including evidence assessment, criteria for patient access, alternative payment models, and recommended policy changes if needed.
The topic for this 2016 meeting will be gene therapies.
Based on the model of the influential international Health Technology Assessment International (HTAi) Policy Forum, this meeting convenes senior medical policy figures from leading payer and life science organizations to consider important issues related to comparative effectiveness research, technology assessment, coverage decision-making, and health care financing. The Summit provides a safe environment for a balanced discussion of key health policy issues.
Please confirm your RSVP so that we may secure the proper accommodations. More logistics and details will follow as the meeting approaches.
To assist you as you make your travel plans, a tentative agenda for the meeting is as follows: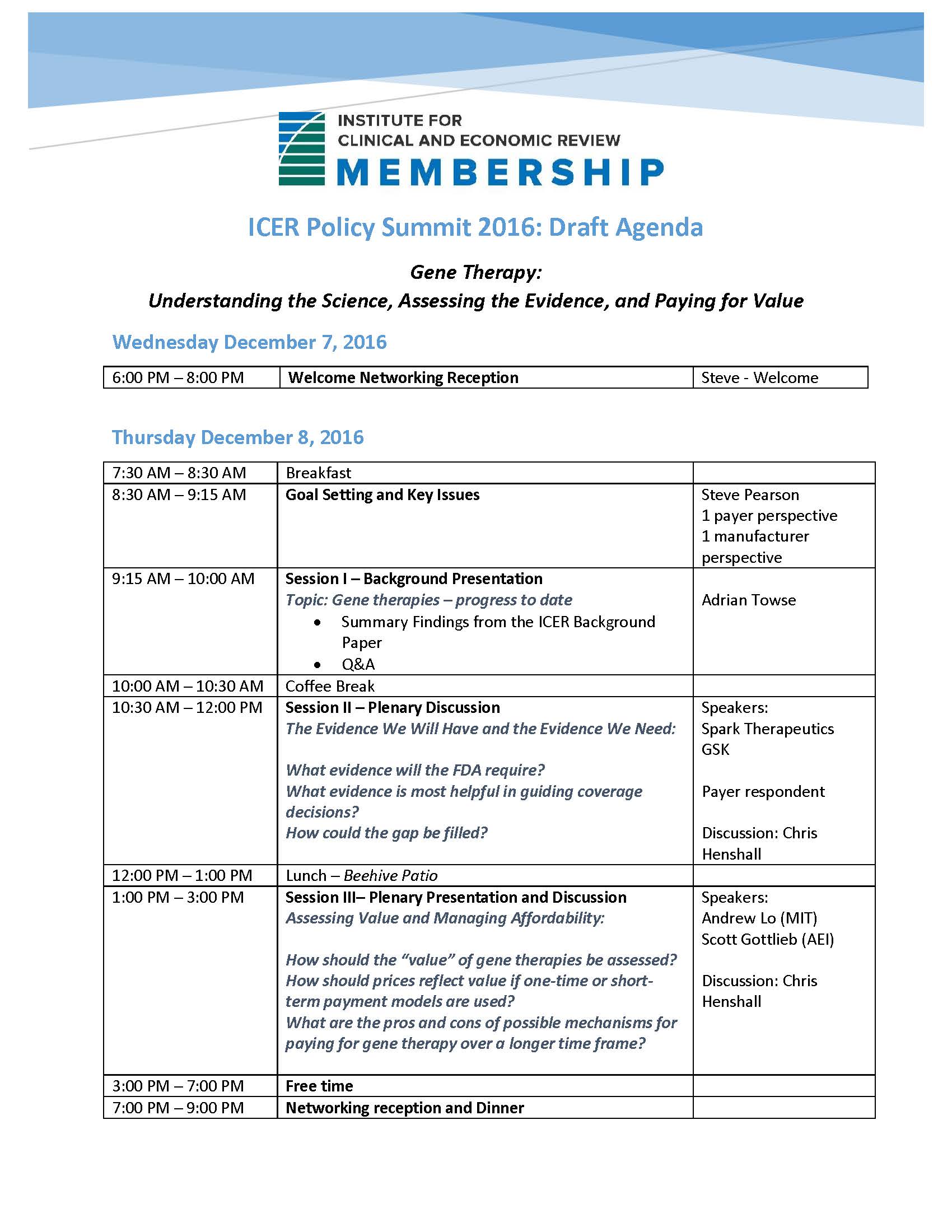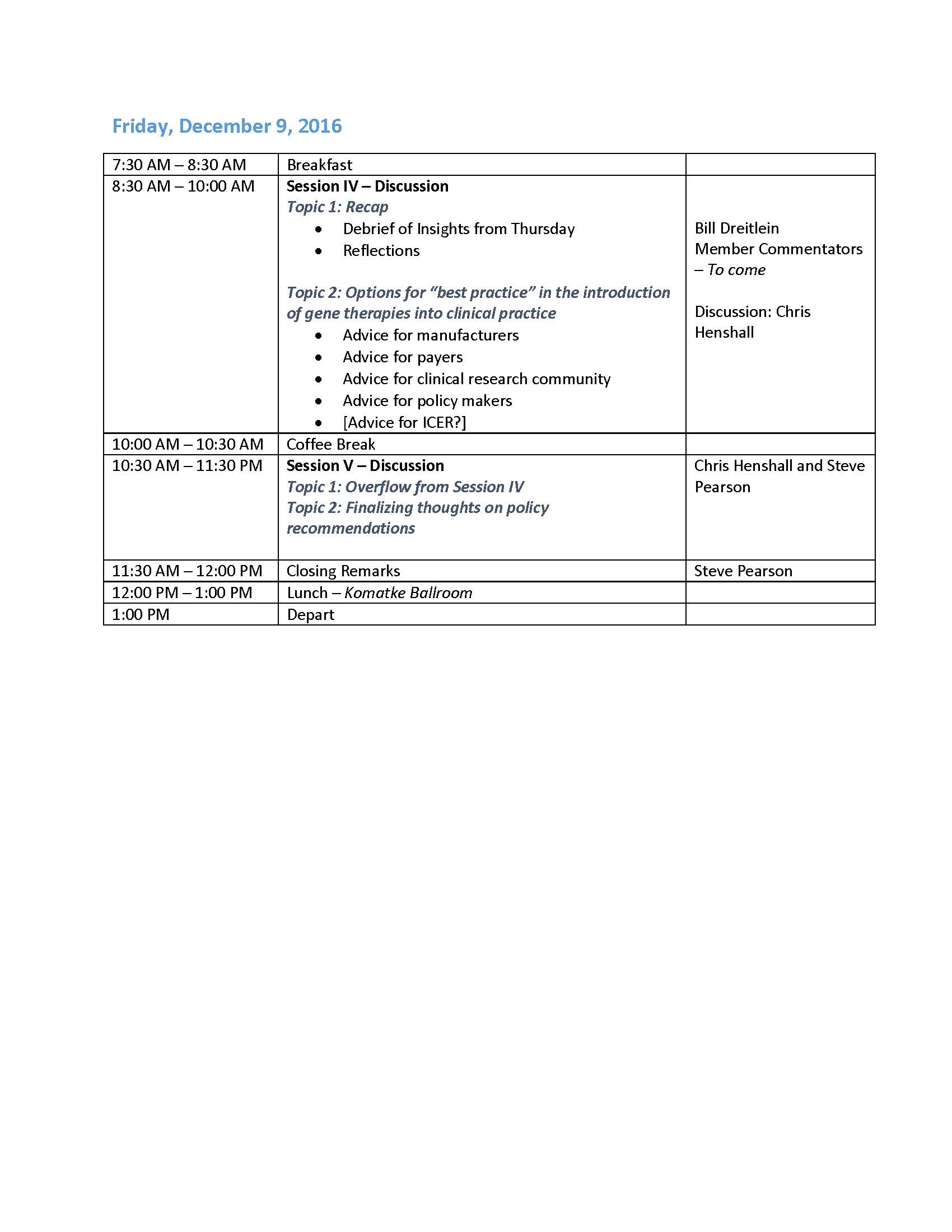 At any point during your stay at the Sheraton Grand at Wild Horse Pass, specifically during the block of free time on Thursday, 12/8, you are welcome make use of the hotel's features and amenities, including:
Aji Spa
Tennis
Fitness Center
Outdoor pool
Koli Equestrian Center
Rawhide, a nearby 1880's town with saloon and shops
Phoenix Premium Outlets (complimentary shuttle)
Whirlwind Golf Club - to reserve tee time, check out their website and call (480) 940-1500.