Description
2016 IACP Annual Convention and Exposition
April 29th - May 1st, 2016
The Grove Hotel, Boise Idaho
We are excited to be introducing the speakers, schedule and opportunities that will be present at the 2016 IACP Convention, but we are also very pleased to introduce you to the IACP's new event registration platform! We have tested this system at some of our smaller training events and found it to be very user friendly, but more importantly more secure for your personal financial information. In that regard, will be utilizing the EventBrite platform as our IACP event dashboard, secured registration and payment gateway. We hope you like the new system as your information security is extremely important to our team.
PLATINUM Sponsor
GOLD Sponsors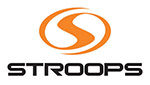 LANYARD Sponsor
BRONZE Sponsors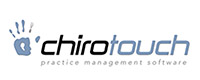 Want to Attend Convention for Free?
Your can join the IACP now, and commit to the Century Club for one year, and you won't have to spend a dime to register when the time comes! Click HERE to download an application, and join the IACP!

Convention Vendors and Corporate Sponsors - WE WANT YOU!

If you have a service or product you would like to exhibit for our doctors, we have convention corporate sponsorship opportunities. This is the largest chiropractic event in the state of Idaho, providing you with a unique opportunity to interact with a significant percentage of Idaho chiropractic physicians. Information regarding convention joining the convention and exposition as one of our vendors / corporate sponsors, please see the available packages available HERE. If you are interested in being a sponsor, please contact our event coordinator at ed@idchiro.org.
Need Help or Have Questions?
Call: (208) 424-8344 or E-Mail the Staff