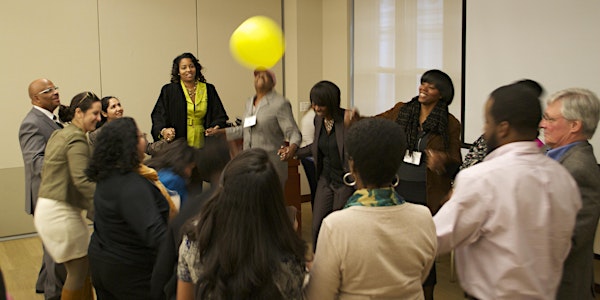 2016 IABG Statewide Partner Convening
Location
Federal Reserve Bank of Chicago
230 S. LaSale Street
Chicago, IL 60604
Sales Have Ended
Registrations are closed
Thank you for registering for the 2016 IABG Partner Convening. You should receive an email confirming your registration.
Description
This year, IABG is hosting a Partner Convening on October 20th & 21st at the Federal Reserve Bank of Chicago. The convening will be an opportunity to connect with your peers, lift up innovations in our field, and learn about new savings programs in Illinois and their potential impact on the racial wealth gap.
Day 1: Pre-Convening: CFPB Your Money Your Goals Training
Part 2
Who should attend: Individuals that have completed the Your Money Your Goals Training
We are partnering with the Consumer Financial Protection Bureau (CFPB) to present continuing education to our partner. This full-day session will provide you with opportunities to share best practices with your peers, tools to sharpen your skills, and new materials from the CFPB.
Day 2: Partner Convening - Building Racial Equity through Innovative Program & Policies
Who should attend: IABG Partners interested in learning about innovations in the asset building field and shaping our 2017 policy agenda.
The convening is an opportunity to connect with your peers, lift up innovations in our field, and learn about new research. Attendees will play a key role in creating a policy agenda that addresses the racial wealth gap and financial services related challenges you see in your communities.
Cancellation
All cancellation requests must be submitted in writing via e-mail to lmullany@heartlandalliance.org by October 5, 2016. If you would like to transfer your registration to another person, please email lmullany@heartlandalliance.org.
Photo Release
IABG will taking photographs/video during the 2016 Convening. Photographs/video may be used for future marketing, publicity, promotions, and training activities for IABG. By registering for this conference, you agree to allow IABG to use the photographs/video – which may include you- in all media formats.
Waiver of Liability
Each individual attending IABG's 2016 Convening assumes all risks associated with her/his attendance and participation in all on- and off-site activities that occur during this time. By registering for this event, you agree to indemnify and hold harmless IABG and its governing bodies, officers and employees from all loss, damage or liability arising out of or related to your attendance and participation at IABG's 2016 Convening.