2016 Hussmann International Business Awards Ceremony
Description
WE HAVE LOCKED THIS RESERVATION SITE BECAUSE WE PULLED THE GUEST LIST TO MAKE NAME TAGS. BUT, RESERVATIONS ARE STILL AVAILABLE BY PHONE PLEASE CALL 314-977-3630 BY NOON WEDNESDAY. [If you are reading this after noon on Wednesday, you may still join us. We will write your name tag at the registration table upon your arrival.] THANK YOU.
*******
Please join us on Wednesday, October 12, as we recognize global business leaders and student scholars.
The event begins at 5:30 p.m. in the Anheuser-Busch Auditorium in the John Cook School of Business at Saint Louis University.
After the ceremony, please join us for a celebratory reception!
Sponsored By Tom and Kate Gunn
Professional Awards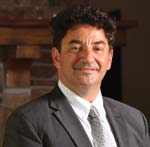 The 2016 Globalist Award will be presented to Francois Fraudeau, CEO, Novus International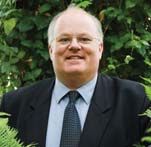 The 2016 International Visionary Award will be presented to Dr. Peter Wyse-Jackson, President, Missouri Botanical Garden
2016 Student Scholars
Anheuser-Busch Global Business Scholar: Gina Kowalczyk
BIIB Advisory Board International Business Scholar: Hope Williams
Bud Berman and Kellwood Company Global Business Scholar: Xixian He
Neil Seitz International Business Student Scholarship: Claire Titus-Heronimo
Novus Global Business Scholarship: Miransa Koors
Seung Kim International Business Scholarship: Fleur Maarse
All undergraduate students concentrating their studies in international business with a grade point average of 3.0 and above were invited to submit an application for a scholarship. Those submitted were anonymously reviewed and ranked by a scholarship committee based on their academic, service, and professional achievements. The top applicants were selected for the scholarships.
Date and Time
Location
John Cook School of Business
3674 Lindell Blvd.
(at Lindell Boulevard & Spring Avenue)
St. Louis, Missouri 63108