Description
2016 has been a monumental year of growth and change for our organization. In addition to hosting several professional development sessions and networking events across NYC, we received three new board members and formally welcomed our new Chapter President to lead us into the new year.
On this note, we invite all current members, prospective members and long time supporters of MBA Women NYC to join us in celebration of this year's achievements and toast to the opportunity to meet new friends.
****Complimentary Appetizers
****Gift Bags
****Drink Specials
Tickets are $10 - a portion of all proceeds will go to benefit Win and their mission to transform the lives of New York City's homeless women and children.
---
About MBA Women NYC

MBA Women NYC, a professional chapter of the National Association of Women MBAs, partners with other professional organizations and alumni associations to help extend our center of influence and provide our members with various ways to grow their networks and increase their exposure. Our mission is to ensure our members are influential leaders in the global marketplace.
---
About Win NYC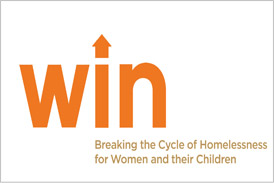 Founded in 1983, Win began as a shelter for four homeless women and their combined six children. Since then, Win has evolved to become a leading, non-profit agency and the largest provider of shelter for homeless families in New York City. We serve close to 12,000 homeless women and their children each year.
Win has sharpened its focus from offering shelter and support to homeless women and children, to providing comprehensive programs and services that enable homeless families to succeed in life and break the cycle of homelessness. Groundbreaking programs developed by Win are: Win Academy, Income Building Program, Children's Afterschool, Mentorship and Recreation.