Description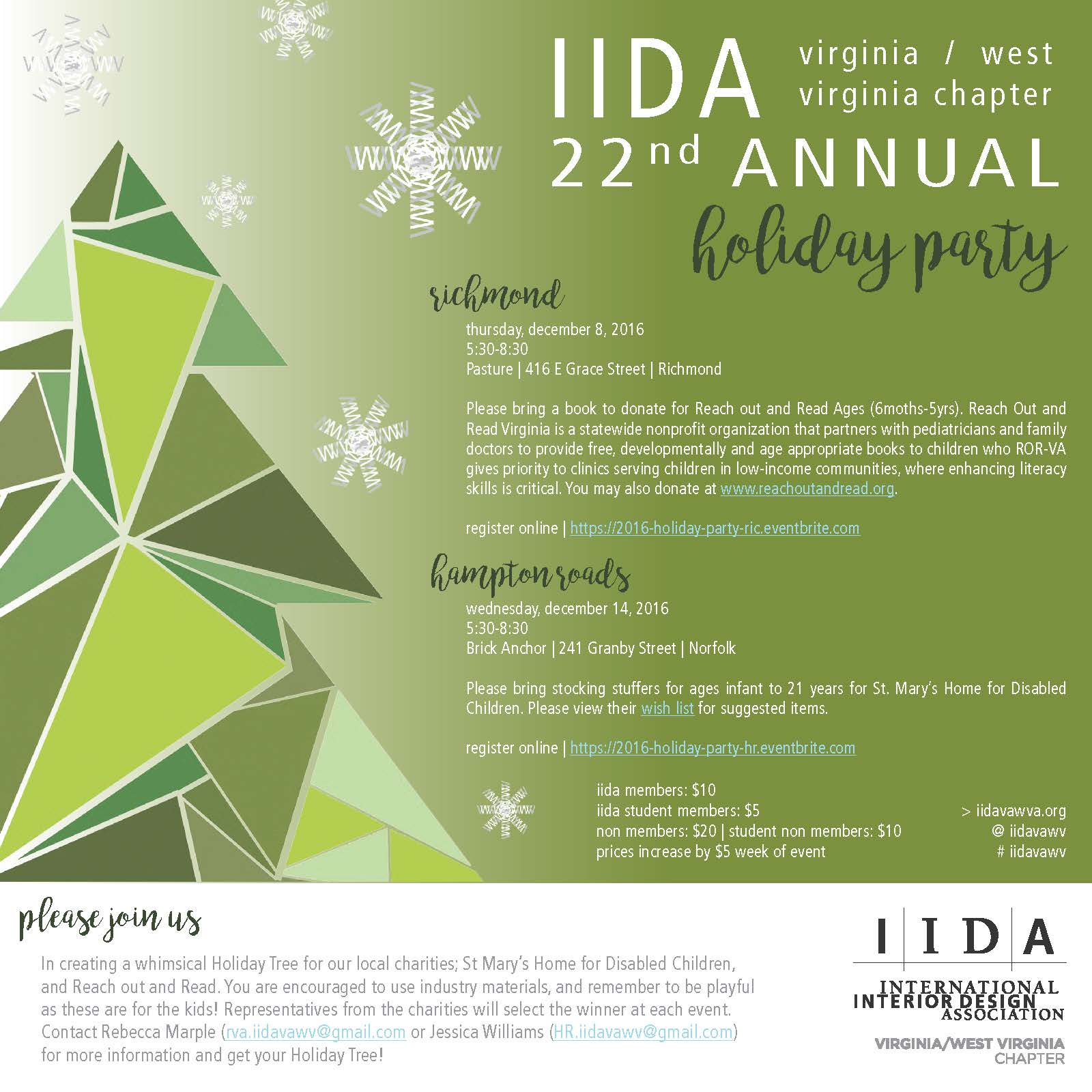 Join us in celebrating another great year at our annual Holiday Party!
This year we ask that you bring a book to donate for Reach out and Read (Ages 6months-5yrs). Reach Out and Read Virginia is a statewide nonprofit organization that partners with pediatricians and family doctors to provide free, developmentally and age appropriate books to children who. ROR-VA gives priority to clinics serving children in low-income communities, where enhancing literacy skills is critical. You may also donate www.rorva.org.
And don't forget to enter the whimsical Holiday Tree Design Competition, design your very own holiday tree to decorate Reach out and Read. You are encouraged to use industry materials, but remember to be playful as these are for the kids! Representatives from the charities will select the winner at each event.
Contact Rebecca Marple (rva.iidavawv@gmail.com or Jessica Williams (HR.iidavawv@gmail.com) for more information and get your Holiday Tree!