Description
Highland Park House Tour Planned for Mother's Day Weekend
Proud homeowners in Highland Park have restored some of Pittsburgh's finest architectural treasures, and now they want to share them with you. The Highland Park House Tour will be held from 10 a.m. to 3 p.m. on Saturday, May 7, 2016.
Tickets are available online starting March 21, and will also be available on-site the day of the tour. Tickets are $22 in advance and $25 the day of the event.
The self-guided walking tour through the historic Highland Park neighborhood starts at the rectory of St. Andrew's Episcopal Church, 5801 Hampton Street. There are 12 homes on the tour that span many different architectural styles – from Mid-Century Modern to Victorian to Craftsman. Each home has its own special charm.
Come see how these homeowners have restored old Pittsburgh charm or incorporated modern elements into the Highland Park neighborhood.
We have added a VIP event to the house tour this year!
This special gathering will be held the night before the house tour, Friday, May 6th, at 6046 Jackson Street, a single family home built in 1922 that spent many decades in decay as a 7-unit apartment building and has been completely restored back to an amazing single family home. The cost for the VIP event is $125. The VIP ticket includes a cocktail party from 6:00p.m.– 8:00p.m. Friday evening and free access to the actual house tour on Saturday. (Tickets are limited.)

All proceeds benefit the Highland Park Community Council and Highland Park.
#community #highlandpark #housetour #architecture #MothersDay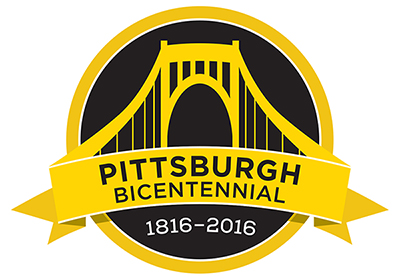 FAQs
When is the Highland Park House Tour?
The House tour is being held on May 7th, 2016.
Where does the Highland Park House Tour begin?
The rectory of St Andrew's Episcopal Church located at 5801 Hampton Street, Pittsburgh, PA 15206 will act as the starting point for the house tour. There, you can purchase or pick up your ticket, join the Highland Park Community Council and learn about the other wonderful organizations and businesses located in Highland Park.
Are children and infants able to attend the tour?
Children must be 11 years or older and require a ticket to attend the tour. Children must be accompanied by an adult at all times while inside the homes. Allowances may be made for mothers with very young infants, but strollers are not permitted inside the homes.
How far in advance should I purchase my tickets?
May 6th is the last day for advance online ticket purchases; tickets will be available for purchase at St. Andrew's rectory the day of the tour.
Do you accept credit cards?
Yes! You can use a credit card to purchase tickets online and we also accept credit cards for ticket sales on the day of the tour.
What parts of the houses will be on view?
In most of the homes, only the first floor will be open for viewing. However, several of the homes have opened their second floors as well! There will be volunteers in each home to help you if you have any questions about which rooms are available to view.
How do I navigate the house tour?
The house tour is intended to be a self-guided walking tour. We encourage you to follow the map found in your program from house to house to enjoy the lovely scenery throughout Highland Park. If you wish to drive between the homes, note that on street parking is limited and will be on a first-come, first-served basis.
How long is the house tour?
You may visit as many houses as you can from 10:00am to 3:00pm. The tour is self-guided and therefore can be done at your own pace.
Will the weather affect the tour?
The house tour will commence rain or shine. Out of respect for the homeowners, each attendee will receive a pair of shoe covers to wear in the homes in the case of inclement weather.
What are some general tips for proper house tour etiquette?
Remember that you are touring people's homes. Please, wipe your feet. Look with your eyes and not with your hands; therefore, please refrain from touching their belongings.
Am I allowed to take pictures?
NO photography or videography is allowed inside the homes. NO exceptions.
Will I be allowed to eat or drink while on the tour?
While food and drinks will NOT be permitted inside the homes, they will be available for purchase at many of the local shops and restaurants in Highland Park. You are welcome to enjoy a snack or drink non-alcoholic beverages while walking around the neighborhood.
Will there be bathrooms available during the tour?
Yes, restrooms are available at the starting location of the tour, St. Andrews Episcopal Chruch. Many of the shops and restaurants on Bryant Street will be open for customers the day of the tour as well. The bathrooms in the homes are not available for use.
How can I volunteer to help with the Highland Park House Tour?
We are still looking for volunteers to help us the day of the tour. Volunteers will be divided between a morning and an afternoon shift. Each volunteer will be assigned one shift and receive a complimentary ticket to enjoy the house tour during the other shift. If you are interested in lending a helping hand please send an email to housetour@highlandparkpa.com or call 412-980-4208. We welcome your support!
I have a question that is not answered on this page. Who can I ask?
For any further questions, please contact us at housetour@highlandparkpa.com and we will get back to you as quickly as possible.