Description
ADMISSION TO USER CONFERENCE AFTER 9/5/16 OR AT THE DOOR $525.00
There is no "per day rate" for the conference.
MENTION "HARRIS PUBLIC HEALTH SOLUTIONS" at the park entrance gate.
ALL ATTENDEES WILL NEED TO REGISTER ONLINE FOR THIS EVENT.
ONCE REGISTRATION IS COMPLETED YOU WILL RECIEVE AN EMAIL WITH INVOICE IF PAYING BY CHECK.
Click on the link to find out more about the Atlanta Evergreen Marriott Conference Resort http://www.marriott.com/hotels/travel/atleg-atlanta-evergreen-marriott-conference-resort/
Hotel accommodations at the resort are limited and are on a first come first serve basis. Conference Room Rates at the resort are $119.00 per night and are only guaranteed for reservations made through SEPTEMBER 5, 2016.
Overnight Accommodations: All conference attendess will be responsible for making their own hotel reservations. Mention CODE MMC when calling (1-888-670-2250) to get the Harris Public Health Solutions User Conference rate or click on this link ( Mitchell & McCormick Annual User Conference ) to make reservation online. When making your hotel reservations, please ask about their CANCELLATION POLICY. If you must cancel your reservation, please call the hotel directly. If you fail to show, the hotel will use your room guarantee to collect the full price of the room.
If your organization is tax exempt, you should bring proof of your tax-exempt status to the conference and give it to the hotel at check-in.
Please make reservations as soon as possible. We have reserved a limited block of rooms. See you there!
HARRIS PUBLIC HEALTH SOLUTIONS
WELCOME COOKOUT AND COCKTAILS ON 10/25/16 FROM 6:00PM to 8:00PM - Casual Dress, Dinner Provided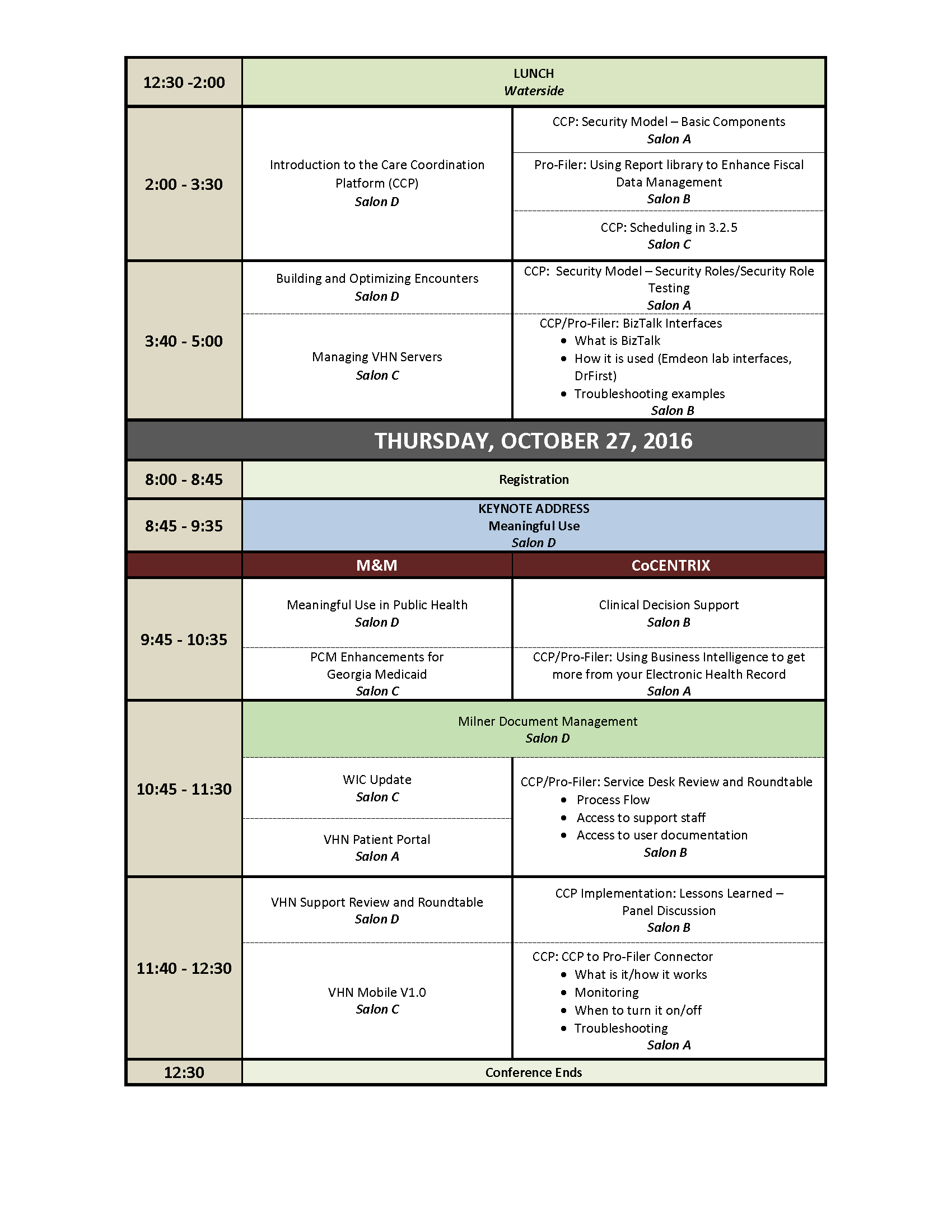 Date and Time
Location
Atlanta Evergreen Marriott Conference Resort
4021 Lakeview Drive
Stone Mountain, GA 30083