| | |
| --- | --- |
| 2016 Green Building Slam & Northwest Green Conference | |
Event Details
TICKETS FOR THE GREEN BUILDING SLAM AND NORTHWEST GREEN WILL BE AVAILABLE AT THE DOOR. VISIT THE CHECK IN DESK WHEN YOU ARRIVE AT KANE HALL.

This November the Northwest EcoBuilding Guild presents two back-to-back events at Kane Hall on the University of Washington Campus. Register for either or both events!
Green Building Slam
10 presenters, 10 slides, 10 minutes each
Friday, November 4th, 5:30 pm - 11 pm

Northwest Green 2016
Our Annual Green Building Conference
Saturday, November 5th, 8 am - 7 pm

Save $15 when you buy tickets for both events!
Guild Members in good standing save $5 off Slam prices and $55 off conference tickets. Check your status or join the Guild.

For full pricing schedule, see FAQ below.


2016 Green Building Slam : Kane Hall : Nov 4 2016 : 5:30 pm - 11:00 pm
Presenting the 2016 Green Building Slam (greenbuildingslam.org) hosted by the Seattle Chapter of the Northwest EcoBuilding Guild. View presentations of 10 innovative sustainable high-performance "green" buildings that push the envelope in our built environment. Enjoy learning about today's fascinating residential, multi-family or mixed use developments in the Seattle area. 
Each of our juried 10 presenters will have just 10 minutes to show us 10 slides of their exciting project as they explain what they learned, what they would do differently, and any other sustainable contributions that their project has made to our local community. 
Our audience typically attracts architects, builders, homeowners, energy efficiency experts, real estate professionals, interior designers and fabulous, eco-conscious people like you! Join us! This year we are expecting a SOLD OUT event to a packed house of 400+ guests, at Kane Hall at the University of Washington.

We strongly suggest purchasing your tickets as soon as you can. 
Limited seating available.
10 projects, 10 slides, 10 minutes - REGISTER EARLY to guarantee your seat.  
---
Schedule
5:30 pm - 6:45pm // Registration, Drinks & Appetizers, Networking in the Walker-Ames Room 225
7:00 pm - 8:15 pm // SLAM Presentations - Room 120
8:15 pm - 8:30 pm // Intermission
8:30 pm - 9:45 pm // Presentations Resume - Room 120
10:00 pm // Networking, Dessert & Coffee in the Walker-Ames Room

Sponsors - We appreciate our terrific sponsors, and feel honored and grateful for their commitment to the Seattle Chapter of the Northwest EcoBuilding Guild. Thank you for making such a big difference toward our successful evening! 
Scholarship Fund - A portion of ticket sales will help to fund student scholarships for students at UW's College of Built Environments.
---
---

Northwest Green 2016 : Kane Hall : Nov 5 2016 : 8 am - 7:00 pm
Presenting Northwest Green 2016, the Northwest EcoBuilding Guild's one-day annual conference. An opportunity to step outside your daily routine, get inspired by our fantastic speakers (including two keynotes), and connect with sustainable building professionals from the Pacific Northwest. We're looking forward to learning from one another, sharing best practices, and re-energizing our vision to drive the green building movement forward.
Your day includes a light breakfast, opening and closing Keynotes, break-out educational sessions in 3 rooms featuring our best local speakers, a delicious lunch and a networking reception (with appetizers & drinks). Networking and a small trade show run all day in the Walker-Ames Room.
---
Schedule
8:00am - 8:30am // Registration, Coffee & mingling - Walker-Ames Room 225
8:30am - 9:00am // Welcome - Room 210
9:00am - 10:15am // Opening Keynote, John Abrams - Room 210
10:30am - 11:45am // Educational Sessions 1 - mulitiple rooms
11:45am - 12:45pm // Lunch and trade show - Walker-Ames Room 225
12:45pm - 2:00pm // Educational Sessions 2 - mulitiple rooms
2:15pm - 3:30pm // Educational Sessions 3 - mulitiple rooms
3:45pm - 5:00pm // Closing Keynote, Paul Fallon - Room 210
5:00pm - 7:00pm // Happy Hour and Trade Show - Walker-Ames Room 225

Visit our event website to view presenters and more detailed schedule
www.northwestgreen.org.

Sponsors - We couldn't do this without the generous support of our sponsors and their commitment to environmentally, socially and economically responsible building. If you'd like to join this group of ground-breakers please contact us!

---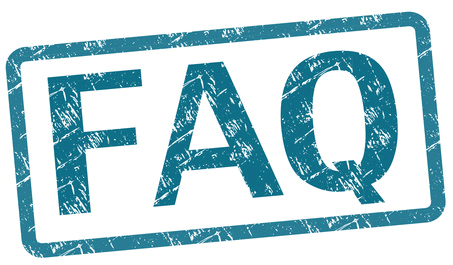 How much can I save?
Purchase your tickets early and join the NW EcoBuilding Guild for the best prices:
Guild Members Aug 1 - Sept 11:
Slam Ticket = $20
Conference Ticket = $140
Conference + Slam = $145
General Public Aug 1 - Sept 11:
Slam Ticket = $25
Conference Ticket = $195
Conference + Slam = $205
Guild Members Sept 12 - Oct 9:
Slam Ticket = $20
Conference Ticket = $180
Conference + Slam = $185
General Public Sept 12 - Oct 9:
Slam Ticket = $25
Conference Ticket = $235
Conference + Slam = $245
Guild Members Oct 18 - Nov 3:
Slam Ticket = $20
Conference Ticket = $210
Conference + Slam = $215
General Public Oct 18 - Nov 3:
Slam Ticket = $25
Conference Ticket = $265
Conference + Slam = $275
At the Door Nov 4 - 5
Slam Ticket = $30
Conference Ticket = $275
To check your Northwest EcoBuilding Guild membership status, please visit our Member Center. You may join or renew at the Guild website before purchasing your ticket. Individual guild memberships start at only $45.

What are my transport/parking options getting to the event?
Public Transportation: Light rail and bus service is plentiful for these events. Visit www.northwestgreen.org for bike, bus and light rail maps.
Driving Directions: From Interstate 5, Take the NE 45th Street exit (#169). Turn East onto NE 45th Street. Continue east about one quarter mile and turn right (south) onto 15th Avenue NE. Head south on 15th Avenue three blocks to NE 41st Street. Turn left at Gate #1 into the Central Plaza Garage.

Parking on Campus: Central Plaza Parking Garage: Enter the garage on 15th Ave NE at NE 41st Street.  Look for signs to Kane Hall, which is accessed via corridors at the northeast corner of the garage. The elevator to Kane Hall is at the end of the corridors. The reception is on the 2nd floor, presentations on the 1st floor. Parking fees are $10 for Friday evening and $5 for all day Saturday.

Disability Parking at Kane Hall: We will have disability parking available next to the elevator. Refer to this map fyi and park on levels C1 and C2 which provides access closest to the elevator: http://www.washington.edu/facilities/transportation/files/Map_V3.0.pdf


Where can I contact the organizer with any questions?
Green Building Slam
For general inquires about the Green Building Slam, contact the event chair, Laura Elfline via email or phone
(206-715-0893).

For sponsorship inquires, contact Doug Kennedy via email or phone (206-365-4265).
Northwest Green
For general inquires or to volunteer for Northwest Green, contact the organizer, Jenny Heins via email or phone
(206-384-0053).
For sponsorship inquires, contact Greg Lotakis via email or phone (907-602-9807).
Is my registration/ticket transferrable?
Yes. Additionally, if you can't attend the event and can't find someone to take your place, please let us know. This has been a sold-out event for several years now. We will make your ticket available again and donate your purchase to the NW EcoBuilding Guild. Email us!
Where

University of Washington
Kane Hall
4069 Spokane Ln
Seattle, WA 98105


Organizer
NORTHWEST ECOBUILDING GUILD
The Northwest EcoBuilding Guild is a 501(c)(3) community of builders, designers, suppliers, homeowners, and partners concerned with high performance building in the Pacific Northwest. The Guild empowers people through education to transform the built environment for long term sustainability. We consider the needs of the seventh generation in all that we do.
We are committed to serving as a resource for professionals, officials, and the public. Our members demonstrate how we  address change in our environment with innovative building practices. We adopt new technologies, safer and more efficient materials, and share our experiences with one another. The Guild has now grown to  chapters serving Portland OR, Seattle, Bellingham, Tacoma and Olympia WA. Join today  and champion the new era of building as a member of the Guild.
The Guild was founded in 1993 by a small group of professionals already incorporating green building ideas into their practices. They formed the Guild in order to network, learn and exchange ideas related to their areas of expertise.